Clinique gets Pretty in Pinks for Spring 2011…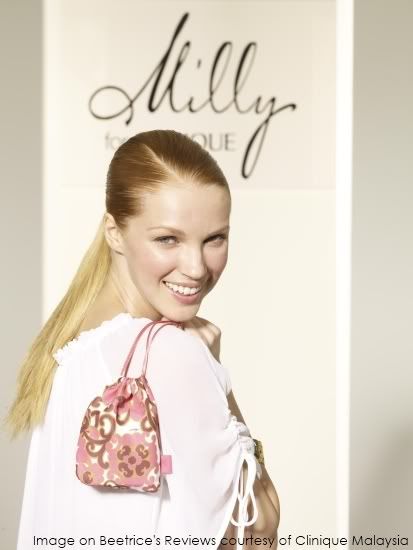 Is it me, or are Clinique's collections getting prettier by the year? Last year, they had the
Juiced Up collection for Spring 2010
…and this year, Clinique has tied up with Milly designer Michelle Smith to create
Pretty in Pinks for Spring 2011
, which include a Pretty in Prints Compact, a lip gloss and a pretty darned gorgeous pouch.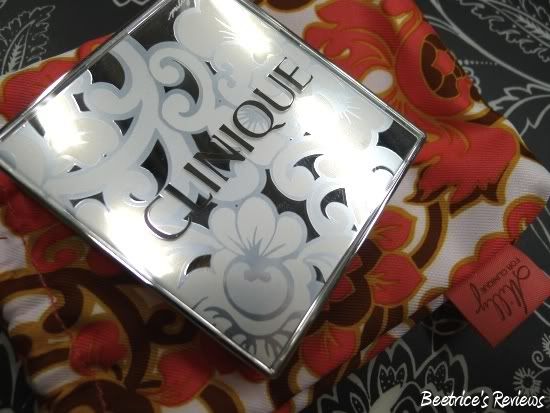 The compact design itself showcases a very pretty 'Milly' print, and comes enclosed in a pouch that Paris aptly likened to being very
"Pucci-esque"
. I definitely don't have anything Pucci, so I suppose this is as close as I'm going to get! :p I like that the compact has a nice heft to it though, along with a nice big mirror inside.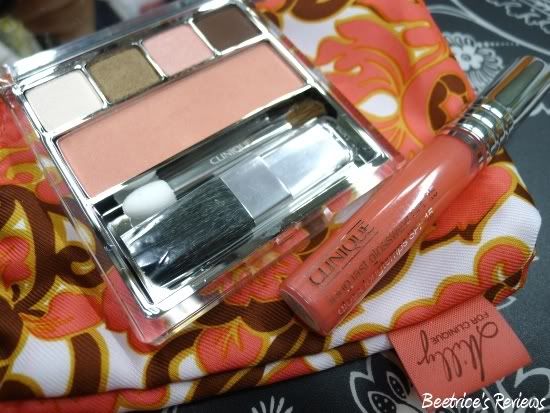 As you can see, the shades in the compact don't particularly stand out, but are nice and wearable, which is fine by me. I can carry off certain shades of pink without looking like a China doll, and these just happen to suit me despite the blush being a tad warm-toned. At the bottom of the pic is the
Long Last Glosswear SPF 15
comes in
Milly Pink
, which is described as a warm-toned melon shade. A rather light hue, but it's a nice complement to the collection of browns and pinks. I actually feel quite girly when I use this! :D
*blushes delicately*
The
Clinique Limited-Edition Pretty in Prints Compact
retails at RM180, while the
Limited Edition Long Last Glosswear SPF15
retails at RM63. Both are currently available at Clinique counters nationwide.
Labels: clinique, collections, compacts, limited edition, lipgloss, spring