Wood Would – brings back childhood memories…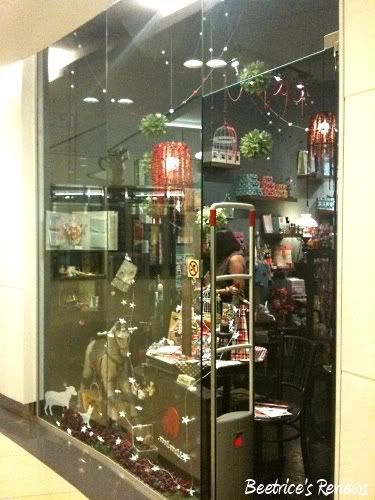 If you've ever gone into the Cathay complex in Singapore, you may have come across this little store called
Wood Would
on the third floor that looks like a typical kitschy shop at first glance. I just happened to be led in one day thanks to Erin who was compelled to have a look inside, and I'll be the first to admit looks can be deceiving in this case!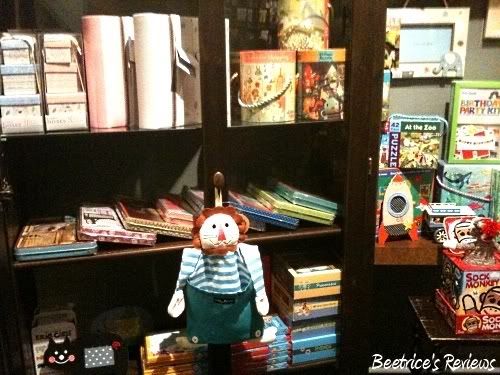 When you first enter the store, the first thing that strikes you is that the shop is like a tribute to your childhood – there are masses of toys as well as old Enid Blyton hardcover books on display. Wood Would sells a whole range of toys, knickknacks and a selection of wedding or baby-themed albums and journals for personalisation.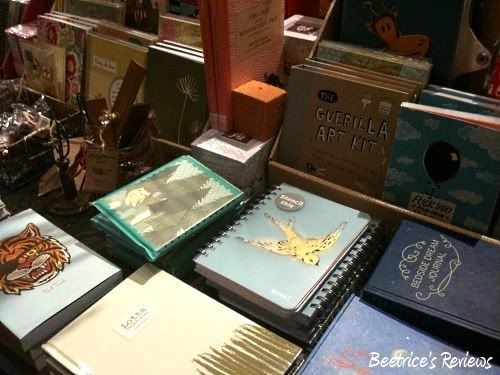 The real jewels though, are in the selection of stationery available – not your standard notebooks, journals and stickers, but a gorgeous selection of postcards that come disguised as books. They also have a wide range of thematic stickers and labels available, and knowing my penchant for pretty stationery, how was I supposed to resist buying something?
(Ironic, isn't it? Erin dragged me in wanting to look at stuff, but I ended up buying something instead…)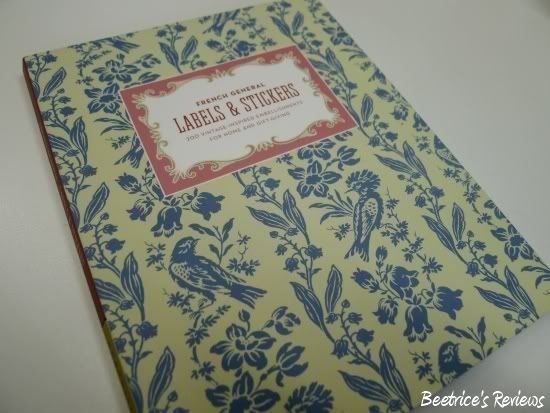 My pick was this book of
French general labels and stickers
, which cost me SGD$20. Now, before you gasp and think the price was insane, this book contains 200 labels and stickers, and I get the quality I paid for – good quality smooth paper that won't bleed or rip easily…and some seriously drool-worthy designs.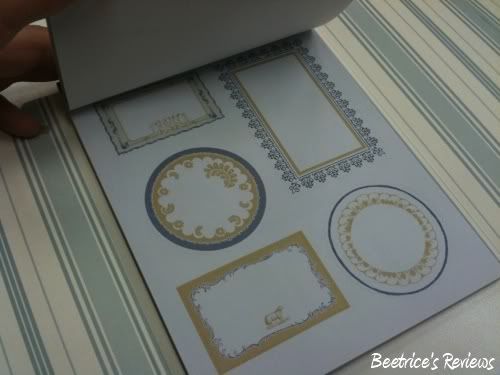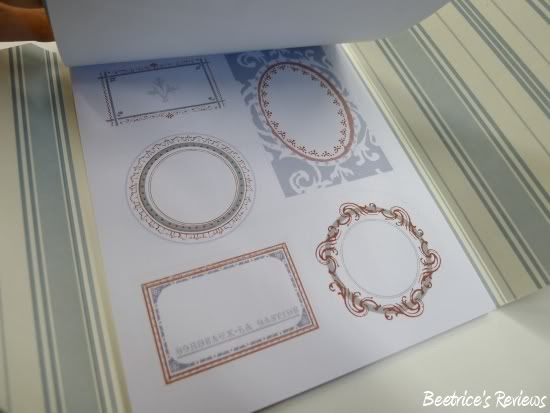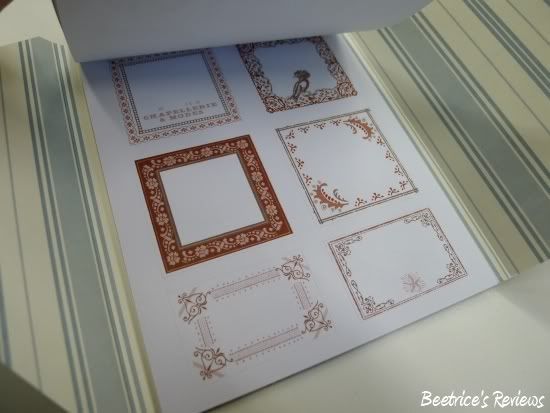 This is just a random sampler of a few pages in the book…now I dare you to tell me they don't look awesome. Just a look at the detail on the borders of the stickers/ labels says it all. I would have loved these as a child
(although probably wouldn't have appreciated it as much as now, having to buy them with my own money!),
but then again, we're all little kids at heart right?
So far, I've only been able to bring myself to use a page of stickers…but with a number of birthdays and special occasions coming up, I'm sure I'll have plenty of opportunity to use them up… ;)
Wood Would
#03-03 The Cathay,
2 Handy Road,
Singapore
Tel: +65 6836 2434
Labels: shopping, stationery