Of post-CNY thoughts…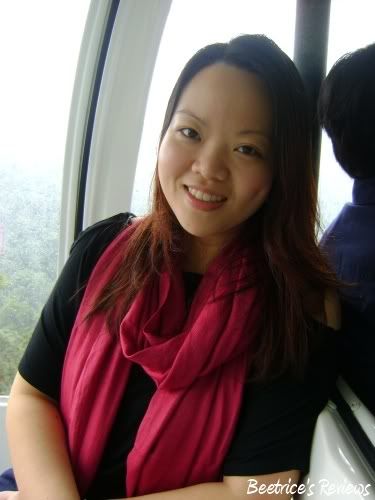 Well well…CNY has finally come and gone – how did you all fare this year? :D As for me, the festivities started off for me the weekend before CNY and continued right through into the Rabbit year! Since it's a Friday anyway, I thought I'd just share some random thoughts and memorable moments from the past 15
(well, technically 21 for me!)
days…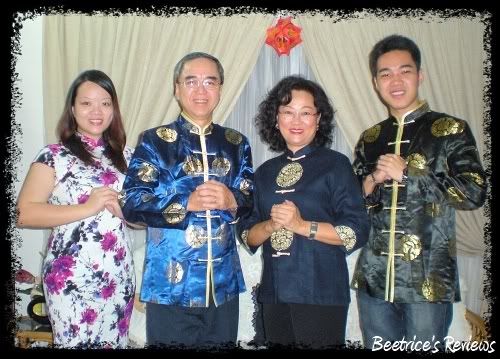 Every year, my dad loves to make us dress in traditional Chinese garb and take a family photo, which he then uses as his CNY greeting to family and friends. This year, since I'd already worn the same outfit twice, I got a new cheongsam
(yes, it's purple… :p)
to wear for the photo. The dress itself was a bargain – cost me S$49 from the
Native Country
outlet in Novena.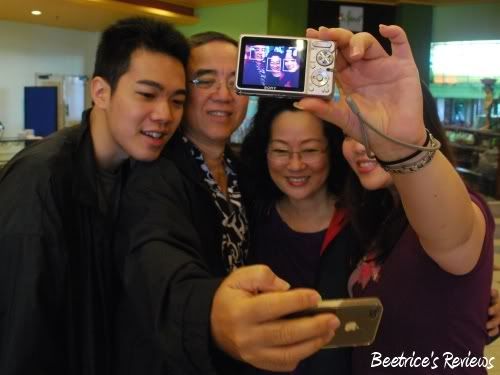 I love this shot – a cousin caught this as we were trying to do a family 'camho' shot…mind you, dad was trying to take the photo with his iPhone! LOL…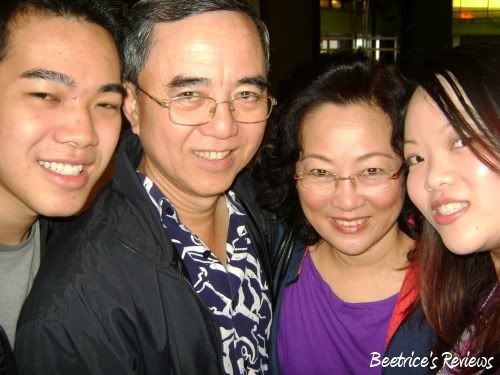 The result wasn't too bad right? Hehe…still needs a bit of honing though to get the photo balanced!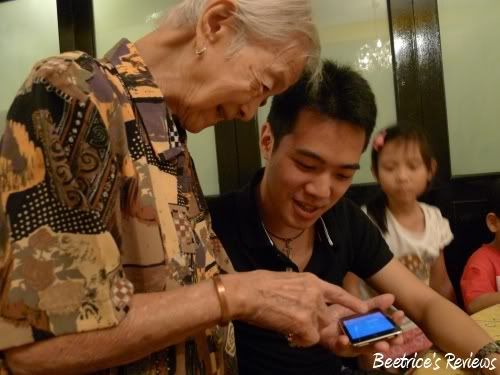 I'm very thankful that I still have grandparents alive, especially my paternal grandma. She seems to get tinier every year, and at a grand age of 91, you'd better believe she can still whup your a**at mah-jong! In this case, she's got iPhone skills…how many 91-yr olds do you know that can negotiate Fruit Ninja? :D
My granny rocks yo!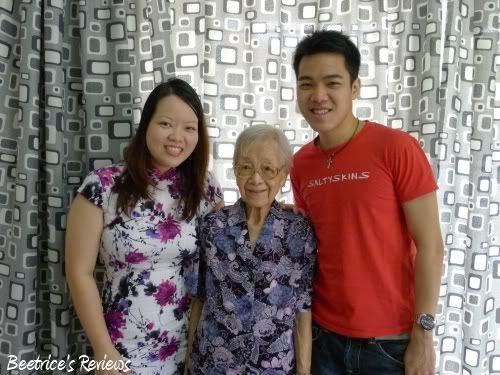 First day of CNY with granny and my
(finally NO LONGER unemployed)
brother. Before you ask, yes it's the same cheongsam – and I finally had a chance to put my
Marena
supportwear to the test. I'll go into Marena in a separate post, but in a nutshell I was pretty pleased with the results (
and getting compliments from the rest of the family didn't hurt any either…)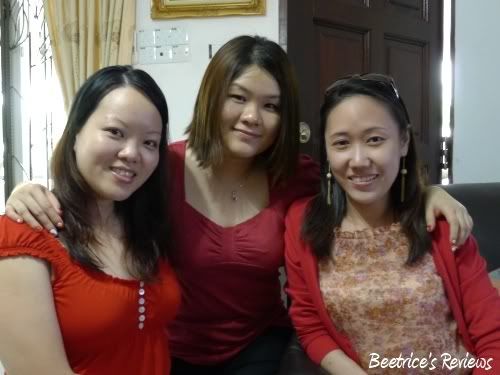 Rinnah
and myself purposely invited ourselves over to
Xin
's house during CNY to collect angpow since she promised us
'cute cute bunny packet'
…
*giggles*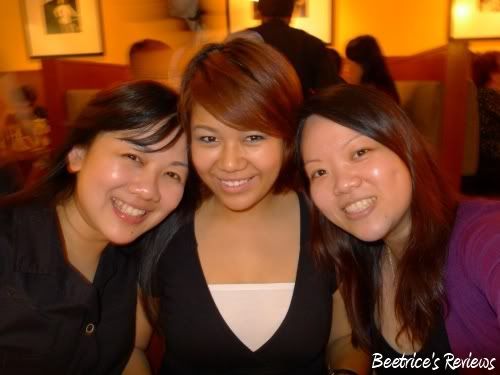 Come to think of it, I actually managed to meet up with quite a few of the girls over CNY – besides our pre-CNY 'lohei' lunch, I also managed to haul
Connie
over from KLCC to Pavilion to have dinner with
Tine
and myself
(and squeeze in some shopping as well!)
Oh, and as far as new items for CNY go, I'm in love with this particular new acquisition…
*squeal of happiness*
…I'd been hankering for a new camera for the longest time – it had been a close fight between the
Canon S95
and the
Panasonic Lumix LX5
, but after trying out Tine's camera
(she had picked up the same model some time earlier)
the Lumix won!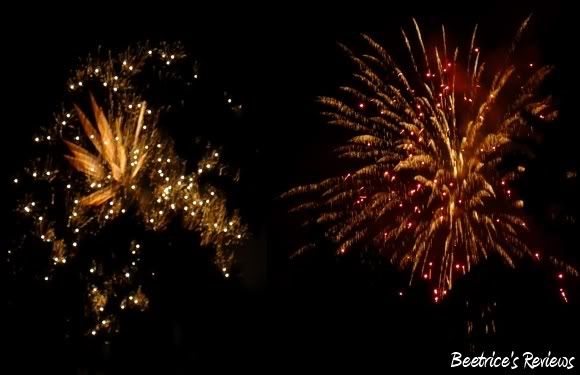 Caught some fireworks that were going off behind my aunt's house in Seremban with the new camera – I'd only bought the camera the day before and hadn't had the chance to learn how to use it yet, so simply used the presets…still, I think they didn't turn out too badly.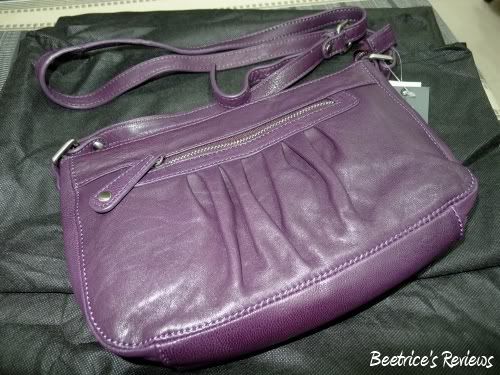 This is my favourite gift over the CNY period – a
Sportscraft Jeanie Minibag
in my favourite colour…absolutely LOVE it!! :D Thank you thank you girl…you know who you are!
*wink*
Oh, and on a side note I got some further happy news over CNY...the renovations at my Ara Hills apartment have finally been completed, and furniture's been moved in! :)
This is a sneak peek at the living/dining area, but you get the idea…the brown box at the back is the TV which still needs to be mounted, but otherwise I'm most happy with the result. Now if only I could figure out where the heck I'm going to be based in the next year so I can finally move in… >.<
Chap Goh Mei passed without much fuss yesterday. And before you ask, no I didn't throw any oranges into the river/ pond/ stream/ waterway…because everyone I mentioned it to in Singapore told me it was illegal
(ie. considered littering!)
Besides, I have a long-standing joke with some friends that what you throw in will indicate how desperate you are…
First year, throw orange…
Second year no result, throw grapefruit…
Third year no result, throw pomelo…
Fourth year no result, throw honeydew…
…and if fifth year STILL no result, heck, throw watermelon! :D
And that's all she wrote, folks! How was your CNY? :D Collected/ handed out lots of angpows? Stuffed yourself silly on CNY goodies? Come on, share your stories!
Labels: clothing, panasonic, random, sportscraft, techie