Clinique Chubby Stick in Super Strawberry – who you calling chubby?
During my younger days, I was definitely known as the 'chubby kid'…well, I'm still definitely no waif now, but hey, the word 'chubby' used to be synonymous with 'cute' (
ie. the baby's so cute and chubby!)
or was it just me? LOL…
So when Clinique came out with their Chubby Stick, the first thing I had to wonder was whether it would hold true to the 'cute n chubby' description…well let's see, shall we?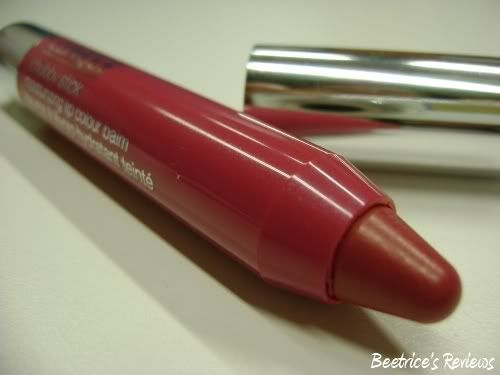 Description:
Clinique's Chubby Stick Moisturizing Lip Colour Balm
is a pleasantly plump and playful nourishing lip balm that's packed with 'do-gooders' to keep lips luscious and irresistibly soft. When applied, the Chubby Stick provides a sheer hint of colour that glides on effortlessly, leaving behind a natural blush of colour and sheen. Infused with Shea Butter, Mango Seed Butter and Jojoba Seed Oil, the Chubby Stick delivers a surge of moisture in a sleek stick leaving lips soft, supple and soothed.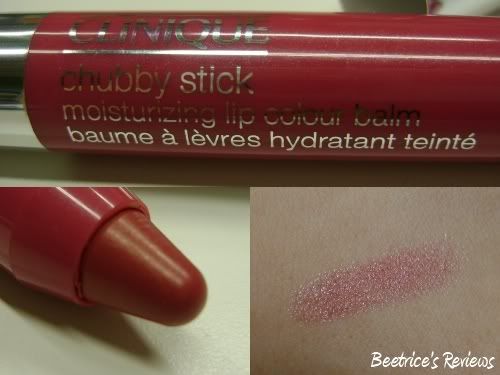 The Verdict:
At first glance, the Chubby Stick looks like an oversized crayon with a silver cap and 'twisty' base. The shade I was sent was Super Strawberry, which comes across as a deep pink shade – once swatched however, what you end up with is a sheer reddish pink with a hint of shine. I layered it on twice in the picture above, hence you see a darker hue compared to when applied on my lips.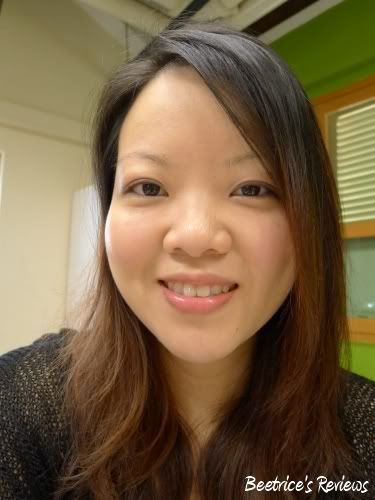 This is what one layer of Super Strawberry looks like on me after letting it settle for 10 minutes or so – the colour actually fades a bit into a sweet MLBB
(my lips but better)
rosy sheen which I think I'm falling in love with. The formula of the balm itself feels lovely on my lips, and I like that it's not sticky and yet moisturising enough without feeling oily.
Moisture-wise, I can't find anything bad to say about it…at all. Really! Between this and the Lip Smoothie, I still prefer the
Lip Smoothie
(which I now have three shades of!)
because it gives me a nice glossy pout, but on the moisture factor both products stack up on the same level. That said, I wouldn't mind trying out the Grapefruit and Berry Burst variants of the Chubby Stick either! :D
I can tell you though, that one Chubby Stick will really last you quite some time - I've been using this almost daily for over 3 weeks with multiple applications, and have only JUST started twisting the base to push up the balm
(by the way, the balm can be twisted both up and down, so no worries if you've accidentally twisted too much!)
. There's a good inch of balm in the tube, so this will definitely keep me going for a good 6 months at least. At RM50 per tube, it's quite affordable too for the value you get out of it.
So, is the Chubby Stick really 'cute n chubby'? Well, yes and more…it packs a punch in the 'moisturised pout' department and heck, I'm not beyond being called 'cute' when I wear it!
*Marilyn Monroe pout mode on*
Clinique's Chubby Stick Moisturizing Lip Colour Balm

is currently available at Clinique counters nationwide and online at RM50 (SRP), and is available in eight shades.
Rating: 4.5 / 5
Value: $$$