Help someone enjoy the gift of sight with a L'Occitane 2011 Organiser…
If you wake up every day and get to see the clear sunshine
(or rain, or snow, or sleet depending on where you are)
, you're luckier than the 314 million people worldwide, or 64,000 Malaysians who can't. The sad thing is, many of those afflicted don't go blind overnight, but whose vision is slowly stripped away over time. Similarly, these are the same people who cannot afford to undergo expensive surgeries to fix these problems and are left to accept their fate.
This is why the
Malaysian Association for the Blind (MAB)
was set up in 1951 – to help the visually impaired and provide them with the tools and skills needed to contribute to society as well as promote awareness. However, being a NGO, the MAB relies on donations and the goodwill of the public and private companies to keep going, which is where L'Occitane came in with their fundraising campaign that was started end-2009.
Last year, L'Occitane managed to successfully raise RM25,000 for the MAB through sales of a special 2010 Organiser, which was used to purchase a Braille embosser and audio activator to ease access of the visually impaired to knowledge such as text or audio books.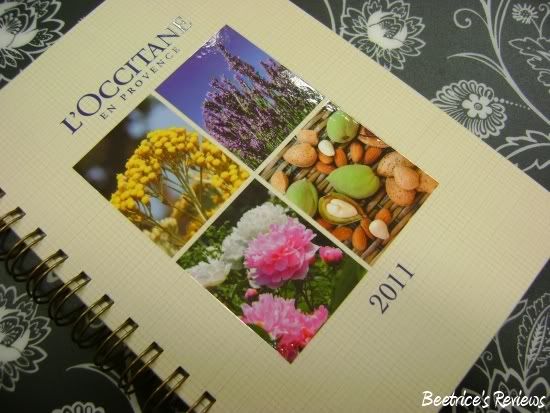 This year, their goal is to surpass that amount with the sales of a Limited Edition 2011 Organiser which will be used to upgrade the computer and screen reader software facilities in the MAB library. The diary has many added touches as well as information on the MAB which you may find useful.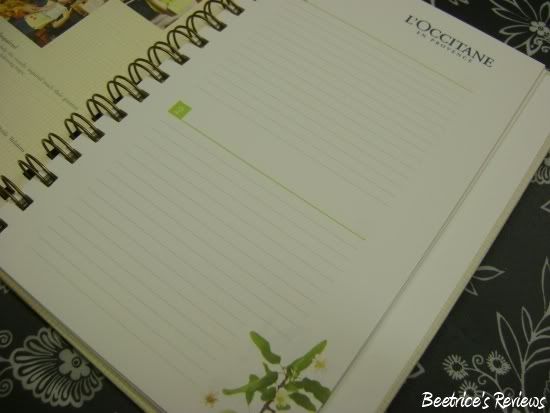 The diary comes with lined interiors for daily planning…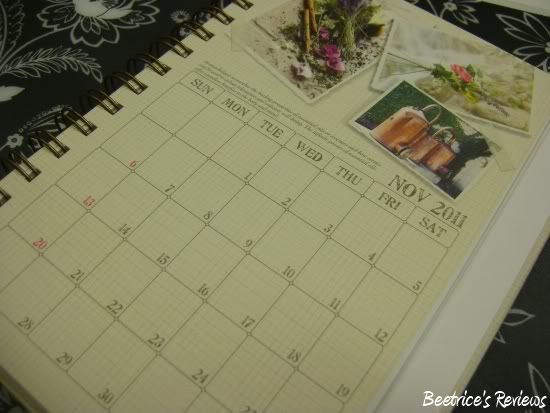 …as well as a tabbed month view for people like me who like to look at their entire month at a glance!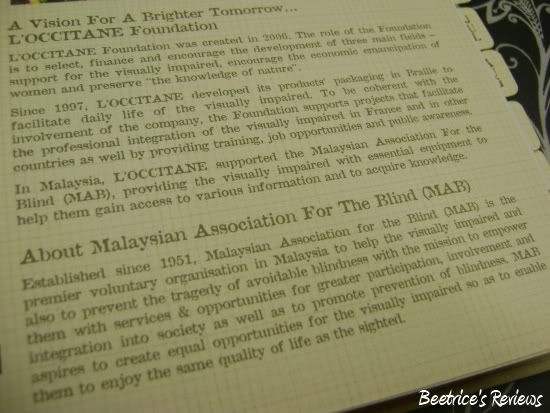 A brief write-up on L'Occitane's Charity Foundation as well as the MAB can be found on the inside front cover of the book.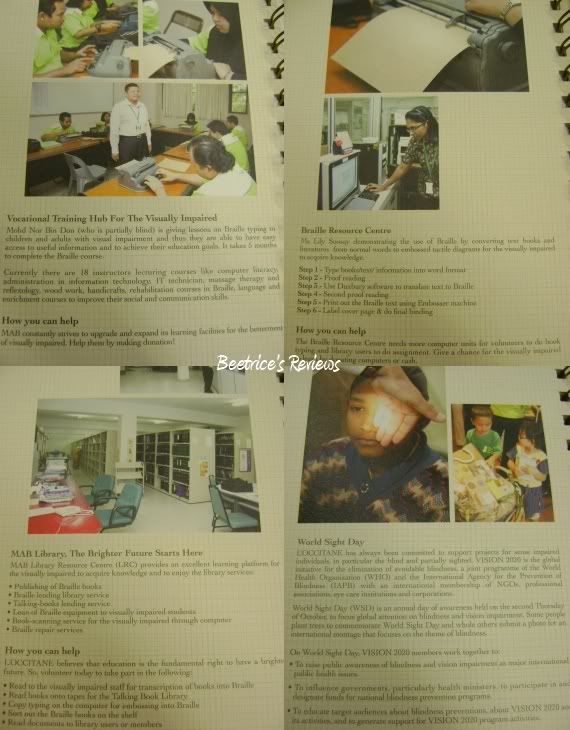 What's more, the back of every tab has more details on the various areas of the MAB as well as what you can do to help – whether it's helping them to convert a textbook to audio, donating materials such as CD-RWs, or simply volunteering your time to help out where necessary.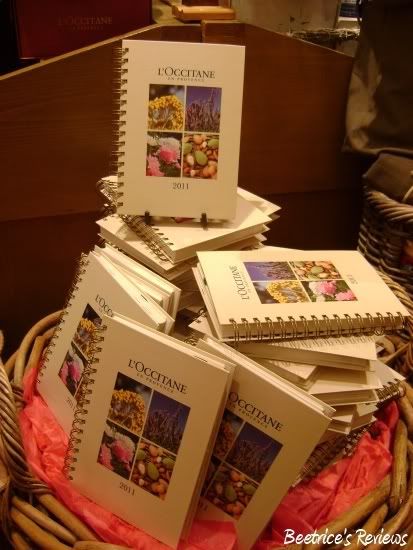 At only
RM15 per organiser
, this is a good option for a gift or as a stocking stuffer. The Limited Edition 2011 Organiser is now available at all L'Occitane boutiques nationwide from
1 – 31 December 2010
. I've got mine and am planning to pick up a few more…what about you?
PS:
Did you know that L'Occitane is the first and only brand to incorporate Braille on most of their packaging, and have been doing so since 1997? Check it out the next time you're at a L'Occitane outlet!
PPS:
Just checked out the L'Occitane Christmas 2010 Sets as well and they're gorgeous – more on that soon! :)