Book on the future Queen of England – gosh they're fast…
When browsing at the bookshop a couple of weeks back not long after the announcement of the royal engagement between Prince William and Kate Middleton, I saw this title on the shelves: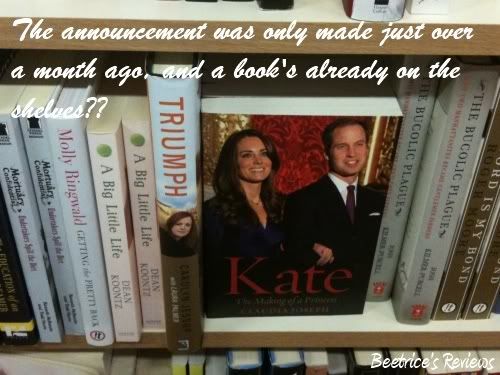 Heck, they were really fast, weren't they – already coming out with a
"The makings of a princess"
book barely a month after the announcement, also remembering that it would have taken a while longer to reach Singapore and it's already on the shelves here!
There's only one part of the book that I thought was seriously in bad taste and showed a lack of judgement – the photo section. Most of the photos were nicely done, but these two were just a blatant attempt to sell books…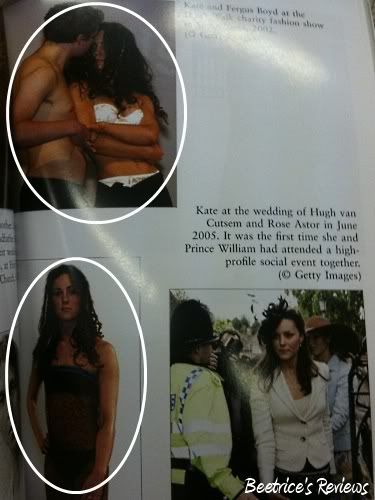 I cannot imagine how they allowed these pictures of her through to publication. It's one thing to be portrayed in a bikini or swimsuit, but in a state of undress and in lingerie
(particularly the top one with another guy)
is just fodder for controversy.
Maybe I'm being a prude, but I find these incredibly distasteful. What's your take?
Labels: random