Time to share – favourite beauty reads for October…
Gee, did you realise that there's only
53 days
left to Christmas?
Dang…the months seem to just fly by in a flash, but I've always got dirt from my beauty blogging pals to keep me company – and here are some of my favourites from October!
Yani keeps pores at bay with Benefit's The Pore-fessional, and looks good doing it too!
–
RedLusciousLips
Xin tries out the Skinfood Egg White Pack peel-off mask with gory 'after' pictures, but I want to try it!
– Prettybeautiful
Kahani made some excellent points on why they're pulling out of Nuffnang, definitely good reading for all
– Soloverly
Jenn sports an awesome look from her NARS makeover in Bangkok!
– Lipglosseater
Connie checks out Apronbay for budget-friendly AND lovely services on waxing
– Skindeco
Nikki got to check out Nami Island in Korea, and the place looks postcard-perfect!
–
Askmewhats
Paris did a little song and dance about Cellnique's Body Plush Emulsion Wash which had me in stitches and humming along!
– My Women Stuff
If you've been following the Malay Mail the past couple of weeks, you may have come across this picture…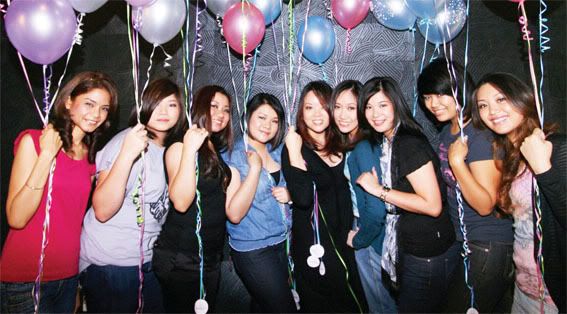 Can you spot me? LOL…a group of us had a major pampering session at the Hair Atelier thanks to Pantene, which ended up being turned into an editorial. So far, it's come out in the Malay Mail
(click here to read the online version)
as well as a Chinese website, Xuan.com.my
(online version here).
I must say, I really wanted to post up something on the event but was waiting for the photos since
*cough*
I was more busy being pampered than paying attention to taking photos! :p
The good news is, the lovely Jone from P&G has sent over a nice set of photos, so expect to hear more about this soon! :)
November's set to be a most busy one for me with a LOT of work, but I'm determined to work in some good fun as well – who's gonna join me?
(well, maybe not for the work but definitely the fun part!)
:D
Labels: blogger reads, pantene, press coverage