Spotted – L'Oreal Perfect Clean in Watsons Singapore…
When L'Oreal first came out with the
Go 360° Clean
in the US some time back, I was intrigued by the cute pop-out scrublet simply because it was a nice novelty. Truth be told, I actually preferred the clean lines of the bottles above to the variant that came out in the UK and Australia below: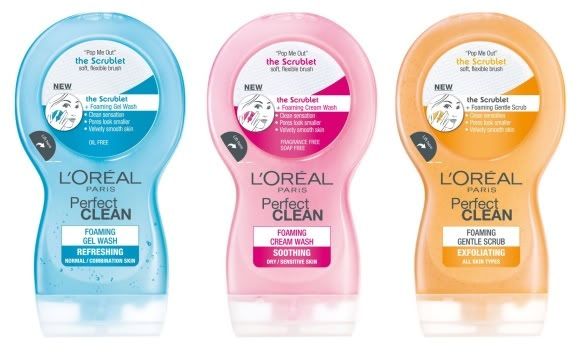 The range is called by a different name –
Perfect Clean
– but it's not difficult to see the similarities between the two ranges. After all, the colour similarities and scrublet are pretty dead giveaways. As usual, products like these tend to take ages to trickle down to this part of the world, but last week while browsing at Watsons, I spotted these in a little display…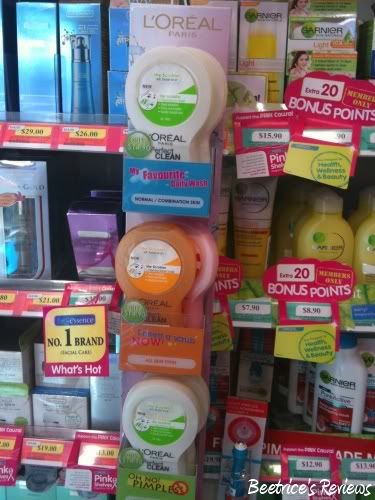 L'Oreal has brought in three variants of the Perfect Clean into Singapore. The blue foaming gel wash isn't available, but instead there's another white variant that's supposed to combat pimples instead. They're retailing at
SG$14.90
each, which is rather pricey for a drugstore facial wash or scrub, but if the online hype is to be believed they're pretty good.
Anyone have any thoughts on this or tried it already? Am wondering whether I should go try it out or not, especially since I'd be interested to see how the scrublet fares against a little Daiso purchase I made a while back… :D