Guerlain Rouge G Lipstick – a definite splurge…
Some time back,
Paris wrote about the Guerlain Rouge G lipsticks
which had me chomping at the bit to get my hands on one but the US$41
(RM149)
price tag also had me gagging – who could pay that much for a lipstick??
Sure, it was very pretty and looked absolutely gorgeous, but the price was a big turnoff for me. Then as luck would have it, StrawberryNET had to offer me a one-time special 25% discount on any purchase, and it turns out the Guerlain G Rouge was slightly cheaper at US$39.50 on the site. Coupled with a returning customer discount, it ended up costing about US$28
(about RM100)
. I'll consider it my makeup splurge for the year… :p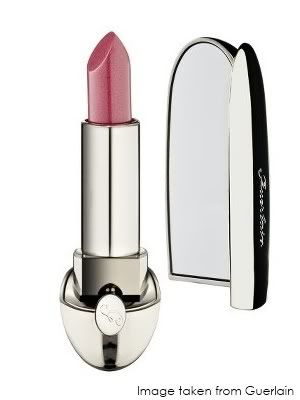 Description:
Rouge G de Guerlain Jewel Lipstick Compact
was designed by Lorenz Bäumer, one of the most talented jewellers from the Place Vendôme in Paris. The horizontal design with feminine curves houses a secret – a mirror automatically appears when the compact is opened. The lipstick has a pure elegant, contemporary design, and closes magnetically. This exceptional object boasts a comprehensive, premium formula containing a star ingredient – ruby powder, which acts as an optical whitener to bring out the colour and shine of the shades. The blend of natural active ingredients
(Tiger Grass, wild mango butter, Gugul resin, used in Ayurvedic medicine)
complete the formula to plump up, smooth and bring moisture and softness to your lips. Available in 25 shades.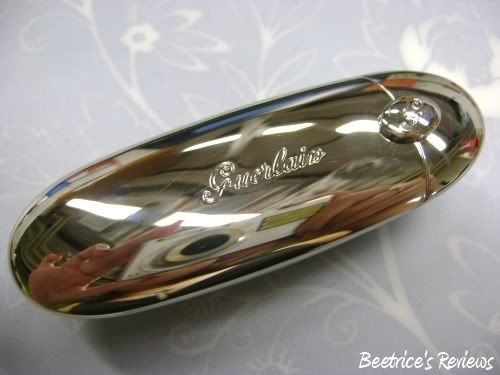 The Verdict:
I'll admit, the first thing that caught my eye about this wasn't so much the lipstick colour, but rather the case itself…metallic and sleek, and which woman wouldn't want a mirror built in for easy application?
(not that I really needed it, but this is about want and not need, remember?)
The entire case itself is pretty heavy, which just adds to the luxury feel…although it may not be my first choice if I'm going out with a tiny purse or clutch since it'll take up quite a bit of space and weight.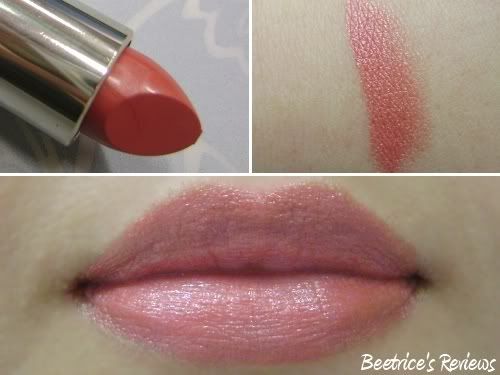 The shade I got was
#4
(Gentiane)
, which is a lovely rose-pink tone that goes on really smoothly. I really can't find much to say about this lipstick, other than the fact it makes me feel absolutely pampered when I wear it. Lasting power is also pretty good, requiring only one touch-up after food.
In fact, I can get away looking
"naturally made up"
with just a dusting of
The Balm Down Boy blush
and the Guerlain G Rouge lipstick, which is my de facto go-to on the mornings I'm rushing for work.
Of course, that said…now how am I going to top this purchase next round eh? ;)
Guerlain G Rouge

lipstick is available in 25 shades at Guerlain counters for approximately US$41 or US$39.50 on StrawberryNET.
Rating: 4.5 / 5
Value: $$$
(makes me feel like a diva, it can't get much better than that!)