Clinique Limited Edition Lash Power Mascara…
We've all heard of Clinique's Lash Power mascara, but last month Clinique released a new limited edition of the mascara in Brightening Blue/ Black. How is this different from the original? Well, read on to find out…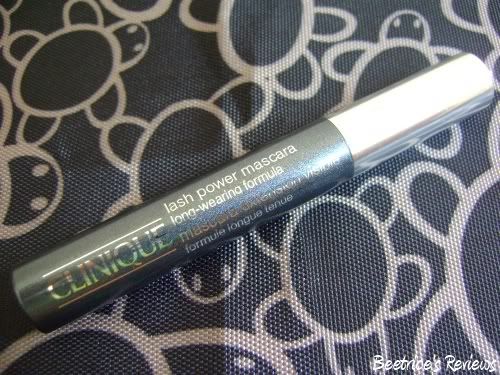 Description:
Clinique Limited Edition Lash Power Mascara
makes eyes appear brighter with this soft blue/ black shade that creates the necessary contrast against the whites of the eyes to create a vibrant look. Tested for 24-hour wear, Lash Power Mascara will stay in place all day without smudging or flaking. Thermal activated, removable with warm water.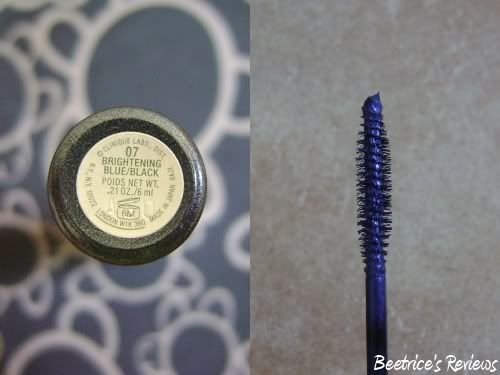 The Verdict:
I'll say, I had my reservations when I first opened up the tube – the shade may have said Brightening Blue/Black, but the colour of the wand was closer to that of indigo! Then again, I'd never been one to shy away from coloured mascara before
(I think the weirdest colour I'd ever tried was electric blue, and that was pretty odd!)
, so I decided to try it – on a working day no less.

As it turns out, I needn't have worried. The bright colour of the mascara blended in quite well with my lashes so you see only a hint of blue, and the end result is pretty good by my reckoning for my pathetically sparse Asian lashes. In terms of holding a curl though, I had to curl my lashes before AND after applying the mascara to get it to hold, so this might not be one you want to reach for if you're in a hurry.
On the whole, I actually kind of like this – it adds a little 'something something' to my lashes, and layers on pretty decently with minimal clumping. Then again, I now go by a new tip I learned from Paris and Kahani – if the mascara's too wet, let it dry out a little and try again. It's worked wonders for some of my other mascaras that I thought wouldn't work on me…so far, so good. If you're looking for that little boost, this might just do the trick. :)
Clinique Limited Edition Lash Power Mascara
in Brightening Blue/ Black is available for a limited time and retails at RM75 at all Clinique counters nationwide.
Rating: 4 / 5
Value: $$
** By the way, as you all know September is going by fast, and October is Breast Cancer Awareness Month. The Estee Lauder Group (and yes, Clinique falls under this group) will be organising a pink charity evening with Frances Yip on the 29th of October at the KL Convention Centre. I'm not sure if any of you remember who she is but I'm sure some of your relatives might. For those interested, details are in the poster below. Have fun!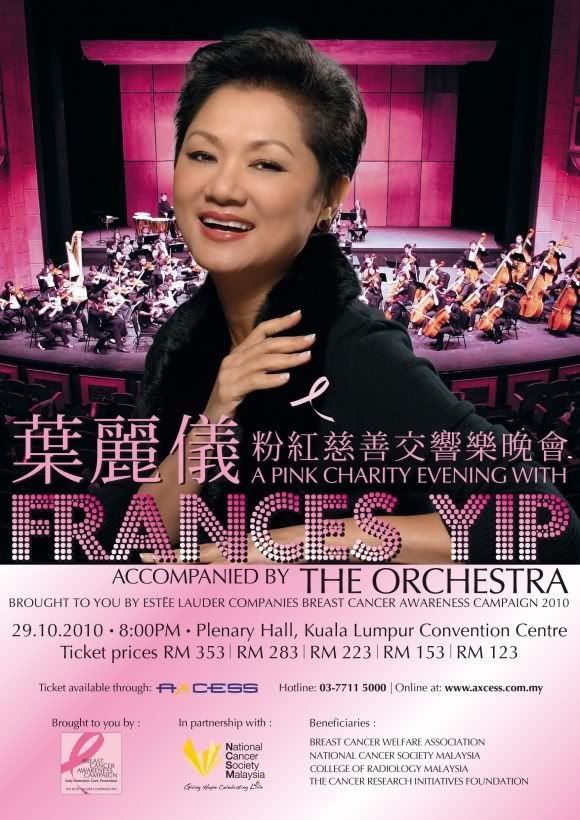 Labels: breast cancer awareness, clinique, mascara