What's next in pore packs?
First we had the ordinary white pore pack…then the stronger men's version with menthol…followed by the black pore pack that let you clearly see all the gunk it pulled out from your nose.
You'd think Biore would stop at that, but amusingly no…now we have these variants!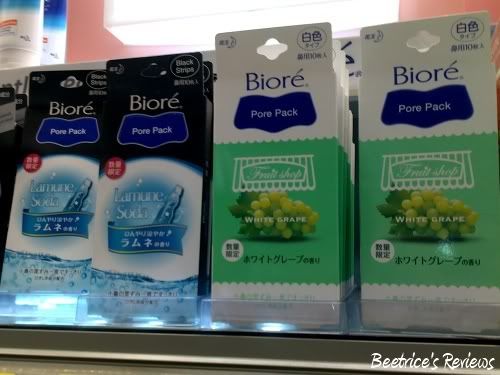 The
Lamune Soda
variant has been around for a while in SG, while the
Fruit Shop – White Grape
version is pretty recent.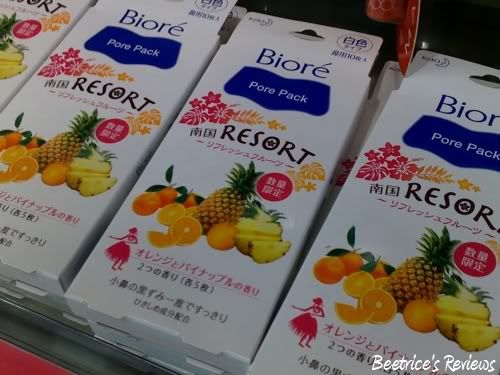 Just when I thought it couldn't get any fruitier, I spotted a
'Resort'
version just yesterday. I'm guessing it's some tropical fruit version based on the casing?
I haven't tried any of these versions, although I am curious as to what difference these pore packs make. As it is, using pore packs aren't supposed to be that good for your pores to begin with – although they DO remove the blackheads
(I can attest to that…the strip always looks disgustingly full after I use it)
and most of us have a morbid fascination with comparing just how congested the strips are
(you know you've done it!)
but they can be rather harsh on the skin and can lead to enlarged pores.
That said, has anyone tried these, what are they like, and if you haven't, does it pique your interest?
How's that for a random Monday bit? :D
Labels: biore, pore pack, random, tips n news