Sasa Blogger Tea Session…
A couple of weeks back, I got an invite from Bob to attend a Sasa tea party for bloggers at the Delicious Café at Marc Residence. Now I dunno about the rest of you, but my first impression of Sasa way back when it first opened
(believe it or not, Sasa's been in Malaysia for 12 years already!)
wasn't very good simply because their attendants used to be most irritating, following me around like a shadow and launching into a full sales spiel everytime I even reach out for a product.
I have to admit, although some of their salespeople still make me cringe, they are getting better – especially the ones at the Sasa Select stores. At this event though, there weren't any pushy salespeople…just some Sasa executives, a couple of makeup artists, a bunch of bloggers and a whole lot of pink!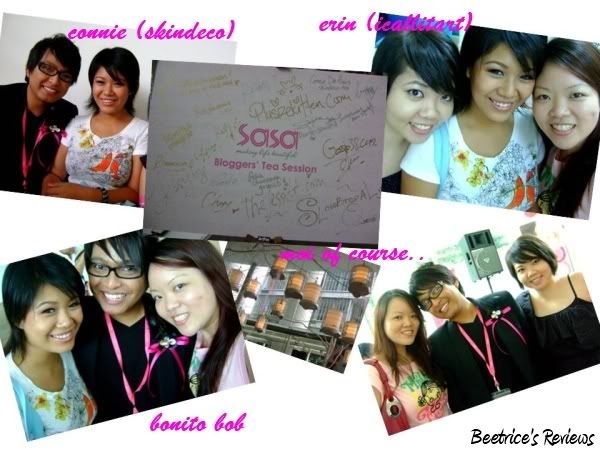 Am pretty thankful I had Connie around as my 'plus one', and it was great to see Bob again after so long. For those of you that don't remember, he was the trainer from inuovi that got me hooked on false eyelashes – after all, the wager was that if he could teach me to apply falsies on my own, I'd buy them!
(needless to say, he won the bet)
After games and some Q&A
(no pics of that, although I will say some really got into the spirit of it – we nearly had chairs flying across the room!),
we had tea before getting to the makeup demo…and the selection was pretty good too!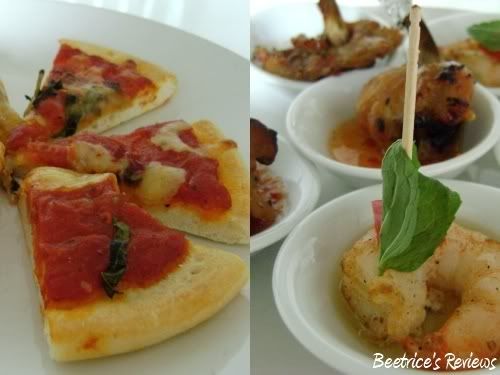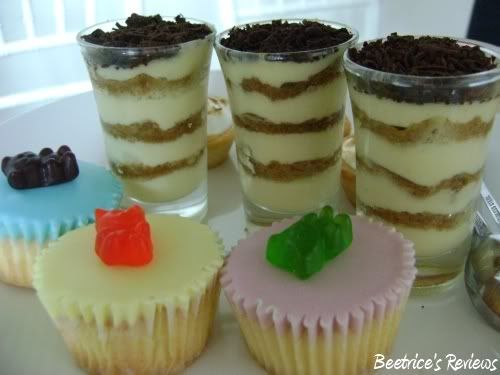 Looked yummy, no? But on to the main reason I went
(besides finding out more about Sasa of course),
which was to support Bob Mubarak, who was doing a makeup demo.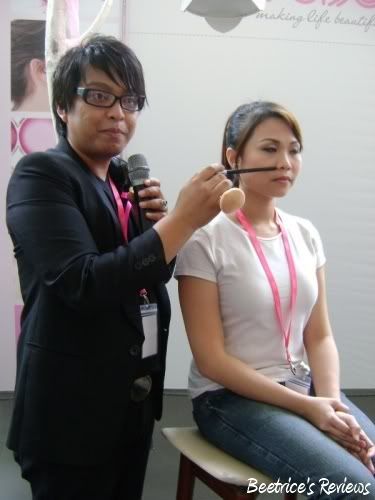 Here's a useful tip: Blush should be applied to the apples of your cheeks
(I think we all knew that already)
but, don't let it fall below your nose as it'll look a bit 'auntie'… :D I went back and tried it – and yes, a flush across the cheeks just on the apples makes you look much younger.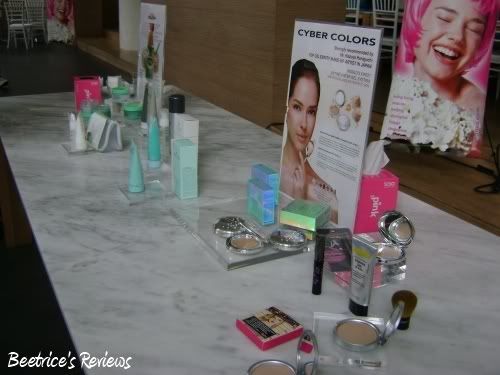 There were a few products on display, some of which caught my eye. I was particularly taken by The Balm's Mary-Lou Manizer which was included in the awesome goodie bag along with a lot of other products…slowly getting around to them, to be sure. :)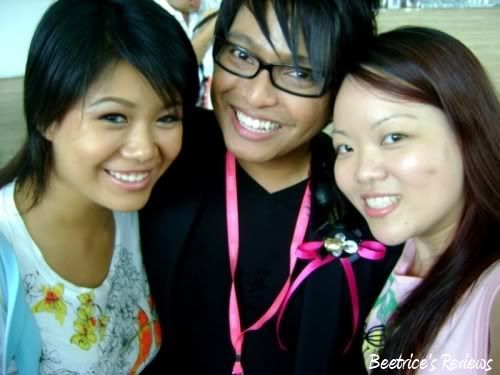 With Connie and Bob…see Bob's hot pink 'brooch'? It's actually handmade!
(Bob, if you're reading this, I want one!)
We were all told to have a 'touch of pink' on, so no surprises for guessing what pink I had on – it was my Mr Men Little Miss shirt…hehe…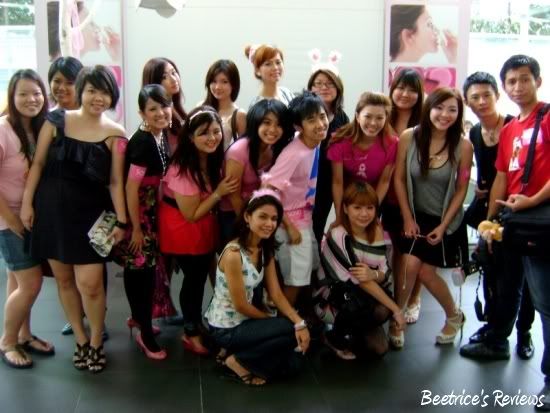 And what event wouldn't be complete without a group picture? As you can see, some really went all out on the pink factor, most amusing to be sure. You can read
Connie's take on the event here
.
If you want to find out more about Sasa, you can check them out on
Facebook
.