Origins Organics Foaming Facewash…
Once again, it's the middle of the week – this week seems to be flying by so fast, can someone please help me slow it down? LOL…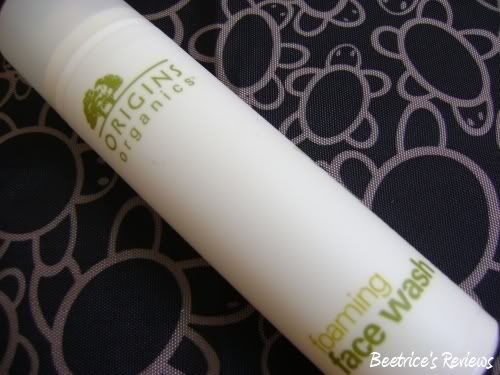 Description:
Origins Organics is the first line of prestige skin care products to be certified under the USDA National Organic Program. As part of this line, the
Origins Organics Foaming Facewash
gently, yet thoroughly removes surface debris and environmental impurities without over-drying skin. Made from 73% organic ingredients, this facewash not only smells great but also swiftly removes all but dark, waterproof eye makeup. The formula includes Aloe Leaf, Organic Olive Oil, Coconut Oil, Jojoba Seed Oil and Organic's own blend of Organic Clove, Rose, Lavender, Patchouli and Red Thyle Essential Oil. Best for combination skin.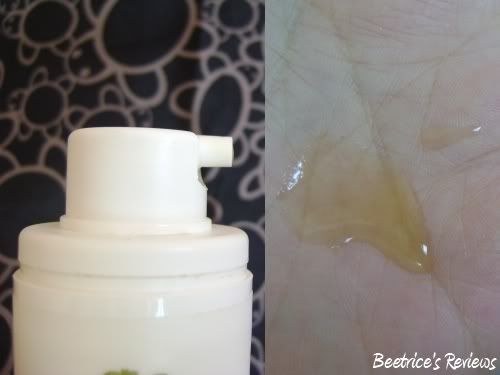 The Verdict:
I first tried out the Origins Organics range when I was gifted a bottle of their foaming facewash as part of a birthday present. I'll admit that I didn't like it too much when I first used it since the smell didn't appeal to me – don't get me wrong, the smell is great if you like
'green'
hippie smells
(after all, it has patchouli in it!)
but the scent definitely took some getting used to on my part since I'm more inclined towards citrusy scents.
However, after bringing it to Singapore with me and using it daily
(I finished the bottle in less than 4 months which ended abruptly, but I shan't start again on my rant about opaque bottles!)
, my opinion of this facewash has changed somewhat. Previously, I felt that the facewash didn't leave my face entirely clean, but I think it may have been due to my switching around different facial washes, not to mention a mental block I had about having so much oil in my face wash – after all, as you can see from the picture above, it does come out looking like oil, no?
After regular use of this, I find that it actually does the job quite well. It doesn't completely remove waterproof makeup but I wasn't expecting it to since they had already made it pretty clear in the description
(don't you like it when companies are honest about their products and its capabilities?)
One pump is enough per use, and using it an average of once a day it lasted me just over 4 months
(taking into account that I'd used up some prior to coming over to Singapore)
which is not too bad. If I'm not mistaken, this retails for about RM60+, but since it was a gift I'm not too sure. Can anyone help me out?
Origins Organics Foaming Facewash
comes in a 100ml pump bottle.
Rating: 4 / 5
Value: N/A