It's all about the bags… :D
Bags, bags, bags…is there anyone out there that doesn't have one? Big or small, sling or clutch, I betcha every one of you own at least one
(err…whether you use it regularly or not is another matter!)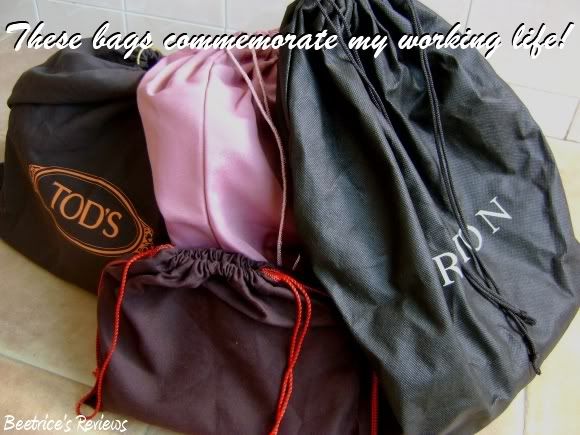 I have a notable bag for every job I ever had…and yes, it's four… :D How many can you recognize just from the dustbags?
That said, I'm not a bag snob – I do have a rather large number of handbags that I've accumulated over the years, but I tend to commemorate my milestones with a significant item
(it doesn't have to be a BIG purchase, even a sentimental item does the job).
It just so happened that in the case of bags, they're linked to my working life! I guess that makes sense, considering I'd need to be earning an income to afford them, right? :p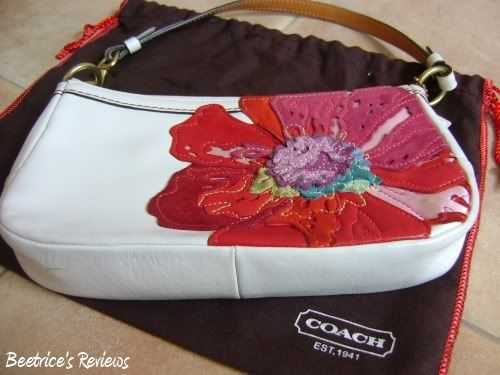 First up was a
Coach
White Leather Poppy Demi
to mark my first job as a fresh graduate. Being the lowly-paid grunt I was, I didn't actually buy this – it was a gift from my dad who picked up a Coach each for me and my mum during his business trip.
The story behind this was quite funny – he was in Hawaii for a conference, and it so happened he tagged along with some colleagues to a Coach warehouse sale. Being the loving husband, he called my mum up and asked her if she'd ever heard of Coach. And my mum, being blessedly unaware of brands, thought he'd asked her about…'cockroach'!
That conversation ended once she told him to call me instead, and the rest is history. Can't do better than this eh?
*wink*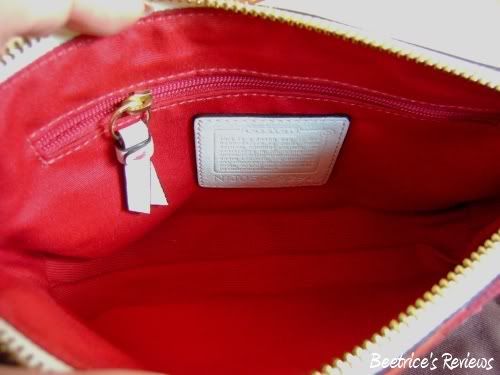 The interior of the bag is a gorgeous deep red with a single zippered pocket, while the strap can be converted into a shoulder or wristlet strap. I absolutely fell in love with the red floral poppy accent on the front. My dad may not be too fashion savvy, but this choice was absolutely
PERFECT
.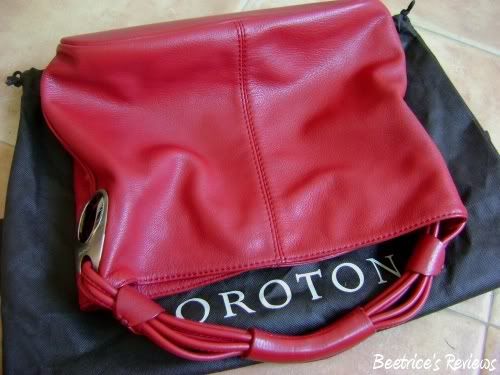 Next up – after a couple of years at the local agency, I moved on to a global agency. With that, came the first purchase of a soft buttery leather bag from
Oroton
in Australia – the
Medium Alpine Hobo
bag in red!
The Oroton Medium Alpine Hobo was pretty popular among my group as well –
Tine
has the exact same one
(thankfully she didn't object to me getting the same bag, otherwise I would have had to pick something I didn't like quite as much!)
while
Paris
has the one in white.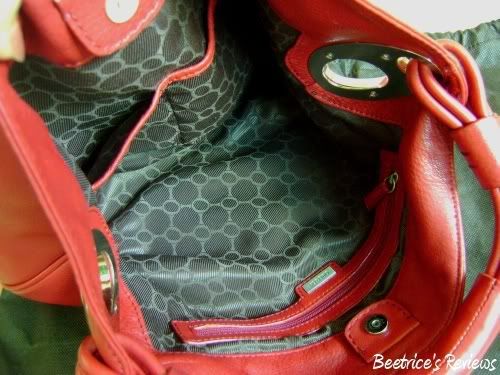 The interior features Oroton's classic
'O'
patterned fabric with one zippered pocket and two open smaller pockets which I usually use for my phone and keys.
This bag is a twist on the classic Oroton shape, which combines all the functionality needed in an everyday bag while its attention to detail are perfect – I absolutely fell in love with the tuck and fold magnetic closure.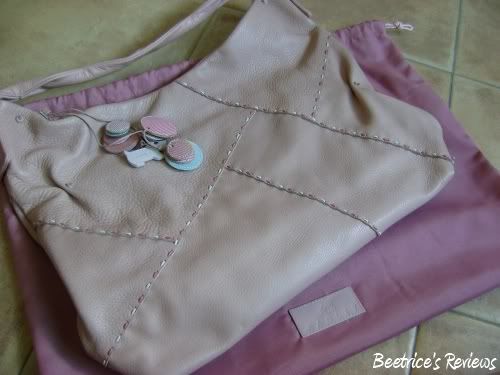 After Oroton, I had my eyes set on a
Radley
. Working next to the Robinsons in Midvalley didn't help, what with their pretty displays and trademark Scottish terrier on the bags. Problem was, it was massively overpriced in Malaysia. Truth be told, if a good friend hadn't willingly offered to buy and carry it back for me, I probably would have succumbed to the exorbitant local prices sooner or later. Thank goodness when I changed jobs to a local firm, I left the traffic jams of the
As it is, I ended up getting something from the most current collection at the time, which was a
Radley Kempsey Hobo
bag in pink. It was a bargain at £180
(compared to the >RM1,300 for items that were 1-2 seasons behind in Malaysia)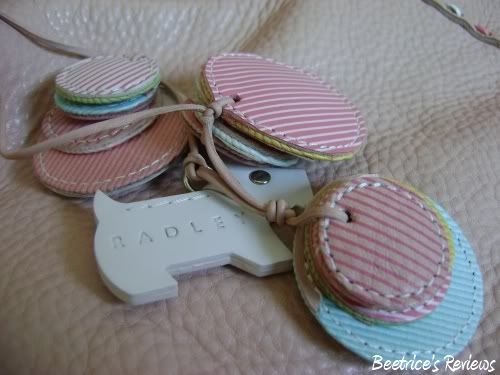 The slouchy bag with the hidden magnetic fastening just called out to me, as did the stitching. And how could you not love the little touches like this?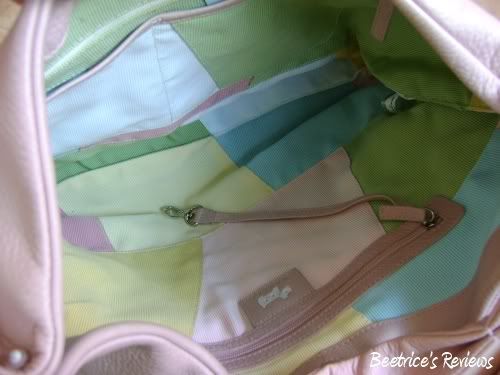 Inside the bag is where the Radley really stands out – just check out the patchwork pattern! Also, apart from the similar zippered + 2 open pockets my Oroton had, this one also comes with a separate lanyard clip for my keys. No rummaging around the bag for them anymore!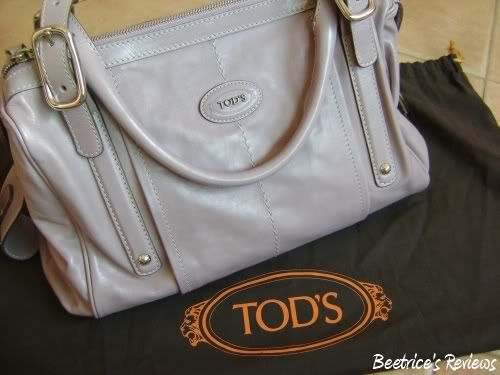 Of course, I'm sure you all remember that earlier this year I transferred over to Singapore to work
(technically, it's for the same company as my second job, but hey, different country!)
. All thanks to a GSS shopping weekend with Paris and Pinkelle, I ended up with a
Tod's
…
While we were wandering about the Tod's in Paragon, this lilac number just dug its evil tendrils into me. For one, purple is my favourite colour. Secondly, after first touch I couldn't stop stroking the soft bag…gee, I'm such a sucker for these things! All I did was try it on for size in the mirror, and from then on I was sold.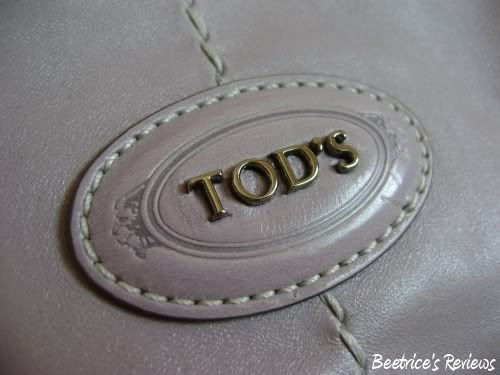 Again, don't sell the power of detailing short – I ended up with a
G-Bag Bauletto
from the Spring-Summer Collection in lilac. This particular collection had a lot of pale colours which were gorgeous.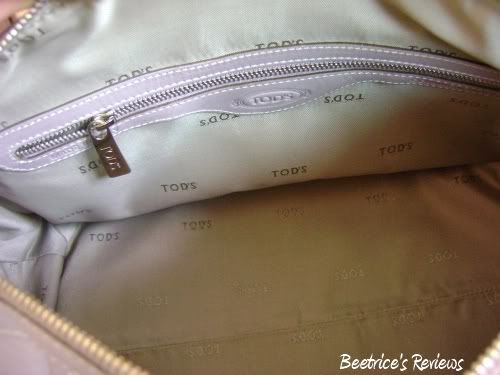 The interior of the G-Bag is extremely spacious, but couldn't be more simple with one zippered pocket. Not really practical for someone like me who carries a lot of nonsense in her bags, but this is where my bag organizer – the Roo Carriage – comes in really handy. But that's for another post… :D
And there you have it – my four most notable bags to date. Not foreseeing any more major purchases for the time being
(unless it's a Birkin which is still WAAAY out of my league, or there's something I'd literally gnaw off my arm and leg for...hmmm...)
Now I'd love to hear from you ladies…what was your most memorable bag purchase?