Fitflop Pietra makes my heart do fit flops! :D
All thanks
(or no thanks?)
to Paris and her
original writeup on Fitflops
, I'd been dying to get a pair for the longest time but never managed to bring myself to fork out the moolah for them. Who in their right mind would spend RM300 on a pair of slippers?
Ermm…well, it took me less than a year to grab myself
(*cough* succumb to *cough*)
a pair of Fitflops from the Pietra range simply because they were 30% off during the Great Singapore Sale, and after wearing them for a few months…well, why don't you read on to find out?
*wink*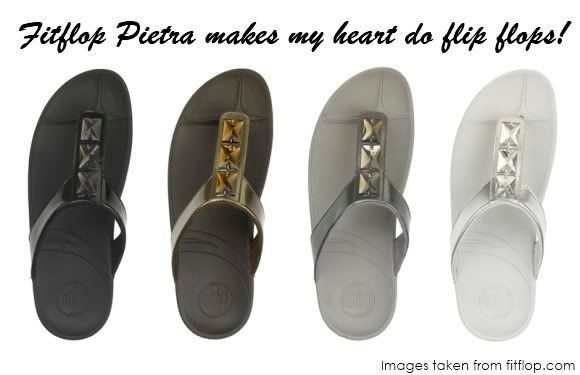 Description:
The
Fitflop Pietra
is very possibly the prettiest Fitflop sandal so far – it sports a sleek metallic microfiber-lined upper embellished with three resin jewel stones down the toe line. Built on a slimmed-width version of the muscle-toning Microwobbleboard™ midsole, you not only look fabulous and feminine, but you get a workout while you walk™ Note: this style is best-suited to slim-to-average width feet.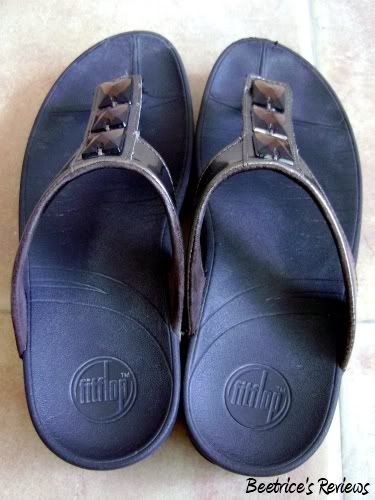 The Verdict:
I got the Fitflop Pietra in bronze, size 38. Now as a bit of background, I usually wear anything from a size 39 – 41 for most shoes
(size 7 – 9)
depending on the cut, but since the Fitflops need a snug fit around the strap, I settled for the size 38 since my foot was sliding around a little bit in the size 39.
Paris had mentioned that you weren't supposed to massively break them in the first few times as your feet needed to get used to them, but since I had to bring them with me and I didn't have enough space in my bag, what did I do? Wear them of course. Downside was, I ended up wearing them for the better part of a day – from my house to the airport, wandering through the airport, standing in the train a good 40mins to get home, not counting the luggage I had to carry with me
(oh knight in shining armor, where for were thou at that time?)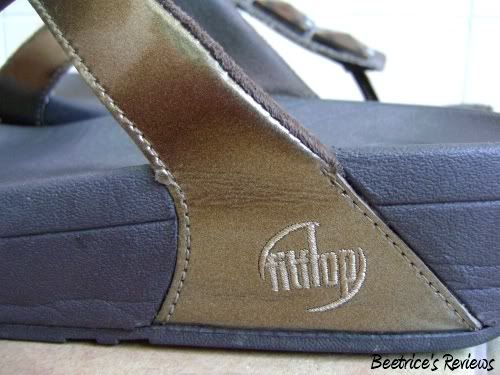 No surprise then that my feet ached like hell the next day in my usual heels. Surprisingly, this happened the next few times I wore them, which made me wonder whether (a) I am a really BAD walker, (b) I got a dud pair or (c) my feet are totally out of shape!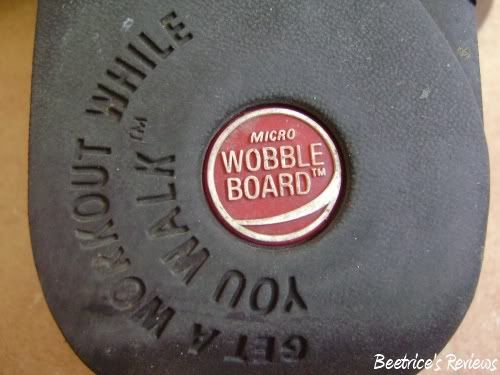 To digress a bit, the star of this Fitflop is in the Microwobbleboard™
(above, patent pending)
which has a high-tech explanation, but basically gives your leg muscles a good workout while you walk. It also works to spread out your weight more evenly which you can see in the picture below.
Anyhow, back to my experience…after getting used to the Fitflops
(they loosened out a tiny bit after wearing, so they're now a nice fit)
I now wear them pretty much everywhere. To tell the truth, I think I've almost forgotten how to walk without them - they support my
(barely existent)
arches something amazing. The surprising result crept up on me though, which was losing the most irritating and unsightly 'saddlebag' at the back of my thighs!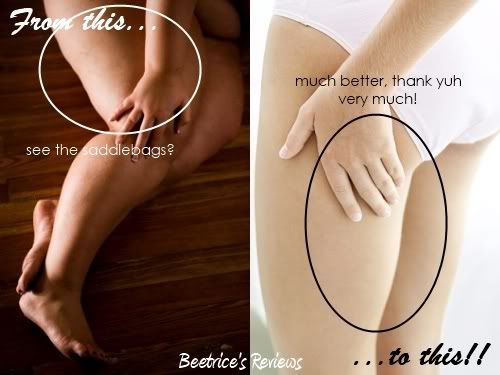 The pictures are not of me obviously, but you get a good idea of what I mean. The back of my legs are now almost FLAT, and I could not be happier. Lost a good kilo and a half in the process too over 6 weeks without any changes to my lifestyle, and while I've still got plenty more to lose, what's not to like? :)
After seeing me with the Fitflops and seeing my bottoms
(that's pants and skirts!)
get looser in the seat, my mum and a friend got me to buy another
two
pairs to bring back to Malaysia for them…LOL…and to top it off, being the naughty co-influencer, I wrangled Kahani into
getting a pair for herself too
when she was in Singapore a few weeks back!
*evil laughter*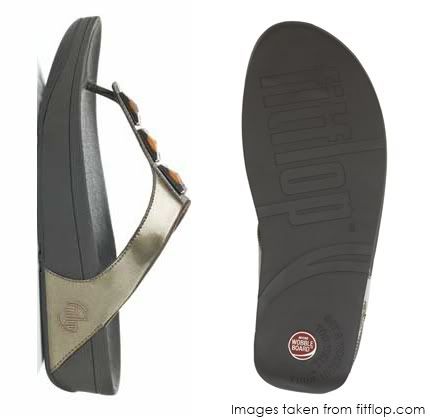 The Pietra is the prettiest looking design amongst the Fitflops to date, but I'm hoping they'll come out with some nicer, less bulky designs soon. The Pietra may be quite acceptable as a sandal, but they definitely won't cut it as work footwear.
Fitflops are available in both Singapore and Malaysia, but there's a notable difference in prices for both countries. Paris has a pretty useful post on comparison prices for Fitflops in Malaysia and Singapore
here
.
My verdict? Heck, I love these babies! :D They may have been expensive, but for the results I got, I reckon these babies are worth their weight in GOLD.
The
Fitflop Pietra
is currently available at Isetan Wisma Atria on Orchard Road at SGD$119.90 per pair. Alternatively, you can get them from Isetan in Malaysia at approximately RM300+ per pair.
Rating: 5 / 5
Value: $$$