Because Fridays are for being frivolous… :)
Once again it's a Friday, and not just any Friday…it's Friday the 13th! :O But that's not gonna bother me, cos something arrived in the mail yesterday…


If you had been following my Twitter, this should come as no surprise – I placed an order for the iPad two weeks back, and it
(well, they…I ordered two)
arrived yesterday at my office safe and sound. It was going at SGD$878 for the 32GB WiFi only version on the Apple store in Singapore, which is pretty decent.
It took a fair bit of fiddling to get it up and running, simply because being an Apple noob, I was fascinated at every step of the way from how the charger was assembled to err…having some problems installing iTunes on my PC. But all that was easily sorted.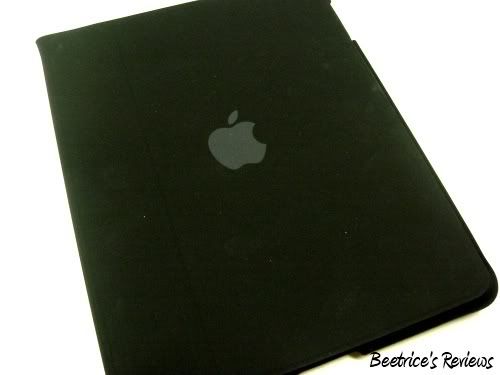 And voila! I picked up the iPad casing as well, which is convertible into a stand if I want to watch movies on it…hehe…pretty smooth and sleek. As for black, well, we'll just say it's easier to maintain this way and leave it at that, k?

I went a little nuts on the app store downloading content for the iPad, but they're all free so far. I'll leave the paid apps for when I'm sane enough to decide on what I want. But for now, it's just fun and games.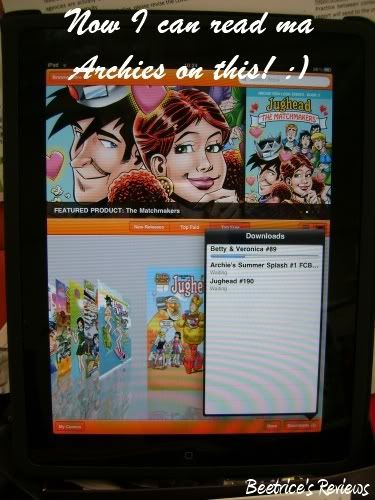 My favourite one so far? This Archie comics app! Hehe…kinda reminiscent of my childhood, but it came with 6 free comics
(the rest you have to pay of course)
, and that'll definitely come in handy when I fly back to KL tonight. Firefly has this nasty tendency to run late, so this should keep me company in any event.
This weekend, I'll be headed to Batu Pahat with the family for a mini-reunion – as luck would have it, we're going to be staying at the infamous
'Katerina Hotel'
which got its infamy thanks to a certain prominent politician
(Chua Soi Lek)
and his indiscretions at said hotel…oops…
What will you ladies be up to? :D