What happened to the Birkins?!?
By now I think most of you would have heard about the
flash flood that hit Orchard Road
in Singapore this morning. I'm mostly stunned by it since I've never actually seen a flood so bad in Singapore yet
(plus the fact that my office isn't really too far away from it!)
but since we've had plenty of flash floods back home in KL – try every time there's any heavy rain for more than 15 mins – it didn't really have too much impact on me.
That is, until I saw this photo a while ago...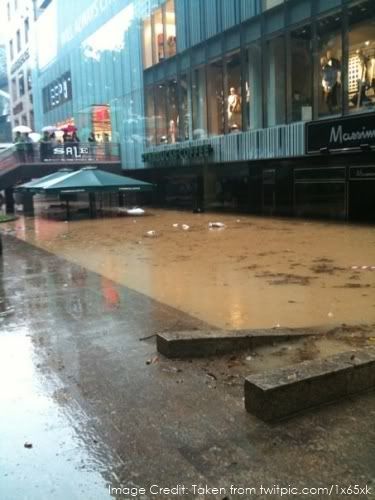 The water's definitely over a metre high since there are steps leading down to the entrance of Starbucks and Massimo Dutti
(and Starbucks' outside seating area is completely submerged)
. But that's not the big deal.
For those familiar with Orchard Road, you'd know that the shop a couple of doors away from the Massimo Dutti is none other than...
HERMES!
What's more, when I was walking along that stretch with
Paris
and
Pinkelle
a couple of weekends back, we saw...
BIRKIN
bags in the window!!
So nevermind the Starbucks, what happened to the Birkins??
(I don't think they're about to have a 'flood damage' sale, right?)