Sweet Contemplation Accessories Mid Year Sale…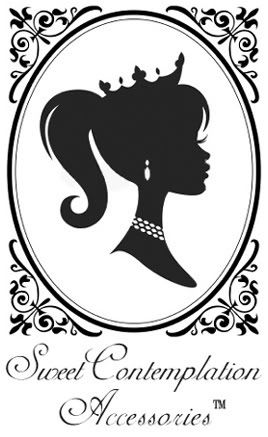 Some of you would have remembered my
previous post
on
Sweet Contemplation Accessories
sometime in October last year, along with its opening promotion. Well, for those that happened to miss out on picking out something nice that time, here's your chance…
From now until 31 July, everything at
Sweet Contemplation Accessories is 25% off
with the promotion code
MIDYEAR2010
. If you're in Australia shipping is free, while international shipping is free for orders over AUD$100. If you can't hit the AUD$100 mark, it's a flat rate of AUD$6 so still pretty affordable.
I'd suggest you join up with some friends and make a joint order
(the more the merrier right?)
– I've already made mine with some of my colleagues…can't wait for it to arrive! :D All the jewelry on the site is gorgeous, plus Tine can do custom orders as well - I already have a few pieces, and dammit if I'm not expanding that collection even further!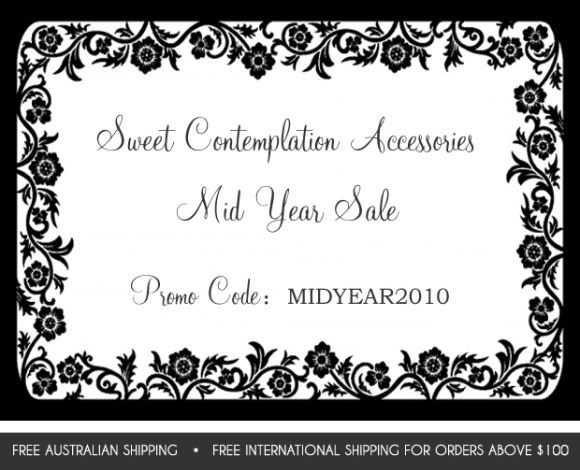 Drooling yet? You can hop on over to
Sweet Contemplation Accessories
by clicking on the link or image above.
** Incidentally, today's also the last day for my
3rd Blogoversary
Clinique Happy
or
Bonanza Giveaway
as entries will close tonight. If you haven't joined already, better hop to it! :D I'll be selecting the winners over the weekend, so check back afterward for the results. Good luck to everyone who's taking part!

Labels: giveaway, promos, scaccessories