Ooh I love 'peace offerings'... :D
One of the reasons I'd been so busy the past few weeks is because one my colleagues had been on two weeks leave – went gallivanting off to Las Vegas and Tokyo
(yeah, two ends of the earth!)
and a lot of activities and projects just HAD to happen during the time she was gone.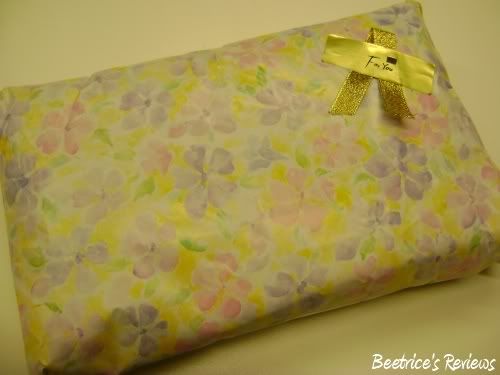 However, she's back to work this morning...I reckon she brought the rain too, since it was absolutely POURING on my way to the office. But the gloomy morning was perked up by this package sitting on my table...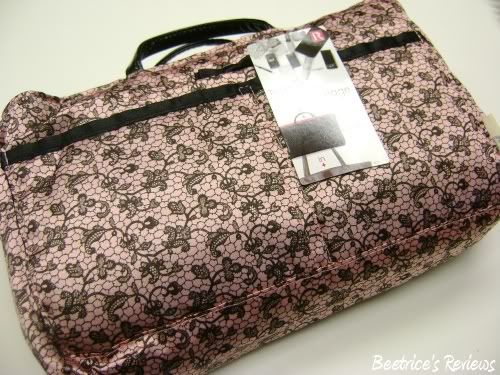 I got a
Roo-Carriage
in a pink and black lace pattern! The usual ones I've seen so far back home have been made from canvas/ PVC and are pretty heavy, but this one has a thin layer of foam in between the cloth which makes it very soft and light, but yet sturdy enough to hold its shape...
*love*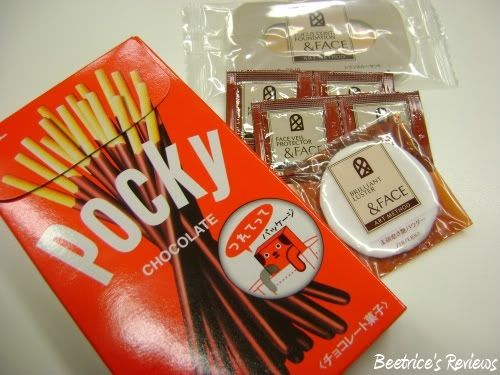 But that's not all...the pockets and compartments of the Roo-Carriage were stuffed with little things as well. There were samples of this brand
'&face'
(which is apparently a range under the Shiseido brand)
that's only available in Japan and Pocky with a super cute dog design to hang over a bag corner.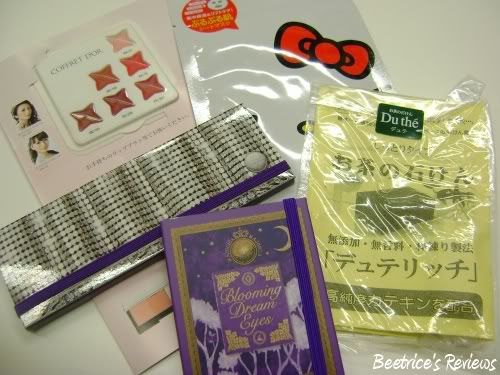 Some other
Coffret D'or Kanebo
samples, a
Hello Kitty
mask
(LOL!),
a tiny weird bar of green tea soap
(I think)
and......a couple of limited edition items from
Majolica Majorca
! :D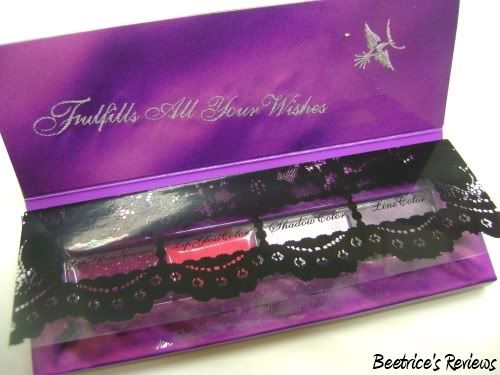 Not are they just awesomely shades of purple, but held shut with a purple elastic band as well. The first was a lip and eye set – two glosses and two eye shadows.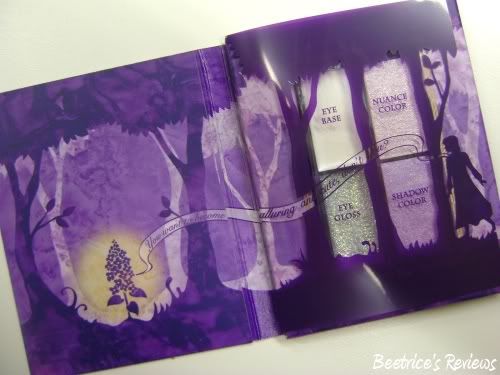 The second one was called Blooming Dream Eyes which is a e/s quad in shades of lilac.
For someone who's only known me a couple of months, most of her choices were bang on target...or is it because I'm THAT predictable? LOL...
Labels: kanebo, majolica majorca, roo-carriage, rootote, shiseido