Favourite beauty reads for the months of June…
Today's the last day of June, and we're officially halfway into 2010! *shock*….where did the last 6 months go??
It's been a pretty hectic month, but I always have time to indulge in posts from my beauty blogging pals and these are some of my favourites…
My Women Stuff
shared her brow shaping experience at Shu Uemura with Lisa Yap – judging by the results, I'll definitely be looking her up the next time I need my brows done.
PrettyBeautiful
reviewed the Biore Cleansing Oil Wipes which is much more travel-friendly than toting a bottle of cleansing oil – given my frequent trips back to KL, this would be a good item to look out for.
Lipglosseater
has me lemming for the My Lip Stuff Natural Lip Balm in Passionfruit-Orange-Guava which sounds absolutely yummy!
Soloverly
brings back memories of my London trips with their guide to makeup shopping in the UK!
RedLusciousLips
wonders what's up with the poster for Mariah Carey's latest Lollipop Bling perfume – I think Mariah's a little too in tune with her hippy side!
Askmewhats
had a 'grape'
(heehee!)
new nail tutorial modelled after Grimace, and it's making me wanna experiment on my nails too…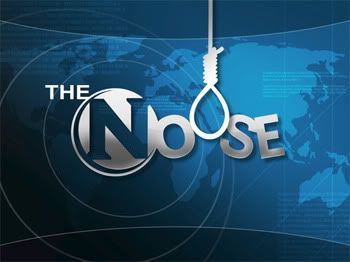 It's a good thing I have these ladies to read, since I can't watch TV here – it's a shame though, as some
(not all!)
of the local programming here is hilarious…one example would be
The Noose
, which is a spoof of local news. Just go on to You Tube and search for episodes, and if you're Malaysian, Singaporean
(or Asian for that matter)
, I will not be held responsible if you split your sides laughing! :D
Labels: blogger reads, funny, tips n news