Random Updates...
Gosh, just realised it's been a month since I last updated this site! OMG...has it really been that long? I've realised the major problem with having a roommate is that once one of you gets sick, it's literally a plague-filled room – you end up passing the germs back and forth! :s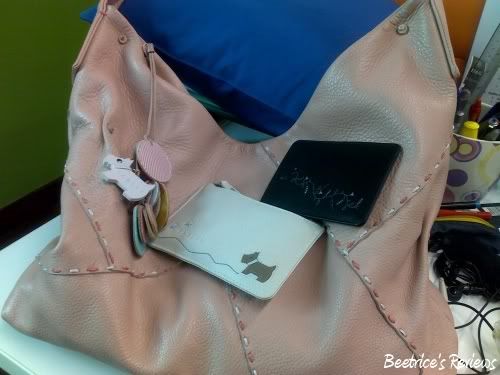 First up were these little babies that had a long ride back from London – my Radley Kempsey bag and pouches! Radley is available in Malaysia
(Robinsons at Gardens)
but the collection's rather limited, not to mention one or two seasons behind AND seriously overpriced! Robinsons is selling Radley bags at RM1,300 each
*choke*
...since a friend was coming back from London, I got him to play mule and bring these back with him – these three pieces
(plus a leather cleaner and cloth not pictured)
cost me LESS than buying one bag in KL. Go figure! :)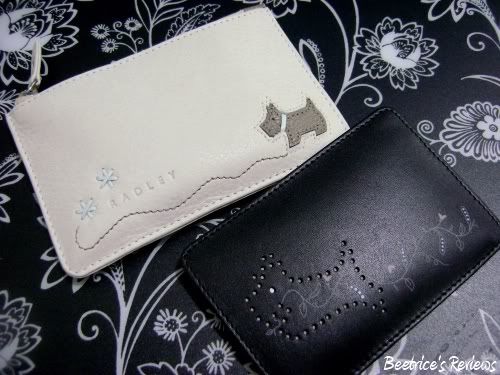 These are the other two from my Radley purchase – a passcard holder (in black) and coin pouch (in off-white) which are simply adorable right down to the little doggie details!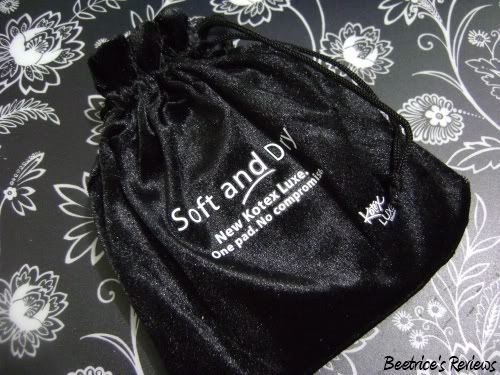 Kotex Luxe was running a series of promotions in April – remember the limited edition tin some time back? Well, now it's back again...in a pouch. You can choose between hot pink and black, but I found the pink one a bit too bright for the eyes!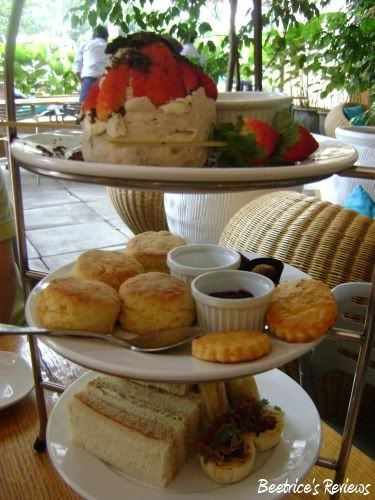 One of things I look forward to is going back home every 2-3 weeks – I've gotten used to hopping on a plane on a Friday night and bussing it back on Sunday
(plus I get to do duty-free shopping too baybeh!)
and squeezing in meet-ups with friends whenever I'm back. Some of the highlights were a pseudo-bbq with the usual mad ladies and having tea Delicious-style with an ex-colleague. Can't sneeze at the exchange rate either – I've actually been shopping a fair bit in the past month and enjoying every bit of it...can't imagine what'll happen once the GSS
(Great Singapore Sale)
hits!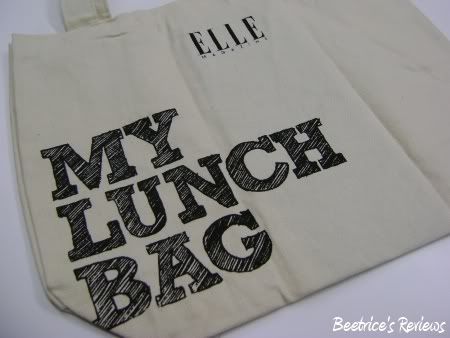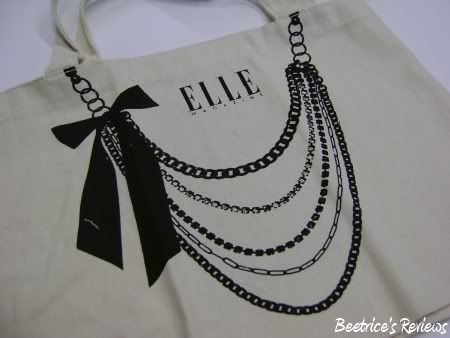 Magazines here are chock-full of samples and freebies that don't involve you having to queue up for – I couldn't resist picking up the May issue of Elle as it had this super-cute lunchbag attached. It's the perfect size for toting the small stuff to my office and back
(also available in pink, but I've had an aversion to pink stuff ever since an acquaintance WAY overdid it and outfitted her room entirely in PINK back in my uni days...NOT a good look)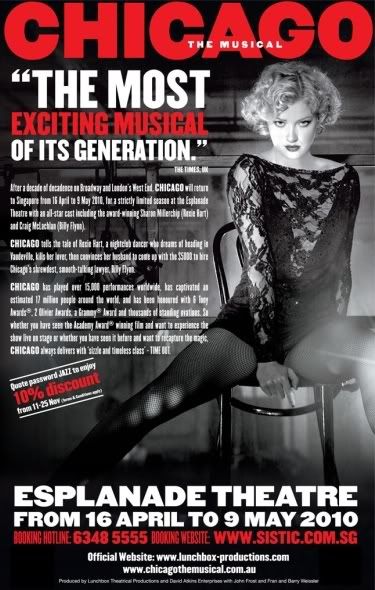 One of the shows I checked out in April was also Chicago – what is it with me and risqué shows? First Chippendales, then Chicago...LOL! The show was pretty awesome, and the costumes..
.*pheewit*
!! Contemplating my next round of shows already...any recommendations?
Got plenty of new reviews coming up in May once I get back up to speed, plus...Beetrice's Reviews is turning 3 real soon, so let's see what happens.... ;) I'll be back this weekend for Mother's Day too...can't wait! Hope you all had a Happy Labour Day weekend!