Off to a right interesting start in Singapore...
Sorry for the sporadic posts people...the adjustment to getting stable internet connection to blog has been rather intermittent, plus I was such a ditz – I could have sworn I packed my camera transfer cable before I left, but it's nowhere to be seen amongst the stuff I brought so had to borrow a friend's card reader for the time being to get my photos out.
That aside, the first week's down...I can SO see all the predictions I made in
this
post coming true already – shopping wise, it's been ermm...rather dangerous. Will have to exercise a lot more restraint when it comes to shopping, that's for sure!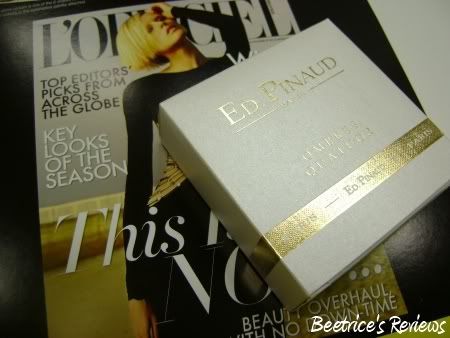 The first magazine I bought in Singapore was
L'Officiel
– not for anything else, but because Paris told me about the free Ed Pinaud eyeshadow quad that came as a free gift with the magazine!
(Paris can apparently now influence me to buy stuff even ACROSS the border! *gulp*)
The shade I got was
#5 – Blue Black.
Haven't tried it out, but not bad for a SGD$5.90 magazine, no? The magazine contents are not bad as well, so I'm not too fussed. There are 6 choices available, but before you ask, no I'm not going to be going mad collecting all of them, considering the magazine is fast running out, plus there's no way to tell the shade of the quad until you open the magazine's packaging.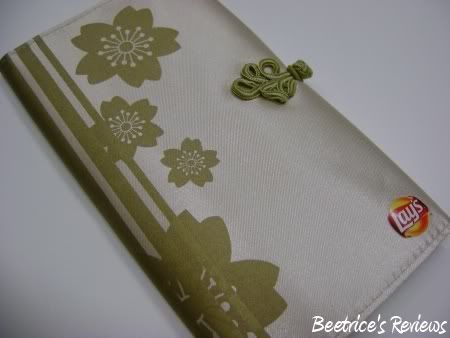 I got this on the tail-end of the usual CNY promotions at a 7-11 in Chinatown while out with the girls after dinner. It came with every purchase of 2 bags of Lays or Ruffles chips, and was available in red or gold – no doubt the general agreement was that the gold was much prettier!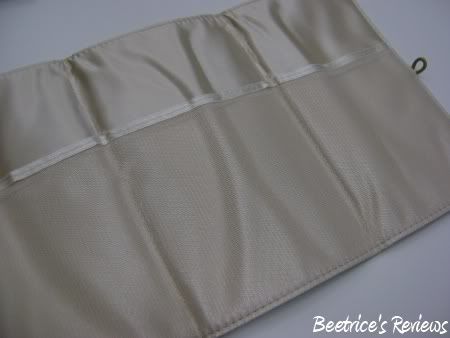 The pouch is meant to organise angpows
(hence the three long compartments),
but the girls reckon I could use it as a brush roll instead – what do you all think? :D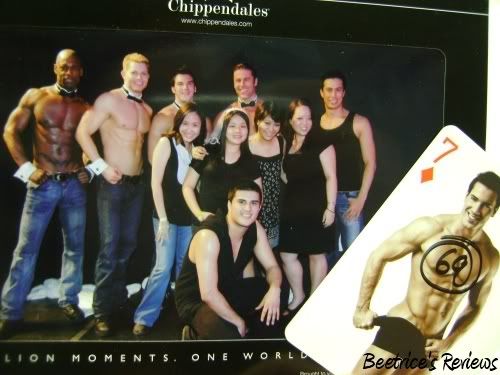 Last but definitely not least was the close to the weekend with the group of girls taking our first international trip
(well, we're all originally Malaysian, so that counts, right?).
..and what a way to make a splash with
Chippendales
! Nekkid men oh how hawt...I've got such a thing for Bryan Chan now
(the only Asian in the troupe)
Girls if you're reading this, we SO have to go for the US version yeah...must must must!! :D
(by the way, I love how our ticket number was #69...*wink wink*)
Incidentally, Singapore is smack in the middle of a
warehouse spree – Charles & Keith, Pedro
and
Kate Spade
are just a few of the ones I want to hit! And if not, I've also gone to quite a few
outlet branches
of brands like
G2000, Cotton On
and
Levi's
that have some rather lovely finds... :D
Something tells me I'm gonna like the shopping here in Singapore
(but my wallet isn't!)
Labels: charles n keith, events, promos, sales, shoes, shopping