Lancome O My Rose! Spring 2010 Collection by Aaron de Mey…
In recent years, has anyone noticed Lancome's makeup collections getting more eye-catching? This year's Spring collection is no different – we didn't get the entire collection in-country, but what we did get was certainly rather pretty. :)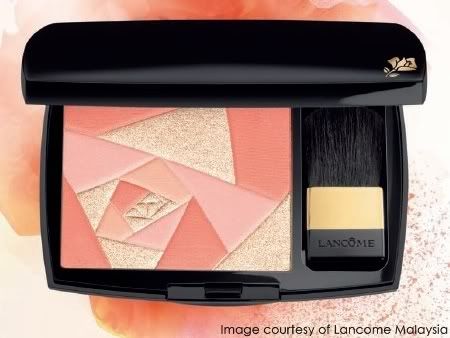 The ONE product that stood out to me among all the products was the
Pop n Cheeks
(RM115) in Coral Flirt with its gorgeous assymetrical rose. Even though the shimmer on the surface of the blush fades, the underlying colour is still pretty nice. I've heard that for some the colour doesn't show up much, but after trying out at the counter I like the lightly flushed effect.
Now, on to the other products in the Spring 2010 O My Rose collection...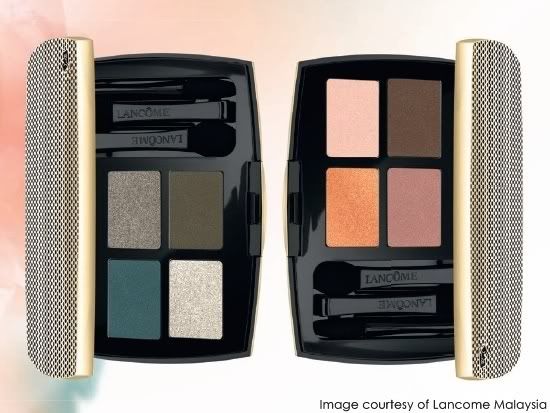 The
Pop n Palette
(RM140) eyeshadow quads are another gorgeous item in this collection – Paris has done a great review on the Pop n Petrol
here
, so I shan't go too much into it, but definitely very wearable with not too much shimmer. The other shade shown on the right is the Pop n Copper.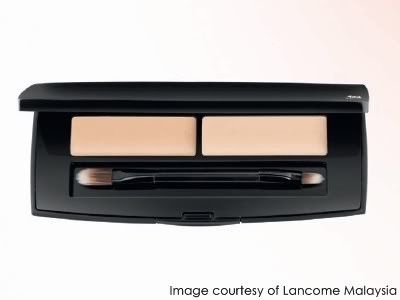 La Touche Pro
(RM125) comes in both light and medium shades to provide light coverage and even out complexion. The texture of this is actually quite smooth and blends quite well, so it might be something to keep an eye on. I'm thankful my skin hasn't acted up badly enough to require concealer in the past couple of months, but you never know…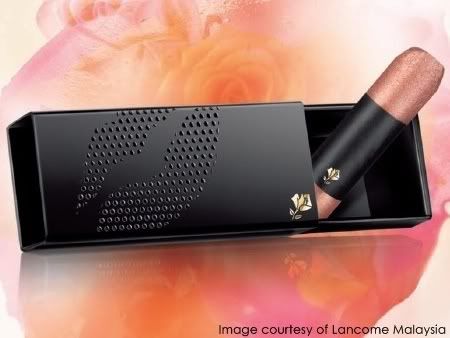 The rest of the collection isn't half bad, although I do wish we'd gotten the
Baby Kiss
as well, just because it's so cute with its glossy mini-box.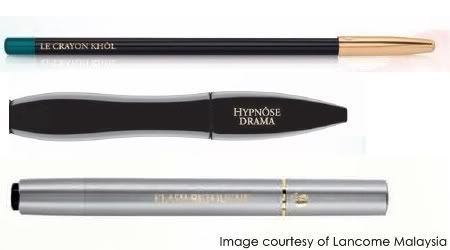 Le Crayon Khol
in Pop Petrol (this is part of the in-country collection at RM68), H
ypnose Drama
and
Flash Retouche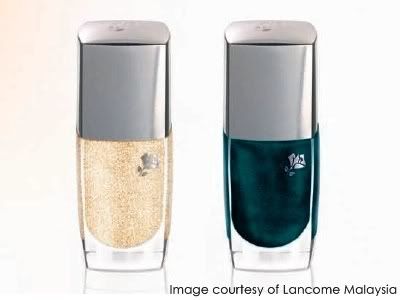 La French Tropez Manicure
in B.B. Sand and Pop Petrol – Personally I like the colour of the B.B. Sand which would work probably look quite sweet layered over a red or deep blue polish. :)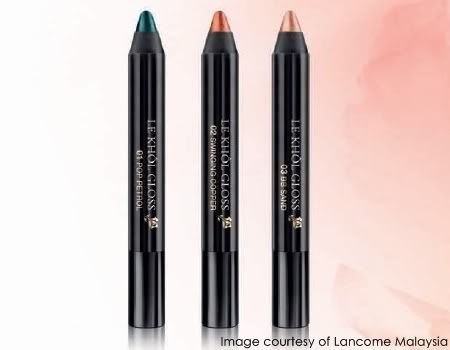 Le Khol Gloss
in Pop Petrol, Swinging Copper and B.B. Sand – Lancome recommends using this as a block of colour before sculpting the look with powder shadow to play on the matte-shine contrast…I admit I've not tried this before, but it could turn out quite nice, given that copper and aqua green are strong but flattering colours for most.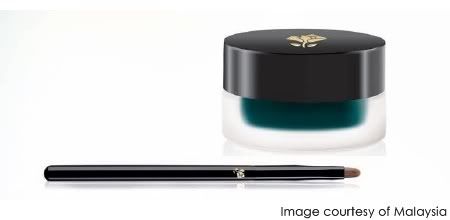 Ink Artliner
in Pop Petrol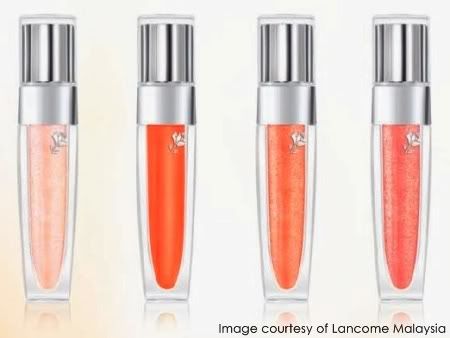 Colour Fever Gloss
in Coral Delight, Shivering Pink, Orange Scopitone and B.B. Sand.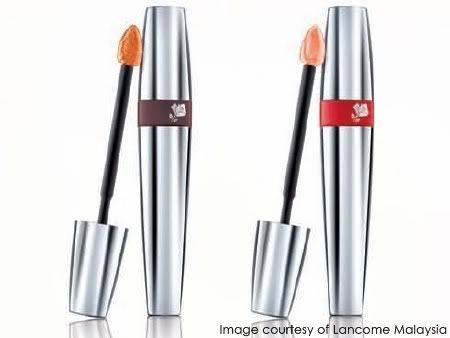 La Laque Fever
in Swinging Copper and Coral Bliss – can be used alone, or works well with Baby Kiss
Is there anything in this collection that you really love / hate, or wish they had / hadn't brought in? :D
Labels: collections, lancome, spring