Because you sometimes need to be random... :)
Another Monday already? Damn, where have the weeks been going...I just realised I've already been working a month in Singapore
(plus gotten my first paycheck in SGD...heehee...let the shopping commence!)
To be honest, I haven't been going online much apart from in the office – mostly because my time outside work has been spent wandering around Singapore
(or commuting!)
so it's not exactly the best place for someone who doesn't have a data plan...if anyone knows of a good data plan for someone on a SG prepaid
(I can't tie myself to a postpaid plan just yet)
please let me know!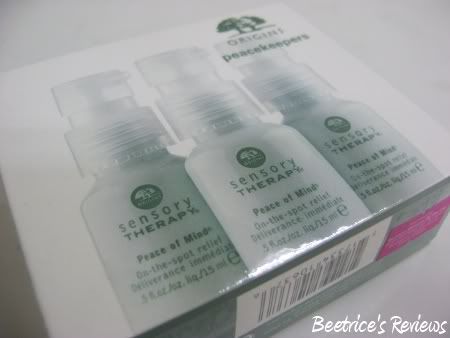 One perk of flying back to KL every few weeks is the access to the duty free area...even if it is at the Changi budget terminal. I'm actually pretty impressed by it – there's quite a huge range of stuff available, and quite decently priced
(other than the food).
This 3-pack of
Origins Peace of Mind
was actually going for about SGD$40 or so – the exact price escapes me. After conversion it works out to just RM32 each
(retail price in KL is RM48 each)
so my mum's a pretty happy to make me pick this up for her...and yes, she's a big user of this
'expensive hong yao'
:D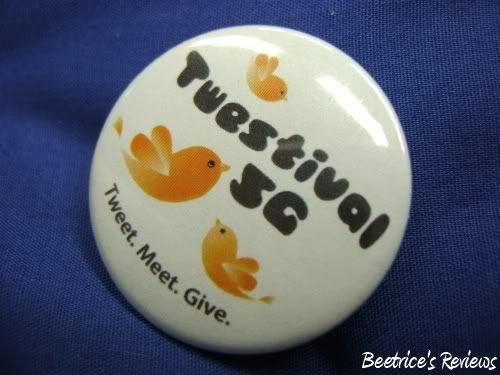 Last Thursday was also
Twestival
in both Singapore and Malaysia – from what I heard, Singapore trumped Malaysia in terms of funds raised...but then again it was all calculated in USD so given the exchange rate, I reckon Malaysia still raised quite a bit! I didn't quite manage to go for the event since I had to go for another event, but contributed to it through my colleagues – and twisted their arms to bring me back a badge...whee!! Did any of you go?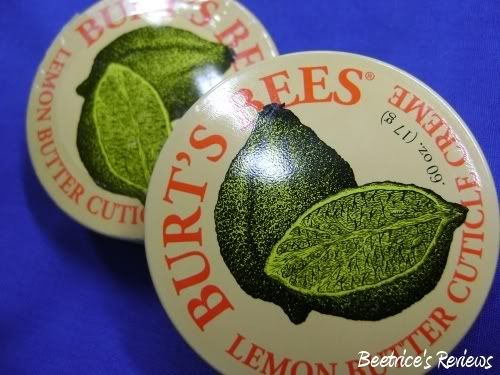 Oooh...and this comes to the best part – going for the Sephora sale at Suntec a couple of weeks back. Some of the other ladies that came for Chippendales had been ogling over
Burt's Bees Lemon Butter Cuticle Cream
while we were wandering around Ion Orchard beginning of this month, but didn't buy...and I'm pretty happy too, cos I managed to snag them for a cool SGD$8 each!
(I think retail is about SGD$15 or so)
*sniffs happily at fingers*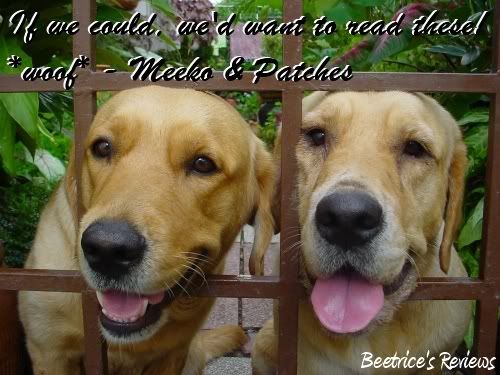 And since we're coming to the end of March in a few short days, I thought I'd share my favourite posts from the ladies that are just as mad as I am...fully approved by both my mad mutt and her sister!
(hey, my dog has good taste like that okay...missing her loads while I'm in Singapore!)
My Women Stuff
shared the 8 tips she learnt from makeup artist Robin Flanagan – I definitely need to take heed of #1!
RedLusciousLips
gave some good tips to determine if you're wearing too much makeup – everyone has their own opinion on it, what's yours?
Askmewhats
shared the launch of Ipanema's Colourful Sea Collection – and promptly brought back all my lemmings for pretty sandals...
Soloverly
went all zingy with a citrus lipbalm roundup – if you love citrus as much as I do, this will be a most handy guide!
Lipglosseater
gave a little peek into her new place
(I'm so jealous!)
as well as some lovely swatches of the MAC Spring Colour Forecast Collection
Skindeco
went to Facial First for microdermabrasion with some awesome results - got me wishing I'd gone too!
And that's all she wrote, folks! I'm going to be headed back home for the long Easter weekend
(Good Friday is a public holiday in Singapore!)
and will be meeting up with some of the ladies as well as getting a long, long list of things completed...can't wait!! :D
Labels: blogger reads, burt's bees, facial, ipanemas, lipbalm, origins, shopping, tips n news