What'll you be doing this weekend?
As I was looking at the calendar, I suddenly realized that we're already three weeks into the new year, and January has just one more week to go. Gosh…has it really been three weeks since we had our new year fiesta? :D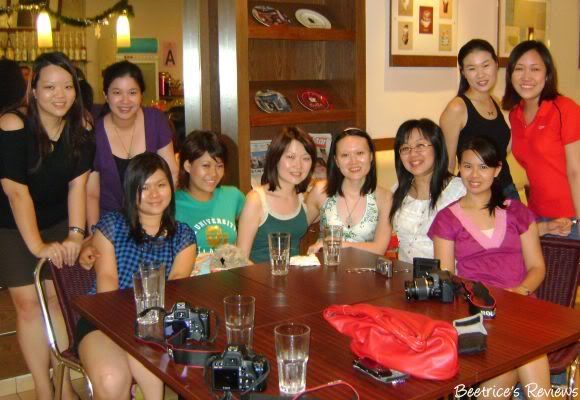 We decided to have a get-together to celebrate Christmas and New Year at a go, plus it so happened that
Tine
was back so she could join us. Ah, that was a good time indeed – plenty of good food at Café Libre, absolutely hilarious conversation and even better company. And we're gonna
(attempt to)
do it all over again this Chinese New Year yeah?
That aside, another weekend's here…any plans? I'm supposed to be cleaning my room, but ermm...that aside
(for now!),
I got this mailer invite to
Anya Hindmarch
's New Year Special, and am sorely tempted to go
(even if I most likely end up drooling over the designs and griping at the prices)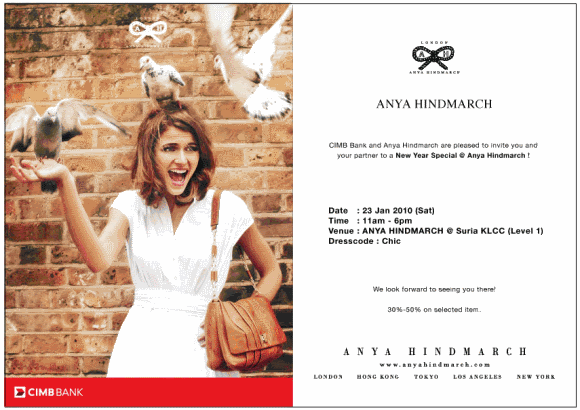 It's tied to
CIMB
credit cards though, so if you have one then by all means make your way to KLCC tomorrow.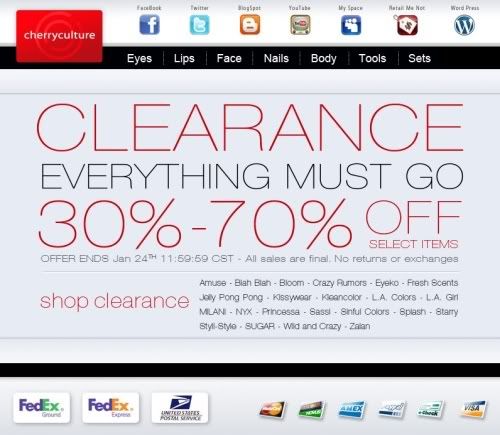 On the other side of the track,
Cherry Culture
is having clearance sales online with 30% - 70% off selected items. And for Malaysians, the good news is that they now ship to Malaysia
(previously the closest shipping destination was Singapore!).
Although I've had some less than pleasant experiences dealing with their customer service, the discounted prices are really rock bottom for some so I guess you'd have to weigh the pros and cons for yourself.
What about you? Have you made any weekend plans? :)