Two magazines, two views – who's right?
I thought I'd share something amusing that I saw a while back…just take a look at the following pictures:
Weekly InTouch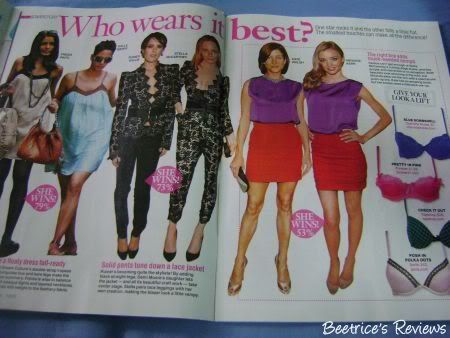 Weekly Life & Style
Both of them happened to feature Kate Walsh and Miranda Kerr in a red-and-purple Stella McCartney number for their
"Who Carries It Off Better"
segments in almost similar poses
(Miranda's is the same in both)
– but that's the only similarity as the opinions for both magazines differ.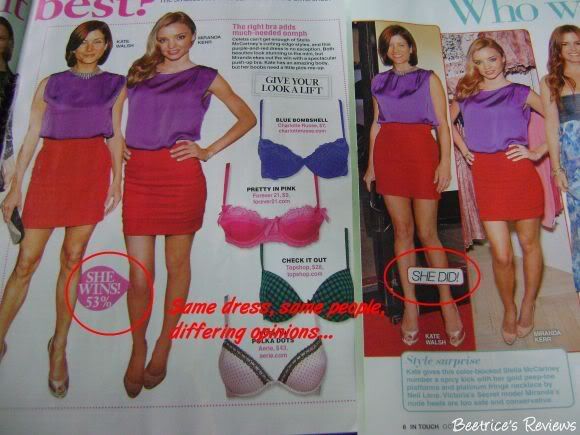 InTouch touted Kate Walsh for picking
gold peep-toe platforms
and a
Neil Lane platinum fringe necklace
over Miranda Kerr's nude heels, while in turn Life & Style picked Miranda Kerr instead…for using a
push-up bra
. Funny how focusing on two different areas generated different responses even though both ladies honestly already look pretty fab to begin with?
Personally, I thought it was Kate's posture that played a part in the Life & Style pic, but it really just goes to show that perception of beauty and style are really subjective innit?
That said, does that mean I can wander around in a holey T-shirt and dingy shorts then? That's style too right?
(maybe not – I'd be seriously testing some limits with that if worn in public!)
Who did you think looked better? :D
Labels: clothing, fashion, tips n news