Presents galore!!
In an
earlier post
I mentioned that I had not ripped into all my Christmas presents but instead opened them one by one over the course of the week. Well, that held out until I met up with some of the other ladies together with Tine just after New Year's and that resolve was shot to hell! LOL…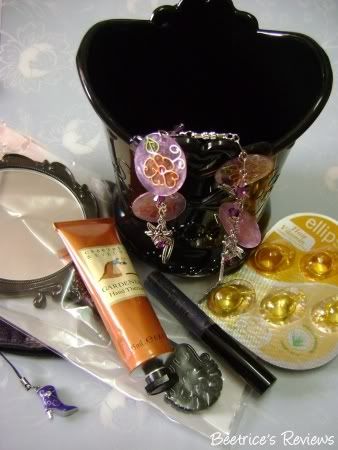 Erm…this lot I dug into at one go…all the more reason to get my dressing table organised so I can put these up... :D
It suddenly occurred to me that all the stuff I've been receiving this year is either in shades of
red
,
blue
or
purple
…and that
red + blue = purple!!
LOL…not sure if that's the connection, but ah well, I can assume it is, right?
*winks*
Lemme show you what I mean…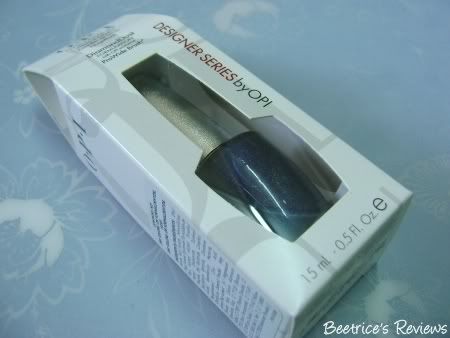 Blue OPI nail polish – the last time I tried blues and greens on my nails was back in my early teens, but this blue looks rather intriguing…gonna try it out this weekend and see how it goes. :D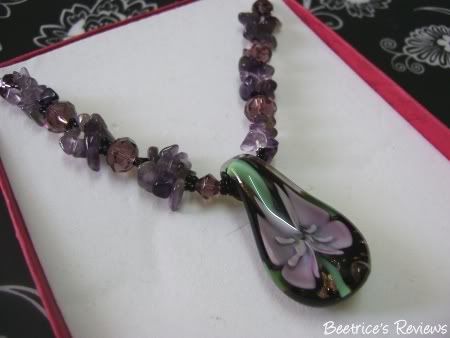 A purple pendant from the folks…dad has gotten into his head that I'm purple mad
(after YEARS!)
and has been buying everything purple since…LOL! The nicest bit about this is that my dad
(yeah, a MALE!)
actually wrapped it, box and all - using my wrapping paper and tape
(which were all over the place the next morning)
but when I think about the fact that he could have just given it to me as is, I'm quite touched!
(he got my brother's present giftwrapped by the shop, so I'm the only one that had a handwrapped present!)
Bloom bath products…and a shower cap with a suction hook! Not exactly red and blue, but pink and baby blue is pretty close, plus it came in a red box…hehe…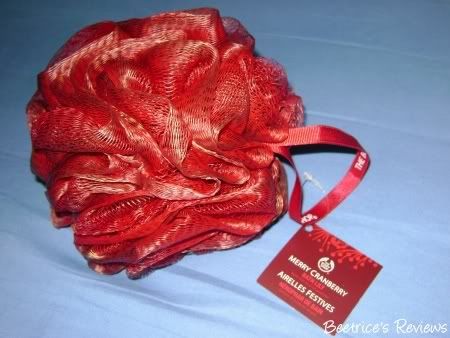 Super-red two-tone bath lily from Body Shop…it's HUGE!! This is now sitting in my bathroom…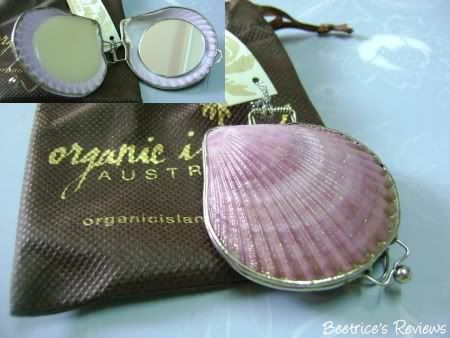 The most adorable seashell lip balm…with a purple shell
(from Organic Island).
They actually put the lipbalm in the shell itself and squeezed in a mirror on the other side. It'll have to stay on my desk though since I don't think it can handle the local heat and the shell isn't leak-proof
(it feels like a real shell!)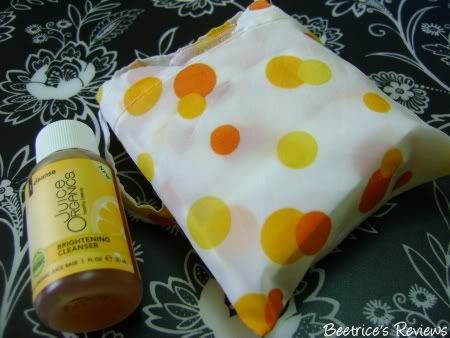 Erm…these two aren't exactly in the blue or red camp, but it does remind me of one of my favourite scents – grapefruit! :)
For some reason, I also amassed a number of lip glosses this year…and evenly ranging from bright red to baby pink! I'm so tickled by this…did it have something to do with my lipgloss collection?
As for my own Christmas presents to myself, well, I decided to go red and pink, so to speak…
My new Oroton bag and mobile phone! :D well, I bought the Oroton some months back but it's only just made its way back from Australia so it can count as a Christmas gift…and the phone is a Nokia E66 that I got just before Christmas since I was being driven up the wall by the Samsung touchscreen I was using
(which my brother requested for as his Christmas present…

*evil laughter*

)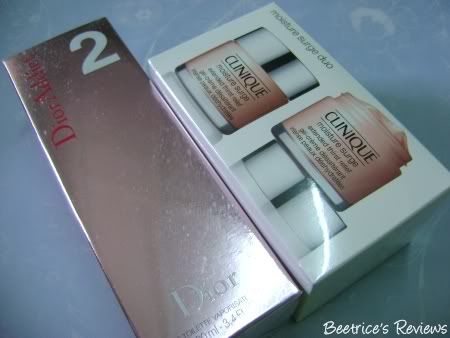 Let's not forget the beauty of duty free at the airport! I picked up two bottles of
Dior Addict II
(100ml each!)
as well as a twinpack of
Clinique Moisture Surge
(2 x 75ml tubs)
for a bargain price…not exactly Christmas, but ah well, decided to throw it in for good measure.
I was incredibly blessed this year with a number of items that I really wanted, plus some lovely presents that I didn't know I wanted until I saw it… :p Did you get anything good this year?
Labels: xmas