Fancy a Ladies Day Out tomorrow?
Ahh…it's finally Thursday – one more day to a eagerly-anticipated weekend
(not referring to this one in particular, but generally all weekends are most treasured!)
Tomorrow though, there's a new program making its debut on NTV7…and it's all for the laydees. Say hello to
Ladies Day Out!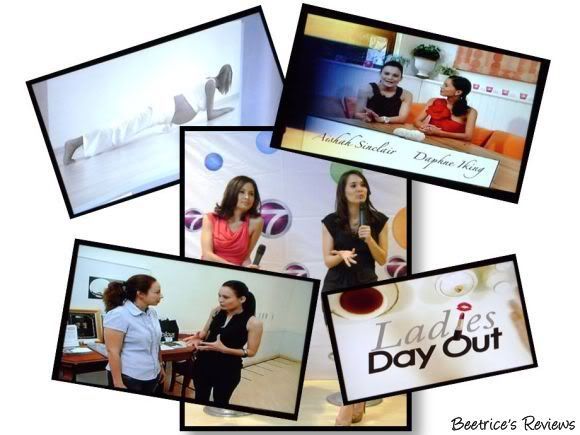 The show will compact everything a woman
(lady sounds more elegant, no?)
should and needs to know which have been split into five practical segments, namely
Body & Soul, Home & Garden, Mother & Baby, Husband & Wife,
and
Out & About.
There's also a segment aptly named
Clarins and You
(after the show sponsor)
to share tips on beauty and managing stress
(I dunno about the rest of you, but this is something I'm usually in dire need of after a work week)
From discovering a new cosy place to hang out, swim with dolphins
(yup, that comes in a later episode!),
improving communication between you and your partner, decorating tips for your home
(how's about a water feature on your balcony?)
…got your attention now eh? :D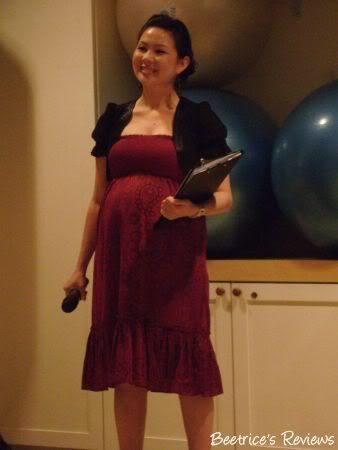 Honestly, I dunno how Sheahnee managed to pull it off – and don't get me wrong, I mean this in the nicest possible way. Juggling her existing job at NTV7, social engagements, conceptualising and realising this show from ground zero AND doing it all while she's pregnant leaves me…in awe. Then again, I could just be super envious of the fact that she's expecting a gorgeous little bub in a couple of short months and somehow still manages to look fabulous doing it. Maybe it's the tips she picked up along the way producing the show's Mother & Baby segment?
And when I say gorgeous bub, how could the kid NOT be – just take a look at Sheahnee above and well, you'll simply have to agree. The proud dad-to-be is none other than NTV7 The Breakfast Show host Naz, and he's….well, we'll just leave the looks to Sheahnee, yeah?
(LOL, just kidding!)
But I said it before and I'll say it again for good measure – if the kid comes out looking like Sheahnee and has Naz's character, I think that would make an awesome combo!
*wink*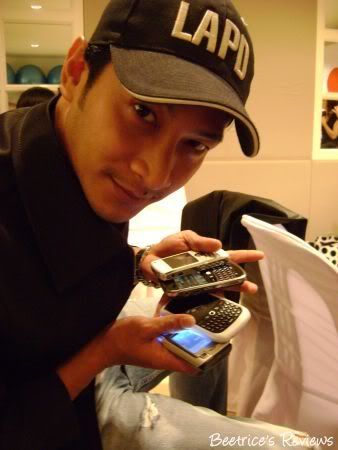 Being the doting husband, Naz hauled himself to the announcement event of the show to support his wife despite feeling under the weather
(Naz, you make the rest of the guys look bad!)
but promptly made the most of the situation – by attempting to sell me mobile phones as a side business?
(In reality, the phones are actually Daphne's, his and I think Sheahnee's as well since he was left to hold on to them during the press conference – and what's with that LAPD cap?)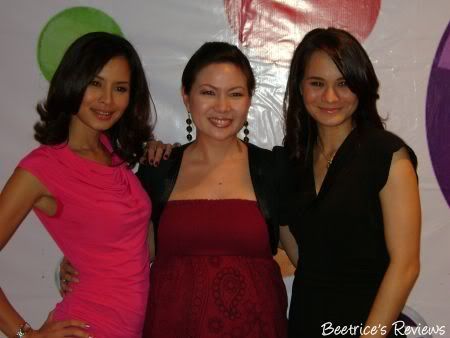 Anyway, I've gone off topic there…LOL…if you couldn't already make out from the pictures above, Ladies Day Out will be hosted by none other than Daphne Iking and Aishah Sinclair (seen here flanking Sheahnee). I've seen a condensed preview of the first episode, and honestly, it definitely managed to make me wanna watch the whole episode… :D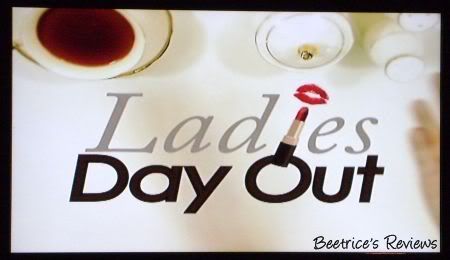 So don't forget to catch it on
Fridays @ 7.30pm starting tomorrow
(8th January 2010)

on your Feel Good Channel

(that's

NTV7

if you're still wondering). I
f you really can't though, they'll be airing a repeat on the following Thursday at 10.00am so not to worry.
PS:
If you're catching the show tomorrow, do keep an eye out for a certain cat that'll have you in stitches! *winks*