Beauty Bloggers Top Picks of 2009…
LOL…yes, I know it's already 2010, but what better way than to recap the year gone by?
Paris
came up with a pretty nifty idea to highlight the best picks from our little group of bloggers, so at the very least you'll get to know what our star pick was for the year! :)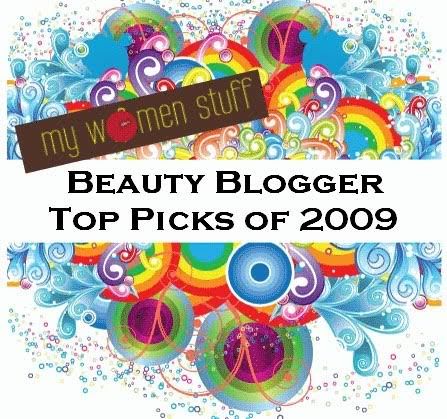 Tine of Beautyholics Anonymous picks Clinique's Turnaround Concentrate Visible Skin Renewer Serum and says "It's a pity it doesn't work for everyone, but I'm so glad it works very well for me. Hello smooth skin!"
Yani of Red Luscious Lips chose as her top pick the Chanel Rouge Allure Lacque.
Connie of Skindeco highlights the RMK Powder Foundation EX for 2009.
Plue of Beauty up my Life picks The Body Shop Africa Spa Wisdom Honey & Beeswax Hand and Foot Butter.
Beetrice of Beetrice's Reviews went for the Kiehl's Dermatologist Solutions™ Ultimate White Surface Brightening Exfoliator as her top pick!
Xin of PrettyBeautiful went for Stila Smudge Pots which she says is a lifesaver for oily lids.
Nikki of AskMeWhats picked a gadget! The Remington Protect and Shine Pro Soft Curl Tong and she says "This is my ultimate favorite, been using this everyday and it gives a nice soft curl on my hair
"
Kahani, Syen and Eli of Soloverly picked the H20+ Face Oasis Hydrating Treatment gel and the Cellnique / B.Liv Pro Sebum Gel as their top picks of 2009.
Paris B of My Women Stuff couldn't pick just 1 item but eventually settled for the Dior Serum de Rouge lipstick – every girl should have one!
And there you have it! :D Feel free to let me know what your favourite product for 2009 was too yeah? Now on to 2010!!
*wheee*