The Balm® – Down Boy!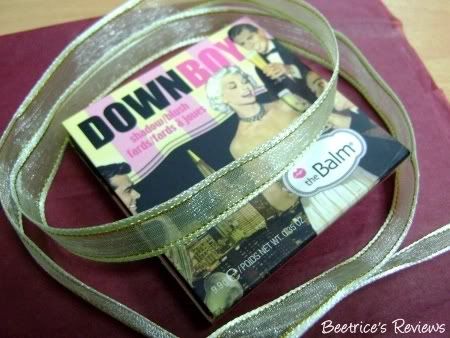 It may be almost three months past my birthday, but I'm still enjoying my presents… :) This morning, I dug into the
The Balm® Down Boy shadow/blush
which was a gift from two loverly ladies. Yes, I realise I'm a bit behind given that everyone's been raving about this, but what can I say – damn the pretty packaging! :D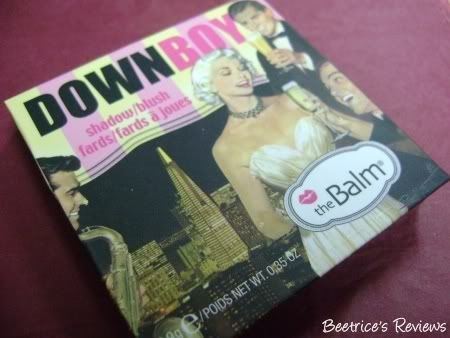 Description:
So many men, so little time…A polished and put-together woman will make the boys go wild. This baby pink shadow/blush will add just the right amount of colour to ensure that you turn heads. Our formula is paraben-free and made of fine-graded powder, which helps to provide an even and smooth texture to the skin. The light reflecting particles also give off an aura of elegance. When you can't keep the boys away, blame it on the blush.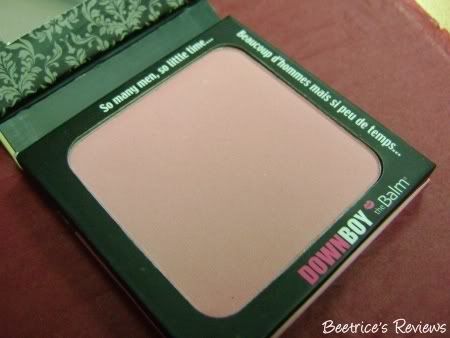 The Verdict:
At first glance, The Balm®'s packaging is very reminiscent of the likes of Benefit Cosmetics and Beautilicious. I'm all for environmentally-friendly paper packaging, but this also means that I can't get this baby wet
(even accidentally!)
But otherwise, being such a sucker for presentation, I love the retro feel of the casing. :) And how cheeky is the saying
"So many men, so little time…"
?
The blush itself is really soft and easy to pick up with a brush – just dusting my brush lightly across the surface picked up enough colour to give a light flush to my cheeks. As with most pink blushes, it's recommended that you start light and build up the colour as you go along to avoid looking like you've got two clown cheeks
(eeks!!)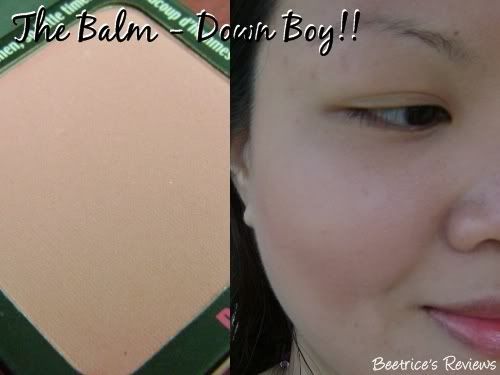 For me, a light dusting is all I really need for a work day, so this suits me to a 'T'. The colour is actually a little more intense in real life than what comes out in the photo, but still quite pretty nonetheless.
The Balm® also has Stainiac
(cheek and lip stain I reckon is somewhat similar to Benetint)
as well as two other shadow/blushes in Hot Mama
(a pinky-peach hue that'll work even if you ain't a 'mama' yet!)
and Cabana Boy
(a shimmery pink dusty rose hue with an oh-so-romantic-novel design on the cover).
After trying Down Boy, I have to say I'm pretty tempted to try the others, even though I'm not a big blush person to begin with…
*beats down the temptation with a makeup case*
I might not be beating them off with a stick, but it definitely put a skip in my step!
What did you think of Down Boy
(if you've tried it),
and have you tried any other items from The Balm®? If so, lemme hear your thoughts! :D

The Balm® Down Boy shadow/blush
is available at selected Sasa outlets and retails at approximately RM65.
Rating:4.5 / 5
Value: $$