Random Ramblings…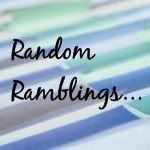 Welcome to the next instalment of Random Ramblings…in this round I'll be covering a new ambassadress for Lancôme, keeping H1N1 at bay, having a Choobs-y Christmas, Prescriptives' Custom Blend Replenishment program…and maybe a little funny thrown in. And the funny is really worth waiting for! :D

(it had me in hysterics!)



Told you it was random! :D
Keeps life a little more entertaining too, don't you think? Heehee...
Julia Roberts for Lancôme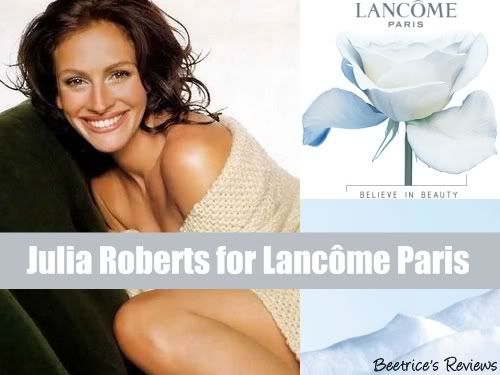 Following in the footsteps of Kate Winslet, Juliette Binoche and Anne Hathaway, the latest celebrity to be signed up as the new ambassadress for Lancôme is none other than Julia Roberts. As one of Tinseltown's most famous actresses

(who wouldn't remember Pretty Woman, Erin Brockovich or Notting Hill?),

she brings a kookiness that many of us would have already been familiar with over the years – glamorous, but yet refreshingly quirky roles…will we see the same thing out of her with Lancôme? Can't wait to see! :D
Next Cycle of H1N1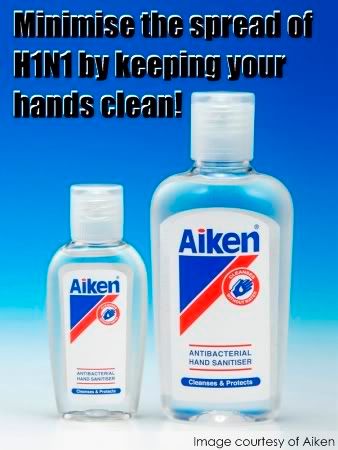 Of late there's been talk of a new mutated strain of the Influenza A H1N1 virus, and to be on the safe side I've actually gone and taken a flu jab ahead of my Bangkok trip just in case (or rather, because my mum wouldn't let me out of the house otherwise!) But jokes aside, did you know that our computer keyboards, phone receivers and desks contain even more microorganisms than the average bathroom? *horror* and these are surfaces that you routinely come in contact with multiple times daily.
Washing your hands should be the first choice to keeping your hands clean, but if you just can't get to a sink, hand sanitisers are the next best thing. Rather than toting about a huge bottle that could leak in my bag, I carry a small bottle similar to the ones Aiken is selling for RM3.90 each (50ml bottle) and refill it from a bigger bottle – makes sense and is more economical right? :) It'll be following me to Bangkok too for sure!
Choobs Birthday-Christmas Promo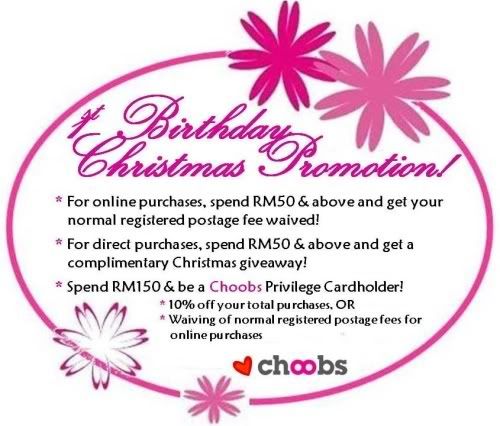 Some of you would remember my purchase from Choobs a while back and were wondering whether or not to go pick out a piece of your own. Well, there's no better time to do so with their 1st Birthday and Christmas promotion – some of their Christmas-inspired creations with angels and snowflakes have me just itching to pick out a few more items

(I already did some damage at their 1st Birthday Party a few weeks back!)
Prescriptives Custom Blend Replenishment Program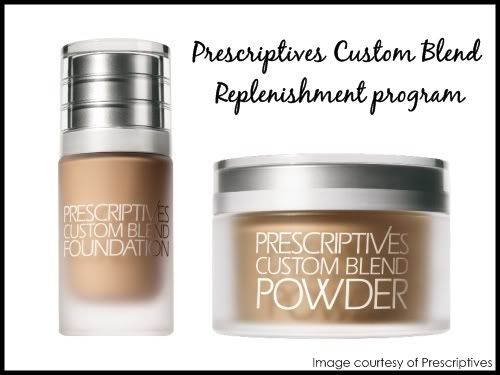 For those in the US, you'd have heard by now that the Prescriptives brand will be making its exit at the end of January. However, there is good news for the fans of Prescriptives' Custom Blend foundations and powders – you will still be able to order them online while supplies last via the Prescriptives Custom Blend Replenishment program. All you have to do is visit a Prescriptives Custom Blend counter and ask for a new Custom Blend recipe form, after which you register your recipe online and you'll be notified by email when it's available in January 2010. This is great for those that have been moaning over having to again go on the search for the perfect shade – it's not a permanent solution, but at least it'll delay your quest! :)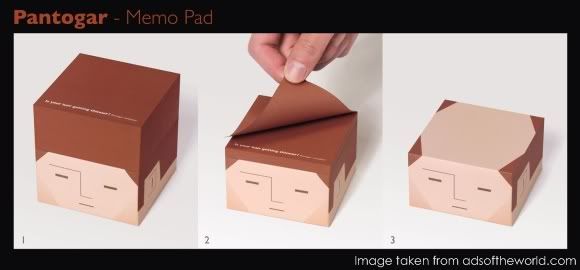 And last but not least, the funny…I came across this and thought it was hilarious – pretty creative way to promote a hair-loss solution, wouldn't you say? :D
Labels: promos, random, tips n news