Post-Christmas Sales…
Usually, Boxing Day (26th December) is the day most major departmental stores go on massive sale, but unfortunately for us Malaysians, it seems to be limited to the likes of the US, Australia and UK…sigh…regardless though, there are a couple of them happening now that should be pretty good to take advantage of.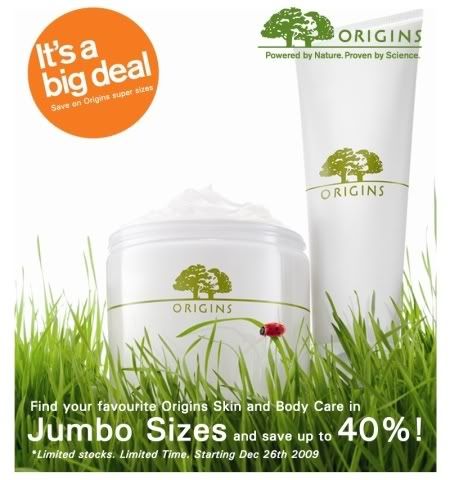 Origins is having up to 40% off their jumbo sized products – perfect if you know what you like and want to save money on stocking up.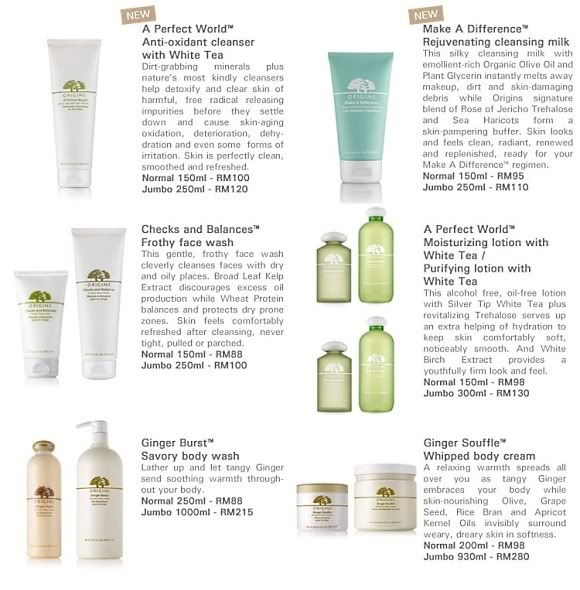 They're available while stocks last, so better hop on down quick before the stocks run out!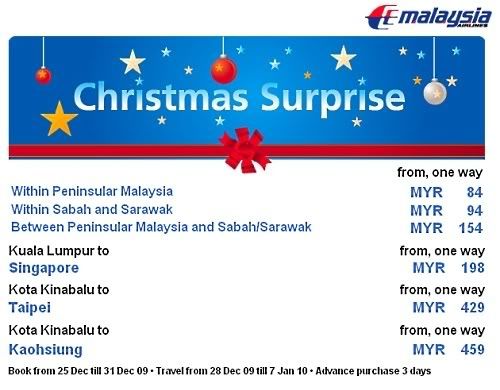 MAS is also running some year-end promotions for those wanting to get away for a last minute vacation or simply to recover from the festive season since the travel period is end December 2009 to early January 2010. Some of the deals look pretty good, so it's worth checking out. :)
As for me, I'm keeping my wallet firmly under my butt. NO more shopping for me after the damage in Bangkok!!
Labels: sales, shopping, tips n news