East Meets West at A Cut Above Christmas Soiree…
A Cut Above had their Christmas soiree at Sunway Pyramid the day before I left for Bangkok, and despite not having packed
(which wasn't too big a deal anyhow if you see the previous post! LOL!)
I dropped by with
Connie
and
Paris
…and inadvertently bumped into
Yet Mee
and
Erin
there. This time however, we had a bit more fuel added to the usual mayhem thanks to the beer supplied by Heineken…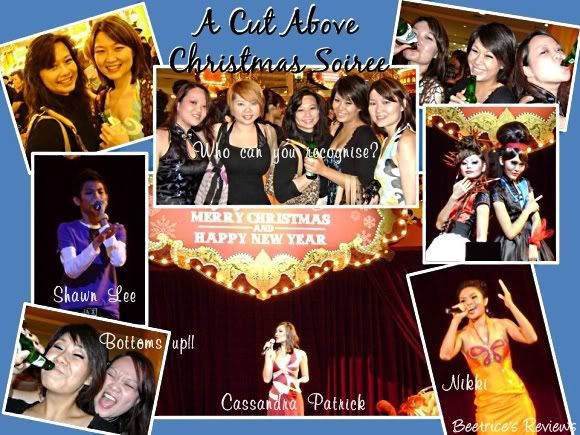 There were performances by the likes of
Nikki
(Malaysian Idol Season 1)
who did a pretty good rendition of Lady Marmalade and
Shawn Lee
who is one of the best beatbox-ers I've heard to date. Tiny dude, but huge sound!
The theme of the night was "Shanghai Moulin Rouge" which at first thought conjured up thoughts of err…Chinese concubines? (there was another word that came to mind, but I shan't mention it here!) but what transpired was actually a display of Keith Kee form-fitting cheongsams with elaborate hairdos reminiscent of the showgirl era…East meets West?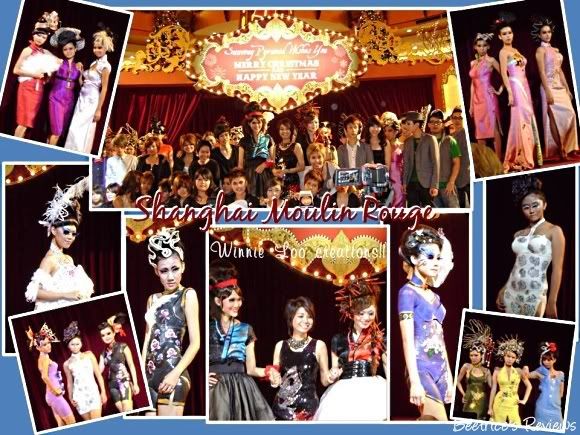 The highlight of the evening would definitely have to have been the body art cheongsams drawn by Fabien Wong. At first glance we thought the models were wearing outfits that were waaayyy too tight outlining their underwear, but on closer look the outfit was painted ON them which came across pretty cool.
Amusingly enough, the two hairstyles that I really liked turned out to be Winnie Loo's creations herself. The stylists weren't revealed prior to the finale, so no prejudice yeah?
Now that brings me to a more pressing question – what am I going to do with my hair come Christmas? I just got word my regular stylist is finally back from maternity leave, so maybe I'll let her have a go at it…LOL!