The Body Shop Limited Edition 2009 Seasonal Delights…
How's everyone's Friday going? It's a pretty good start to the weekend since I'd been feeling a little down the past couple of days, but hopefully it's gonna be a good couple of days. :) Anyway, the next range I wanted to highlight this time is the limited edition
Seasonal Delights from The Body Shop
…ooolala...or is it
"faalala"
? :D
There are three new ranges in store for the holiday season namely Merry Cranberry, Black Velvet Apricot and Nutmeg & Vanilla. I know Syen's got a thing for the Nutmeg & Vanilla, but personally I liked the Merry Cranberry range…smells yummers enough to bring on the turkey!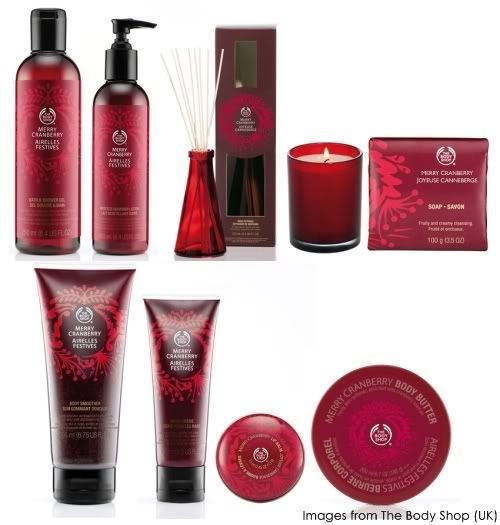 Merry Cranberry
– in shades of cranberry
(what else?)
red…can't get any more Christmassy than this! A personal favourite from this range is the lip balm – glossy, a hint of shimmer and delish!
(*psst*...I already picked one up!)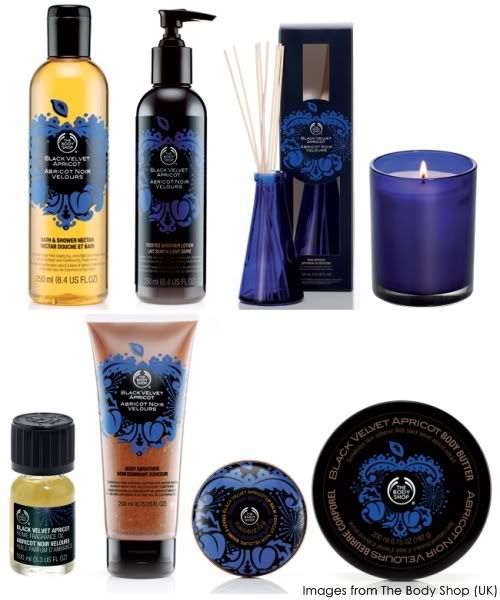 Black Velvet Apricot
– the motif on the packaging gave me a rather gothic feel, but the smell is anything but.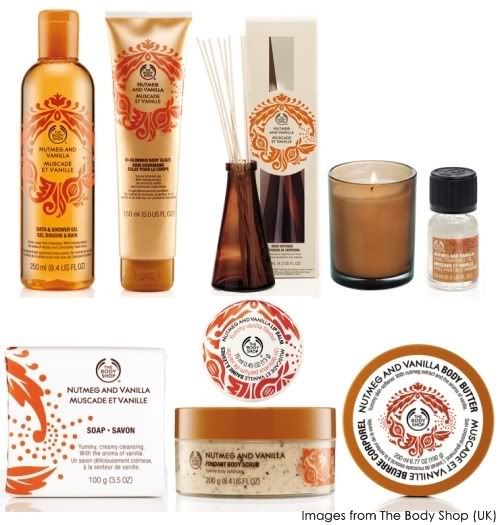 Nutmeg & Vanilla
– the sweetest smelling of the lot. I didn't particularly like the smell of this, but then again I'm not a big fan of strong vanilla in general…you may like it
(Syen definitely does!).
Coffret sets for Seasonal Delights are already available in stores, plus there are various in-store promotions going on concurrently so you may just be able to get a good deal on them. Another item you might want to check out is the two-tone large bath lily
(or pouf)
which is a dream to use. I got a red one which is sitting in my bathroom now…first thing that comes to mind when I see it is
"soo kewwt!"
(I can feel you all cringing as you read this…LOL!)
The only problem I can find with the range
(particularly with the Black Velvet Apricot and Nutmeg & Vanilla)
is that they have rather strong, distinctive scents that could potentially clash with or overpower any other fragrances…which is why I chose to go with the lipbalm and bath lily.
Have a good weekend, peeps! :D
Coming up:
Gift sets from Estee Lauder, Origins, Bobbi Brown and La Mer.
You can follow the
2009 Christmas collections lineup here
. :)