Banana Republic & Gap Sale…
For those that hold a Gardens Club Card, Banana Republic and GAP is having their year-end sales from Thursday
(10th Dec)
until next Tuesday
(15th Dec)
- and Gardens Club Card members get an additional 20% off their purchases. I'm rather tempted to go have a look, but will have to desist on account of my upcoming Bangkok trip! Just 9 more days to go…can't wait!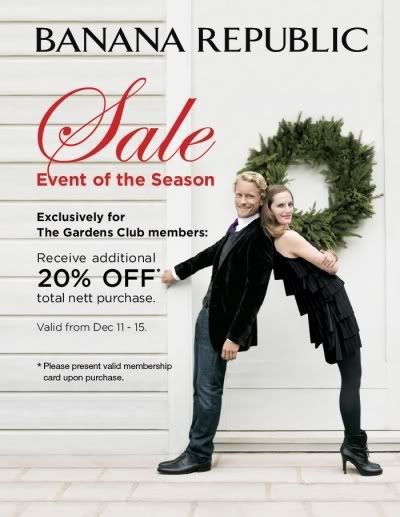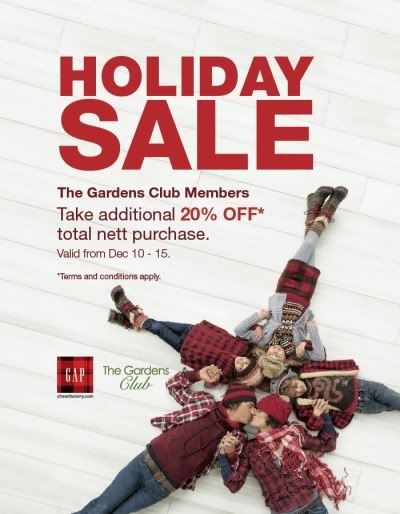 Note:
Been feeling a little humdrum the past couple of days, which probably explains the lack of actual product reviews…hopefully I'll be back in full swing by tomorrow, so stay tuned. But for now…I actually feel like following my dog to do this…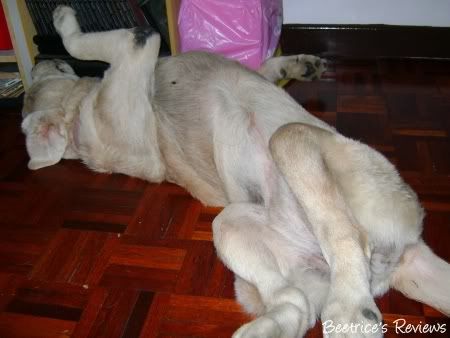 That's her sleeping, by the way…like I said, my dogs come up with the funniest things to make me laugh – I woke up one morning to see her like this and…snoring! Aih…I swear she thinks she's human!
Labels: sales