Succumbing to Lush Icon and Jordi Labanda…
Last week on my birthday, I'd made plans with Erin to meet up for dinner so that I could pass her a couple of items. Who knew this girl could be such a devil in disguise, seeing as I ended up tagging along with her to
Lush Icon
– a fashion boutique tucked away in Bangsar Village II.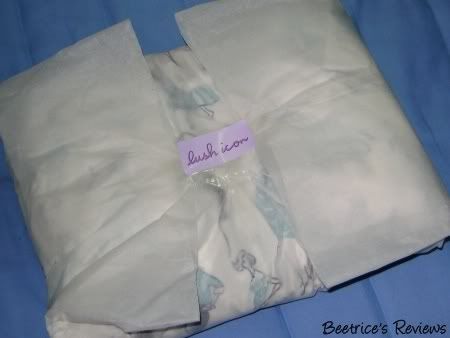 I didn't leave unscathed – what can I say, the shop was done up in purple…
*sheepish grin*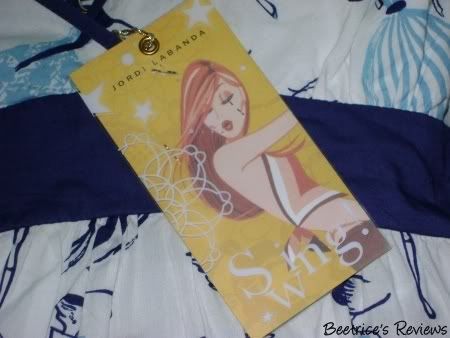 Erin had been gushing about the outlet, seeing as it carries designs by commercial illustrator Jordi Labanda. I really want to call him a Barcelonian since he's lived there almost his entire life, but as he was born in Uruguay the lines are a little blur. After catching a glimpse of the various Jordi pieces at Lush Icon, I'd have to agree that his designs translated onto clothing and bags are gorgeous.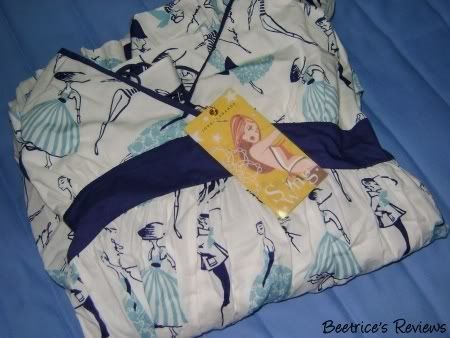 This is the
"oh damn"
purchase – a full length, empire line, cotton Jordi Labanda dress with mannequin print. There are ties at the back so you can have it either spaghetti-strap style or halter style. No pics of the entire dress though – you'll have to wait until I wear it out! :D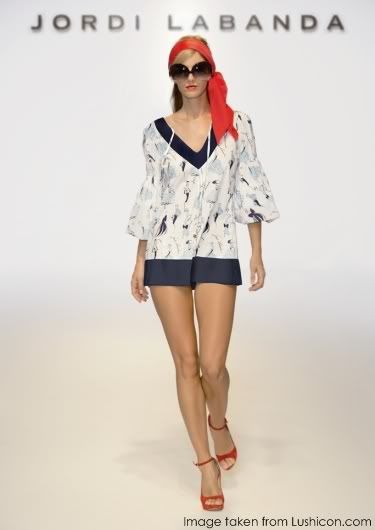 Its sister, the Jordi Labanda Mannequin Kaftan should give you an idea of the pattern…but let's face it, the long dress was simply calling my name – it was the last piece in the store, and fit
PERFECTLY
(doesn't happen very often, so when it does I tend to pay more attention to it!)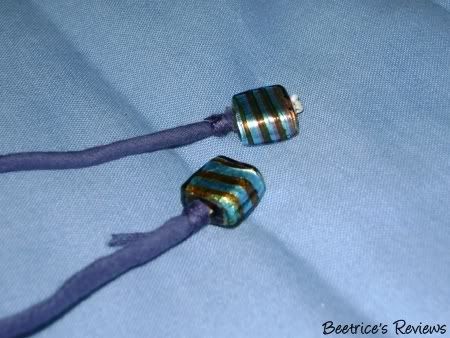 I love the beading detail at the end of the tassels…when tied, they dangle halfway down my back…teeheehee…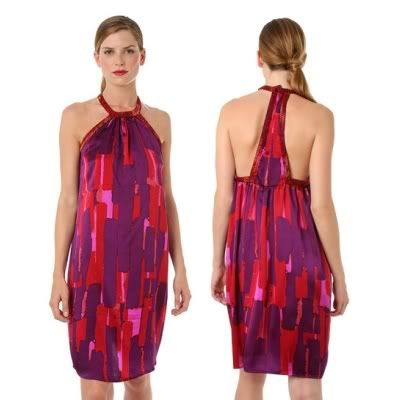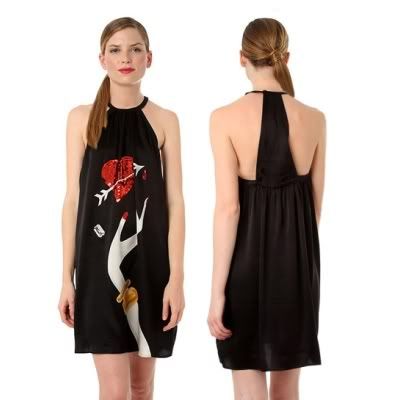 When I was looking at other outfits from Jordi Labanda, these are two of the other dresses I thought looked quite nice – unfortunately, I don't have the body dimensions of a whippet, to carry off this kind of back cut so I'll have to make the best of what I have.
Pricewise, Jordi Labanda clothing and bags are on the premium end of the scale – the dress I had my eye on had a heart-stopping RM799.00 price tag
(!!)
But no, I didn't take leave of my senses…Lush Icon was having a sale at the time, so it did work out to something more agreeable to my wallet, otherwise I'd have had to exist on bread and water for the rest of the month! :D
Lush Icon also carries some other labels like Vita and Hansel, so if you're in the area do pop in and look for the owner Rachel – adorable girl with an eye for accessorizing. I know I'll probably have to avoid BVII like the plague if I'm to have any chance of salvaging my paycheck from her clutches, but…the pieces are just too pretty to resist!
Lush Icon Boutique
1F-1B First Floor, Bangsar Village II,
No. 2, Jalan Telawi 1,
59100 Kuala Lumpur, Malaysia
Tel: 03-2282 9619