Shopping Down South and Back…
Yay…it's already Wednesday! :D Only one more day to go before the three-day weekend…and there will be quite a few of those coming up in December…
*bliss*
…last weekend was spent on a whirlwind trip down to Singapore and back just because, as well as catching up with some friends and cousins over the past couple of days – all in all time well spent!
But that's not all this is about…hehe…I managed to do a tiny bit of shopping as well as collect some birthday tokens along the way…always an added bonus!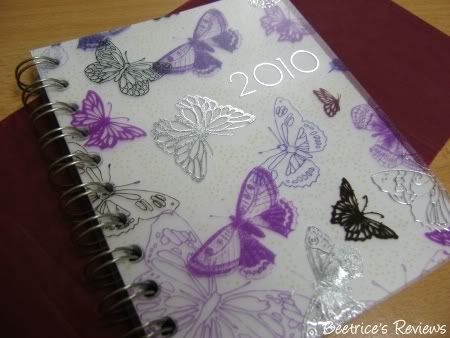 The one thing I never fail to do every Nov/Dec is pick up a
Paperchase diary
for the coming year – I found out early on that Borders never stocks them in the Malaysia outlets, and the closest place I can get them is at the Borders in Singapore. Next year should be a good one…it's purple and silver with butterflies!! How not to love it you tell me?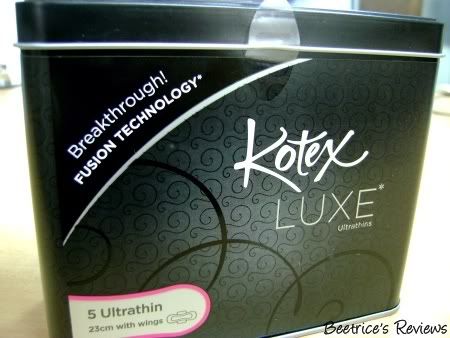 Kotex
has just launched their
Luxe range
in Singapore as well as Malaysia! Gosh, it's about time…I saw it out in Australia quite some time back already. For those who love collectibles
(or if you're just a pack rat like me!)
their limited edition packs of 5 in a cute tin is retailing for just RM3.90 in Malaysia
(SGD1.95 if you're in Singapore)
Couldn't resist picking up a tin just because it looked cute…
*whoops*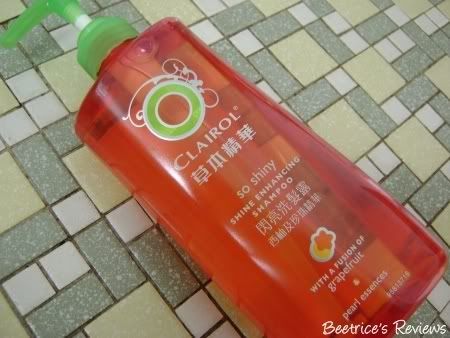 Just another bottle of shampoo…or is it? You're probably wondering why I went all the way to Singapore to buy shampoo? Well, it's not just any variant of
Clairol Herbal Essences
– it's the
So Shiny
variant infused with
(Kahani's so going to break into my house when she reads this)
GRAPEFRUIT
, and it smells absolutely divine! This huge 750ml bottle cost me SGD10.50, which is pretty decent. It's not openly available either – from what I can tell on the label, it's a variant that's only available in China…which probably explains why I only found it at this shop in Chinatown…score! :D
I also bought the December issue of STYLE magazine in Singapore, which came with a free passport cover – I picked out one in bright cherry red
(there was also silver and bronze available)
but before you ask, I only have one passport, hence only bought one copy…not as mad as to buy three copies of the magazine just to collect all three colours…LOL!
On a more recent note, I also happened to swing by 1 Utama yesterday to have dinner with my cousin. Since she was running late, I decided to wander around Jusco
(they're currently having their members day)
and collected a couple of belated birthday perks too!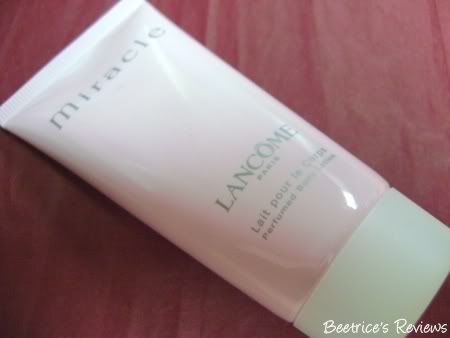 Earlier this month, Lancome sent me a SMS for my birthday, telling me there was a small gift waiting for me at the Jusco BU Lancome counter – it turned out to be a 30ml tube of Miracle body lotion. Not too bad, at least it can go into my bag for my next trip. :D And I just so happened to bump into
Xi
n
while at the Lancome counter too! LOL…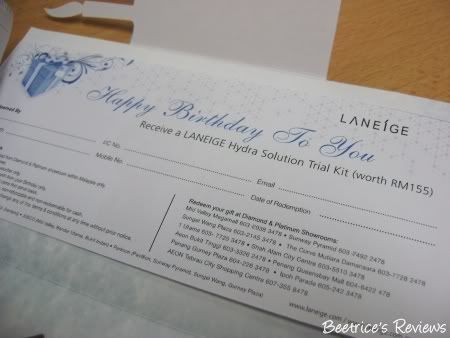 Diamond & Platinum
also sent a birthday card late last month, together with a voucher to collect a Laniege trial kit worth RM155
(given out to members – LOL don't ask how much jewelry I buy!)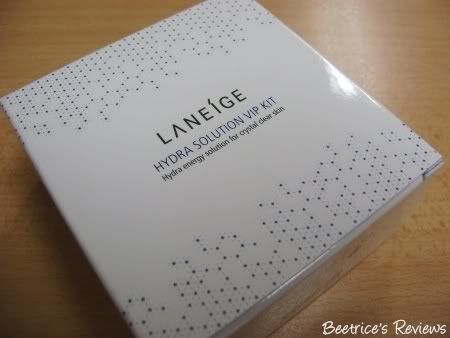 Finally collected it – it's a Laniege Hydra Solution Trial kit, but a rather tiny one at that! Can't imagine this tiny thing is worth RM155…hmmm…but hey, trial sizes are good especially since I'm headed to Bangkok next month…
*grins*
Also managed to pick up a pair of peep-toe black heels which were 20% off at Vincci
(every store in 1 Utama was just riding on the coattails of the Jusco sale)
so I managed to satisfy my shopping urges and went home with quite a few items without actually spending too much. :D
Labels: promos, sales, shopping, tips n news