Lancome Holiday Colour Collection 2009 – La Nuit L'Absolu Rouge...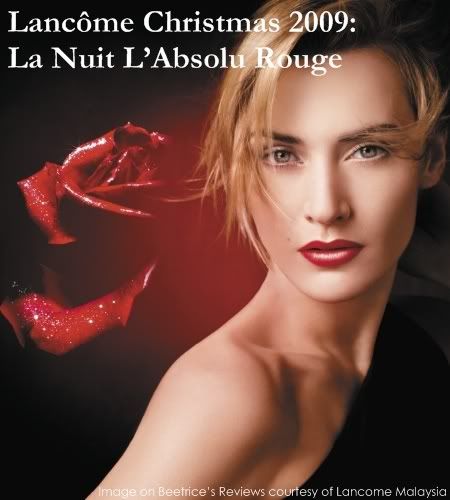 Lancome has just released its Holiday Colour Collection 2009 which is focused on two star shades – plum and brown, perfect for any Christmas and New Year's parties. The goal is to look elegant, yet with a hint of mystery...seeing as how there's always an undercurrent of romance during this season, perhaps this was the inspiration for the collection this time around.
Sparkling Cherub
(RM150)
– Features champagne and bronze shades together with a hint of pink to bring a bit of glow to cheeks for a subtle glow.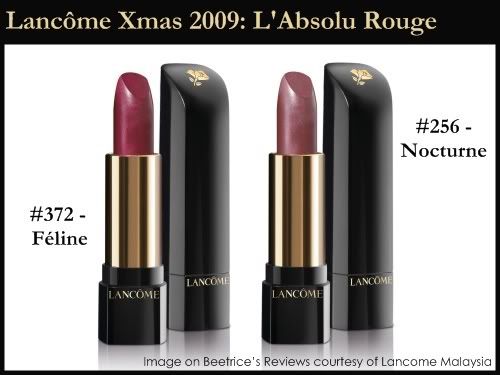 L'Absolu Rouge
(RM75)
– with Lancome's Pro-Xylane™ star formula to replenish lips, there are two creamy shades with SPF12. Nocturne is a nude beige with a hint of plum, while Feline is a rich plum shade.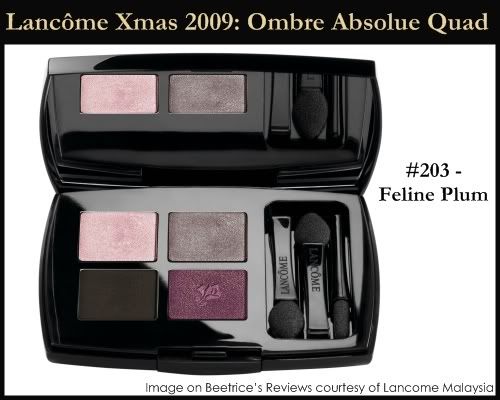 Ombre Absolue Quad
(RM140)
– Good for smoky eye looks, this quartet contains a shimmery nude, two grey-taupe hues and a deep plum shade...I have to admit, I'm liking this one quite a bit! :D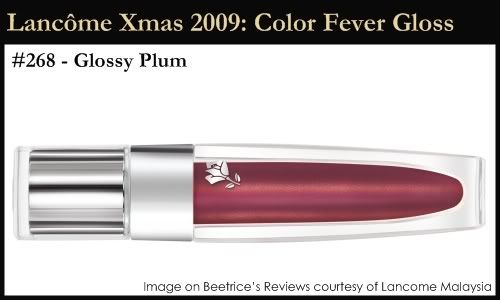 Color Fever Gloss
(RM75)
– The latest shade in this range is a dazzling plum-red...perfect for that pout under the mistletoe maybe?
*wink*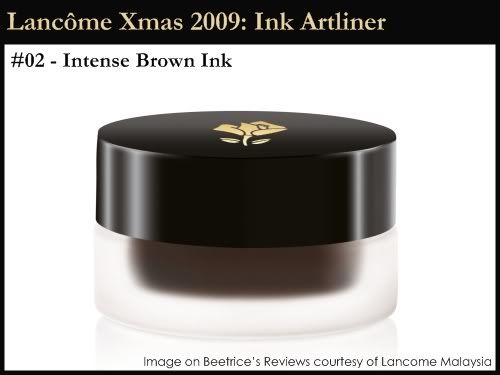 Ink Artliner
(RM120)
– There are two new colours for this which is an iridescent black as well as brown
(shown above)
Personal Thoughts
:
It would seem that the trend now is to have a patterned design on blusher/highlighter compacts – not new, but certainly seen more often in recent collections compared to previous times. I guess someone decided to capitalise on the
"OMG-it's-so-cute-I-have-to-have-it!"
group
(yours truly included!)
because the Lancôme Sparkling Cherub is just adorable.
That, plus the fact that this latest collection has an underlying purple/ plum shade running all through it is enough to do my head in...while I will draw the line at wearing plum lipstick, I'm not above going for the Color Fever Gloss – perhaps layered over a nice dusky rose liner...hmm...
Any thoughts on the latest Lancome collection, or have you tried it lately? Hit me up, ladies! :)
Coming up:
Gift sets from Clarins, Estee Lauder, L'Occitane, Rene Furturer, Origins and Shu Uemura.
You can follow the
2009 Christmas collections lineup here
. :)
Labels: collections, makeup, xmas