Clinique Vitamin C Lip Smoothie Antioxidant Lip Colour...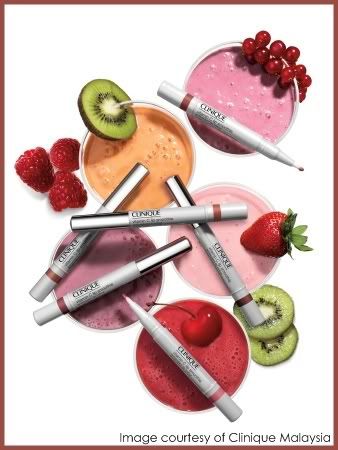 When
Erin
raved about the Clinique Lip Smoothie a few weeks back, it so happened that I'd gotten a tube to try at almost the same time – talk about perfect timing. I was going out for brunch with the girls so what better reason to crack it open and give it a good run? :D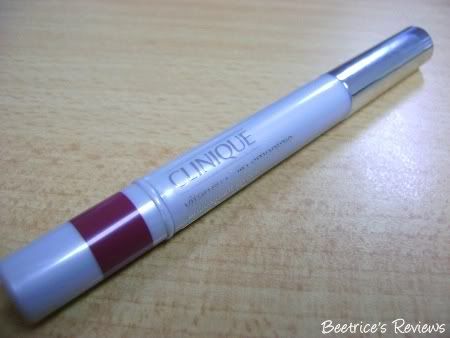 Description:
Clinique Vitamin C Lip Smoothie Antioxidant Lip Colour is a non-sticky, highly moisturizing formula, that provides stay-true colour, buildable coverage and complete comfort, leaving lips soft and smooth. The convenient, portable flow-through brush applicator delivers just the right amount of colour to accessorize the perfect pout. During the first application, start with three to 12 full turns of the base to dispense the product. After first use, slowly click until the product appears and apply as desired. Available in six juicy shades ranging from opaque to shimmery: Raisin the Bar, MangO-thon, Pink Me Up, Berry Boost, Goodness Grapecious, and Peach Powder.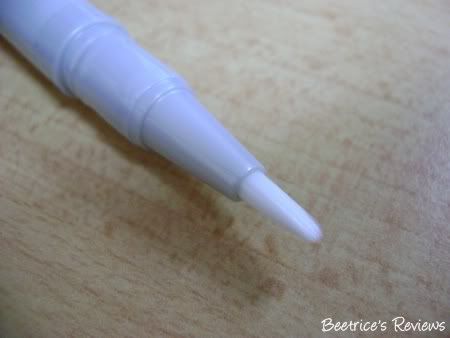 The Verdict:
The claims that the Lip Smoothie makes is quite remarkable – with Vitamin C, Acai Berry and Pomegranate as antioxidants as well as Shea Butter and Theobroma Grandiflorum Seed Butter, you can imagine that's quite a potent combination of ingredients…but how well is it going to hold up?
Lips are more vulnerable to lines and wrinkles as they have no oil glands, plus did you realise just how much you abuse your lips? Lick, bite, purse, pout…not to mention all the food you eat! :S When I tried the Lip Smoothie, I liked that the consistency was just right – not too goopy or runny and looked pretty darn good on my lips too. :D The colour I got was Goodness Grapecious, which looked rather dark in the tube and outside band, but went on to give me a light sheen of colour which I liked.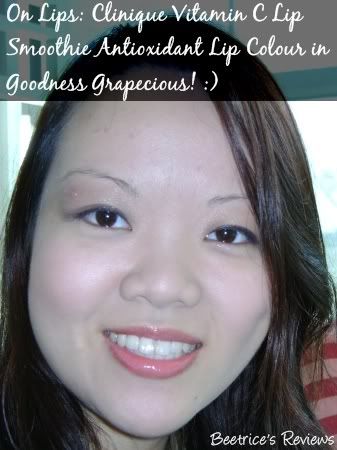 Not bad right? The gloss is nothing to be sniffed at either…holds its own for a couple of hours before it starts wearing off, but still leaves your lips nicely plumped afterwards. Plus the fact that it's in a click-pen makes it easy to tote around in my bag – and 5 clicks is just right to cover my lips…mmm…
*smacks lips*
There are a couple of areas I have to point out though – I know I'm supposed to click until the first bit of lip smoothie comes out from the brush, but by golly, I spent a
REALLY
long time twisting away just to get to the first bit. I was sitting in the car with Connie twisting the base of the click-pen for a good 2 minutes before the lip smoothie made an appearance in the brush…quite a workout, that one. The other area is that the barrel is not see-through, so there's really no way to tell how much more is left of the product. I can't say too much about this since Clinique typically doesn't do the see-through design, but that's just my two cents worth. Other than that, hey, I'm pretty happy with the Lip Smoothie…anyone wanna test out my smoothie-d lips?
*wink*
Clinique Vitamin C Lip Smoothie Antioxidant Lip Colour comes in six shades and retails at RM66 each. Available at all Clinique counters nationwide.
Rating: 4 / 5
Value: $$
Labels: lipcare