The Body Shop Love Etc…™ Love Truck!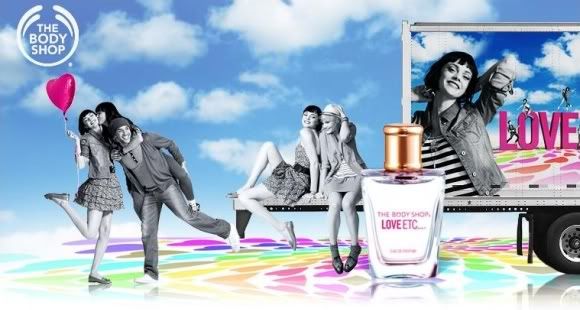 So, who's tried the new Body Shop fragrance,
Love Etc…™
out? :D Those who like vanilla should be having a field day with it. There's also a cool contest running on their
Facebook page
until 21st November, so do check it out or better yet, join in the fun!
However, if you'd like to see the fragrance up close instead of on a screen, you're in luck – from 7th to 21st November, The Body Shop will be touring
13 hot spots in Klang Valley
…in a LOVE TRUCK! LOL!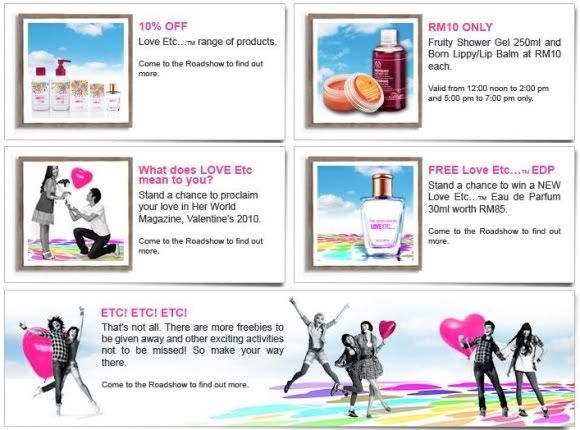 There are plenty of promotions to be enjoyed at each of the hot spots including discounts on the Love Etc…™ range of products, special prices for some bath and beauty products as well as fun games and activities for prizes.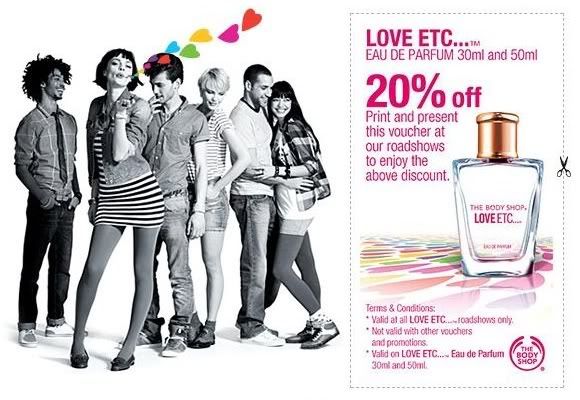 Of course, if you love the fragrance or think you'll love it, just print the voucher above to be entitled to 20% off the 30ml and 50ml bottles
(you only get 10% discount without the voucher)
First up this weekend will be Sunway Pyramid and 1 Utama on Saturday and Sunday respectively. I've got my day pretty full for Saturday, but am definitely going to be popping by 1 Utama on Sunday. If you're there and you happen to see me, gimme a wave k? :D Enjoy the weekend!