Biotherm Wrapping Delights for Christmas 09...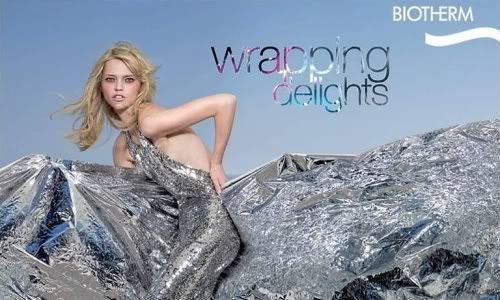 Hi hi! How's everyone's Friday going so far? Yup, it may be Friday the 13th, but nevertheless still just a hop, skip and jump to the weekend! :D Next up on the Christmas/ Holiday collections is Biotherm with their Wrapping Delights – sneaky too, they're making me want to buy the skincare set BEFORE Christmas just so the effects will be apparent by then! LOL…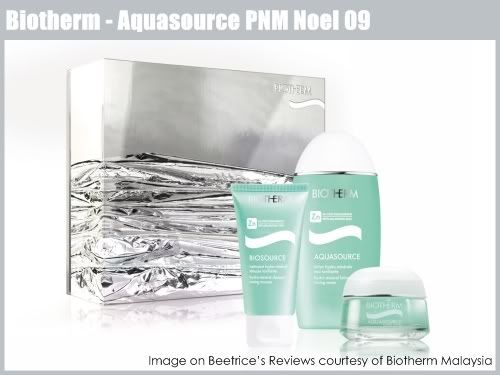 Aquasource PNM Noel
(RM200)
– Aquasource Gel Pot, Aquasource Lotion and Biosource Gelee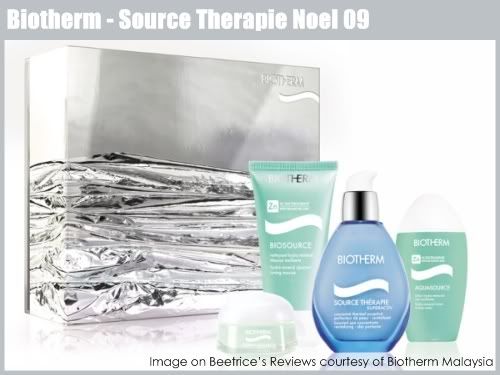 Source Therapie Noel
(RM285)
– Source Therapie, Bioosource Gelee, Aquasource Lotion and Aquasource Pot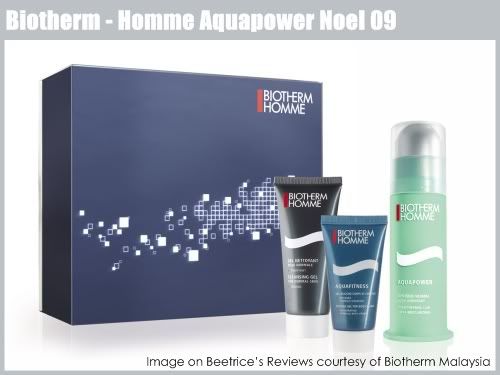 Homme Aquapower Noel
(RM155)
– Gel Nettoyant, Aquafitness and Aquapower
There are also several other sets available if you'd prefer something else:
Aquasource PS Noel
(RM200)
– Aquasource Crème Pot, Aquasource Lotion, Bioosource PS Mousse
High Recharge Noel
(RM190)
– High Recharge, Gel Nettoyant and Aquafitness
Homme Age Fitness Noel
(RM200)
– Age Fitness, Gel Nettoyant and Age Fitness Nuit Homme
The Biotherm Christmas Sets will be available at counters nationwide from November 2009.
Which one do you like? :D I personally like the look of the Aquasource PNM set, but then again I'm a real sucker for pretty packaging (!!) That would probably explain my serious droolage over all the lovely festive sets and collections I've seen so far, and some of the collections coming up are seriously gorgeous! Stay tuned for more info, and have a fabulous weekend! :D
Coming up:
Gift sets from Clarins, Lancome and Estee Lauder.
You can follow the
2009 Christmas collections lineup here
. :)