Weekend Wheels and Deals…
Another week has gone by…and just like that, October is almost over! :O Gosh, where are the days going to? That aside though, here are this week's Wheels and Deals for those of you wandering around town this weekend… :D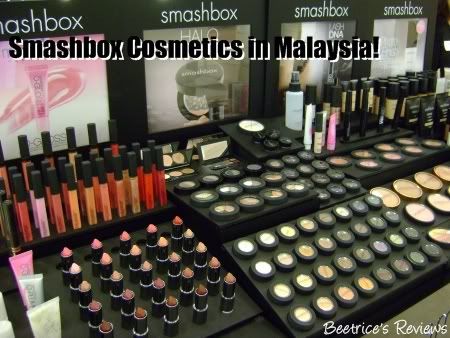 Smashbox Cosmetics
has reached Malaysia – there is now a counter at Parkson Pavilion which is quite large and is quite well stocked. I haven't tried any of their products yet, but I hear their primer is supposed to be pretty good. :)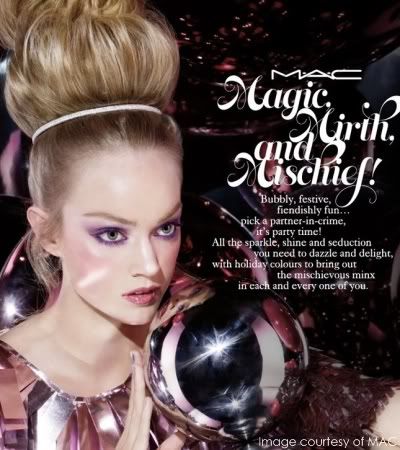 MAC
has launched its Holiday Collection for 2009 titled
'Magic, Mirth and Mischief'
– one of the earliest I've seen so far. Has anyone tried out this collection yet, and if you have what are your thoughts? Share share! :D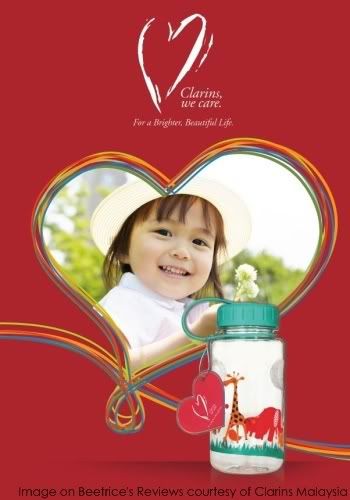 Clarins
will be running their
"We Care"
CSR campaign from 1 November to 31 December 2009 with two main objectives of preserving the environment and helping less fortunate children. To do this, Clarins has created the Clarins We Care 2009 microsite
(www.clarinswecare.com.my)
where you can make a green pledge on how and what you would do to help save the rainforest. There is also an added bonus to this – t
he best 20 pledges submitted will each receive a RM100 Clarins hamper
.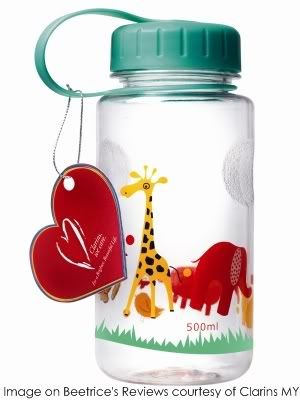 Clarins has also created special water tumblers with a nature motif to promote the importance of the 3Rs (Reduce, Reuse, Recycle). The proceeds from the sale of these tumblers will be channeled towards helping
four children's charities
in Malaysia, namely Agathians Shelter (PJ), Persatuan Anak-anak Yatim & Ibu Tunggal Kg Medan (PJ), Rumah Kebajikan Kanak-Kanak Rhema (Seremban) and Vinashini Home (Seremban). These tumblers will be sold at
RM12 each
and will be available at all Clarins counters from 1 November until 31 December.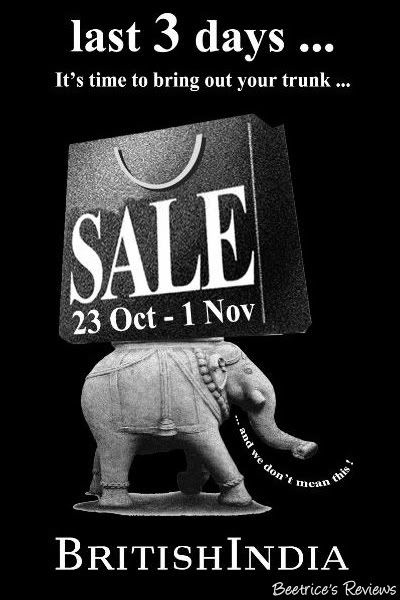 British India's
Sale will be ending this weekend. I've noticed that there are usually additional discounts towards the end of these sales to clear as much stock as possible, so it may be worth going to check it out.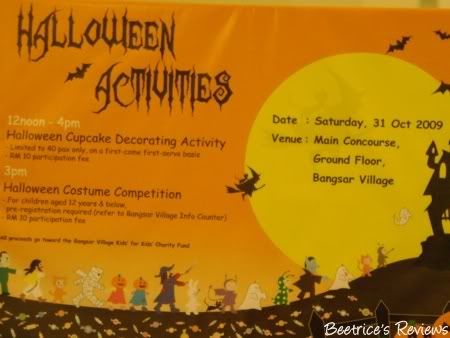 Halloween is upon us, and
Bangsar Village
has some cool activities planned including a Halloween costume competition as well as cupcake decorating – sounds like fun, no?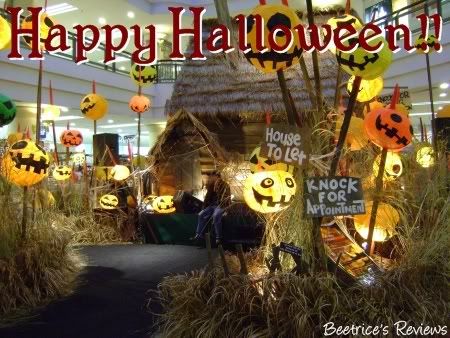 This pic was taken at
1 Utama
's new wing area – you can pick up Halloween candy at discounted prices, as well as check out the little stalls set up in the area…and if all else fails, it's worth going there just to take a pic with the haunted display house
(it's very nicely done!)
And that's it for this round up! I leave you with a picture taken at a Shu Uemura event a few days back – who do you recognize? :D Couldn't resist posting this up since it was taken
"camwhore"
style
(not easy fitting five people into the pic, I can tell you - my arm's not that long!)
Have a lovely weekend, and Happy Halloween!!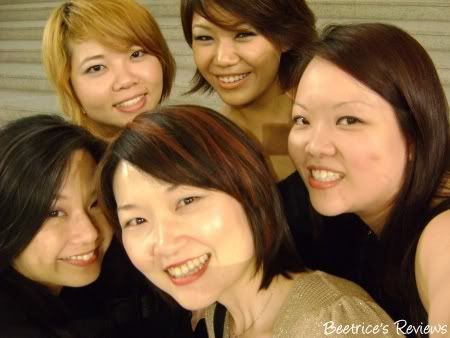 Labels: sales, tips n news