This just in! IDI-Italy 1858™…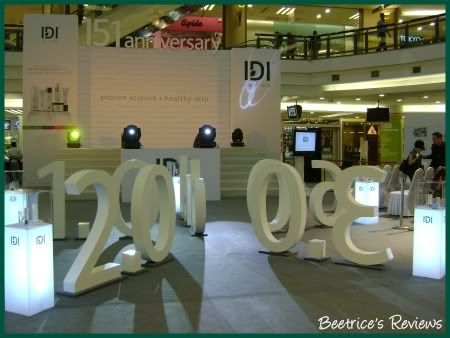 Did any of you drop by 1 Utama last weekend? If you had been wandering around the lower ground area of the new wing, you would have seen this display area above for new brand
IDI-Italy 1858™
.
IDI-Italy 1858™ is a cosmoceutical brand that has just been launched in Malaysia
(and the world, so I was told)
and since their HQ is right here in KL, we're the first to see the unveiling of these new products. And before you go down the road of
"Malaysian-made?",
everything is researched, created and manufactured in Italy
(hence the brand's name).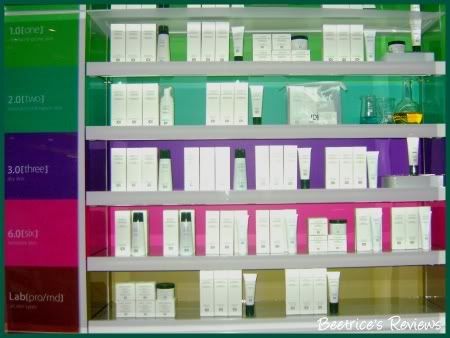 There is an extensive range available to cleanse, correct, care and treat most skin problems and gripes. To make it easier, IDI-Italy 1858™ divided their products into five different series:
1.0 [one] series –
cleanses and controls acne-prone skin
2.0 [two] series –
enriched with essential derma-nutrients for healthy glowing skin
3.0 [three] series –
revitalizes dull and sagging skin
6.0 [six] series –
cares for sensitive skin and alleviates itchiness, redness and peeling
Lab [pro/md] series –
indulges skin with the best in [derma-nutrition]™ and is designed to work with any of the IDI-Italy 1858™ series above
The prices for
IDI-Italy 1858™
products range from RM84.90 to RM228 and are now available at selected Guardian pharmacies.
Labels: skincare, tips n news