Sweet Contemplation Accessories is up!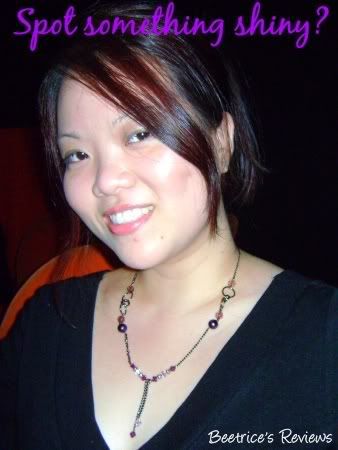 When I was attending the Maybelline Simply Fabulous Grand Finale on Wednesday
(separate post on that coming up!),
I was looking for some 'bling' to wear and remembered that I'd gotten something from cousin
Tine
earlier this year. Since it was right up my alley and matched my skirt, shoes AND purse, this was such an easy choice!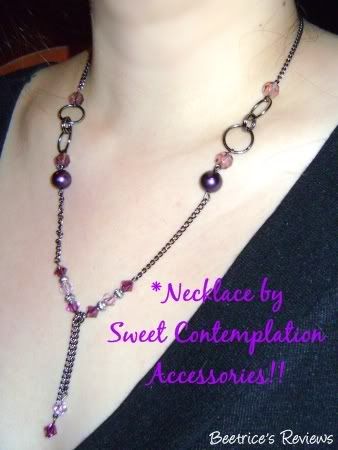 Pretty isn't it?
(I'm of course referring to the necklace, although if you're looking at the model then I thank you very much! :D)
This lady has a talent for almost everything she's ever tried – really, I'm serious. Having grown up in her shadow, her discovering a talent for jewelry-making isn't surprising…just a surprise that it took so long to discover!
(this time, nepotism be damned…full endorsement here! :D )
The good news is, if you were wondering how you can get your hands on some of these lovely creations, she's finally bitten the bullet and opened her own business selling her gorgeous creations, each one painstakingly made by hand. I'm of course referring to –
Sweet Contemplation Accessories!
*clap clap*
Pop on over to the site to have a look, and I'm sure you'll be just as smitten as I am by the designs – just check out the sample below…
*drool*
In conjunction with the launch of this site, Tine's also generously hosting a
giveaway
on her beauty site, Beautyholics Anonymous so if you want to score yourself a piece of this lovely jewelry, jump on over for the details!
This is a lovely cap to my weekend – good luck girl, and will see you real soon!! Congratulations again!!
*hugz*
Labels: giveaway, jewelry, promos, shopping, tips n news