Singapore Haul (well, sort of!)…
My recent hop down to Singapore wasn't supposed to be a shopping trip, but I still managed to pick up a few items while I was there…
*whoops!*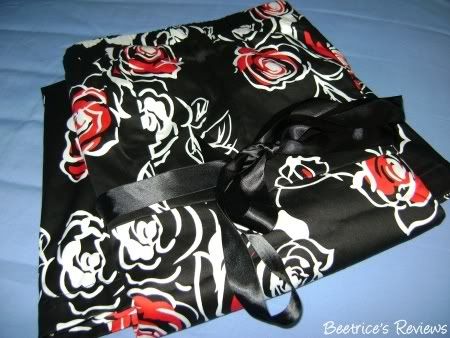 This was actually bought on Friday morning before I caught the bus to Singapore – Metrojaya was having its 33rd Birthday sales, and this lovely Diane Caroll strapless dress was on sale! I'd been eyeing it for a while, but couldn't bring myself to get it with the gasp-inducing RM465 price tag…but this time, I paid a
grand total of RM39
(70% off and deducting my RM100 Metrojaya card vouchers)
Don't you just LOVE bargains like this??
Anyway, here's on to the rest of the actual Singapore haul…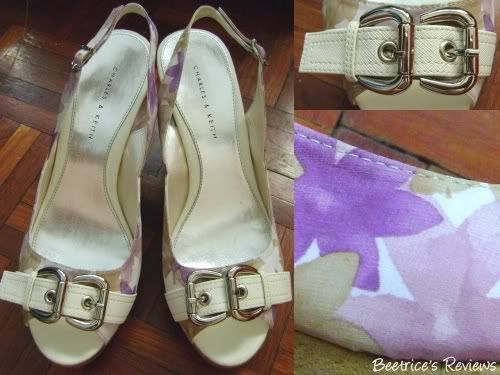 Charles & Keith pastel and purple peep-toe wedges…another bargain at 30% off
(I think it ended up just under SGD40)
. I always end up buying from the Charles & Keith stores in Singapore, and never the ones in Malaysia, simply because somehow the styles at the Malaysian outlets don't appeal to me at all, plus their sales are…err…a bit pathetic to say the least. Better yet, these were very kindly sponsored by
*ahem*
someone, so that's even better!
*wink*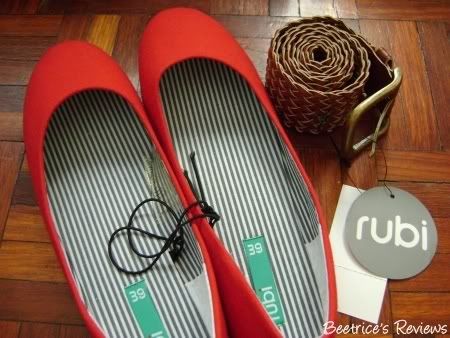 Rubi
is a sister brand of Cotton On, which is clearly seen in their minimalist approach to apparel and now shoes and accessories. The bright red flats were SGD14.90 while the belt was SGD10 – not bad, especially since I had been looking for a similar belt
(those I'd tried previously had been too chunky, or didn't fit!

*sigh*

…diet time!)
As for the red flats, what can I say? I wanted a splash of colour! :D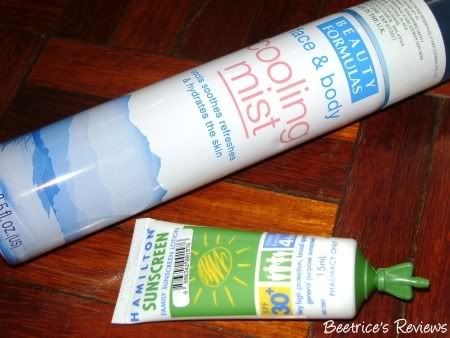 Watsons in Singapore was having a special deal where a whole bunch of their items were going at SGD1.95 each, together with a Buy 10 Get 1 Free promotion. I obviously didn't hit the 10 item mark, but the Cooling Mist and Hamilton trial size sunscreen caught my eye. Has anyone else tried this before?
Last but not least, I was contacted by a rep from ME! Bath and Montagne Jeunesse last week who offered to send me some of their products. Since I was going to be in Singapore last weekend anyway, I decided to pick up the items from her instead of having her ship it to me. It turned out to be a good thing, since when I met her she passed me a rather heavy bag!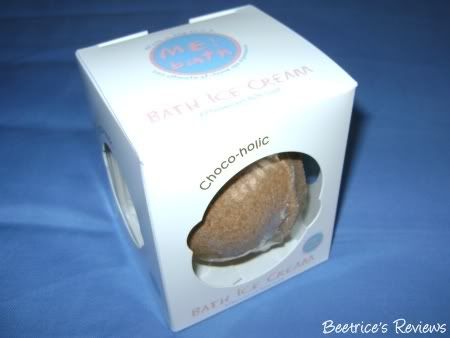 ME! Bath Choco-holic Bath Ice Cream – smells absolutely delish! Can't wait to try this out… :D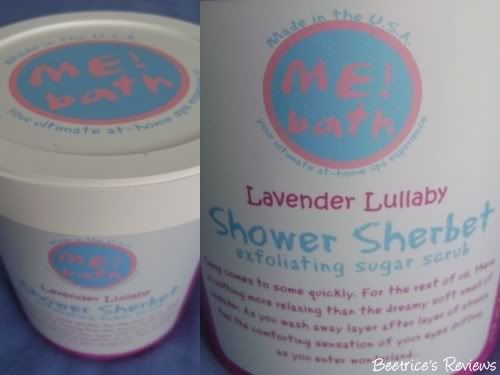 ME! Bath Shower Sherbet in Lavender Lullaby – her choice of products was rather spot on…now how did she know I had a weakness for chocolate and purple?
(this one was seriously heavy though – one tub weighs almost half a kilo!)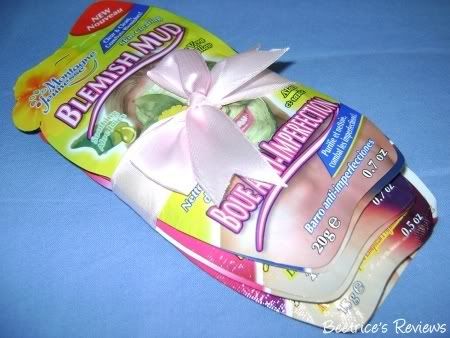 The stack of Montagne Jeunesse masques were nicely tied up with pink ribbon
(for BCA!)
and placed in a candy-motif box – very cute! Thanks for the products babe, appreciate it lots! :D
Not bad for just 48 hours in Singapore eh? LOL!