Random Ramblings…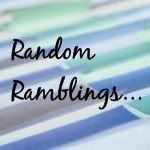 How was everyone's weekend? I know it's a bit late, but things were a bit crazy over the weekend… :O If you were wondering, no, I wasn't in Singapore for the Nuffnang awards, but there was plenty to do in KL!

(I can't complain my life is boring, that's for sure)

.This next installment of Random Ramblings covers some "happened to see" things from my recent Singapore trip, another nail accident, initiatives from Bangsar Village for BCA as well as an update on Stage's BOGOF promotion. Read on for the details…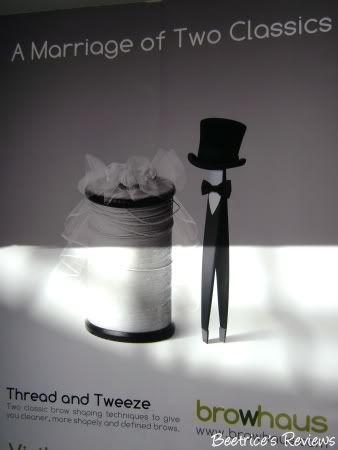 I think the local ad agencies need to become more creative – just look at the kind of ads Singapore has! This one is a promotional poster for

Browhaus

…cute or not you tell me?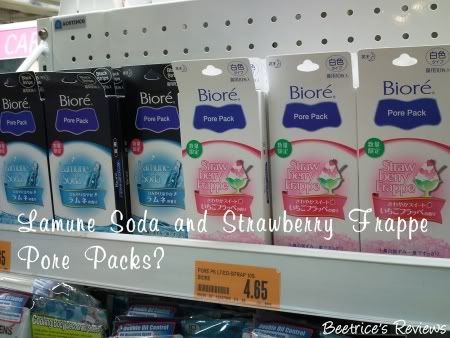 And as if it wasn't enough to have the normal, black and men's pore packs,

Biore

has now come up with Lamune Soda and Strawberry Frappe variants of their pore packs. Don't ask me what they're like though, since I didn't get any – and at

SGD$4.65

each (approx. RM11+), it's definitely more expensive than the usual variants.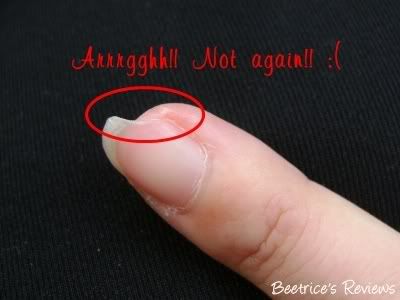 I am seriously going to have to get a nail strengthener, or go for a manicure, or wear gloves all the time from now on! A couple of days ago my nail just decided to shear off from the side – thank goodness this time it was above the nail bed and didn't cut in, just broke off in one piece…

ARRGHH!!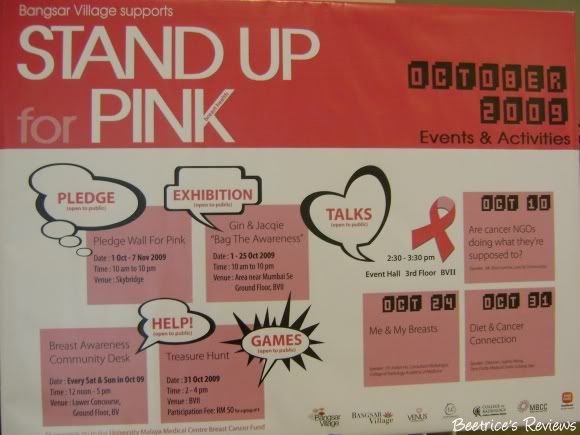 While I was at

Bangsar Village

on Saturday for Paris' birthday surprise

(more on that later! LOL!)

I was looking at some of the initiatives they were having for Breast Cancer Awareness month – I'm not too sure how I want to see this, since a part of the proceeds go to the Breast Cancer Welfare Society…but only a part? Where does the rest go? And why sell things like folders and manicure sets?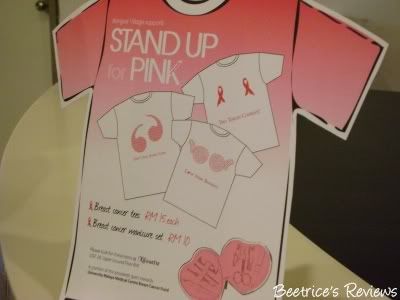 Breast Cancer tees (RM15 each) and Breast Cancer Manicure Set (RM10)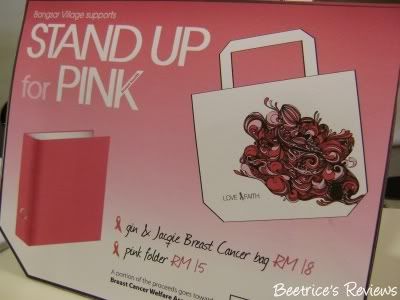 Gin & Jacquie Breast Cancer bag (RM18) and Pink folder (RM15)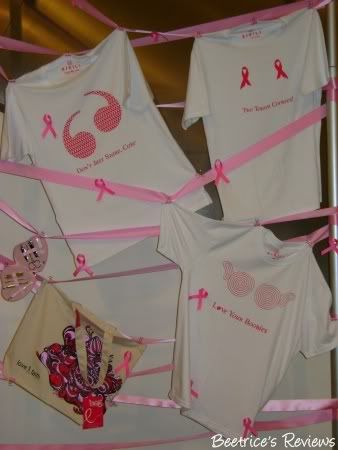 They had the items on display at the information counter, and admittedly they're not half bad – still, I don't think I'll be forking over RM15 for a pink folder anytime soon.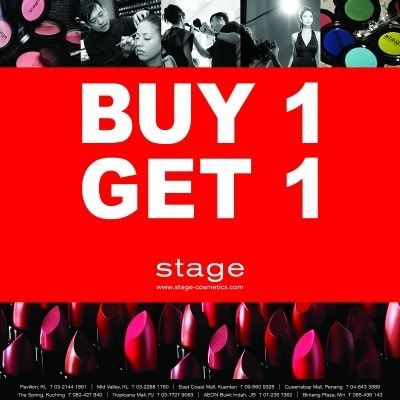 Further to the

Stage Cosmetics Buy One Get One Free (BOGOF) deal

I mentioned over the weekend, I was in Tropicana City Mall and popped by to have a look.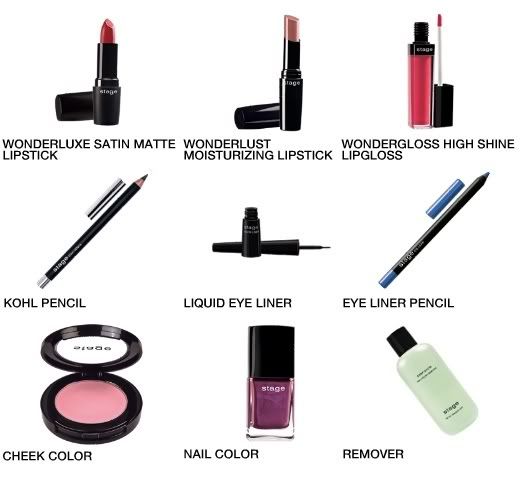 The BOGOF sale extends to all the items shown above - Wonderluxe Satin Matte Lipstick, Wonderlust Moisturising Lipstick, Wondergloss High Shine Lipgloss, Eye Liner Pencil, Kohl Pencil, Liquid Eye Liner, Cheek Colour, Nail Colour and Nail Polish Remover.

Promotion runs until 1st November 2009.

As for me, I'll be headed back to Stage tomorrow with a couple of friends

(hey, sharing is more fun!)

to pick up a couple of items…heehee…
Labels: random, tips n news