ME! Bath & Montagne Jeunesse for Breast Cancer Awareness Month 2009…

The last installment of products in support of Breast Cancer Awareness
(BCA)
month were mostly available in the US only, but this time around, Malaysian and Singaporean readers will be happy to know
ME! Bath
and
Montagne Jeunesse
are also joining the pink rally – and they're available for your support too!
ME! Bath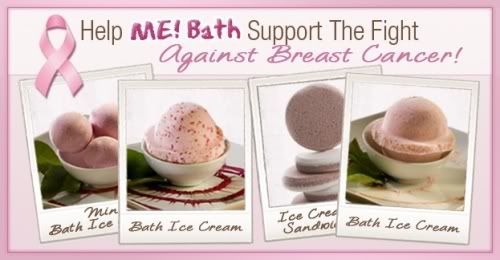 For the entire month of October, ME! Bath is donating
10% of all proceeds from ALL of its pink ME! Bath products
to help raise funds to support the fight against breast cancer. This includes their Gotta Have It Pomegranate Bath Ice Cream, Lychee Blossom Bath Ice Cream, Strawberry Bath Ice Cream, Sweet Peppermint Bath Ice Cream, Valley of the Roses Bath Ice Cream and Ice Cream Sandwich Pumice Stone, which look and smell good enough to eat! :D
ME! Bath is available in Singapore exclusively at Sephora outlets.
Montagne Jeunesse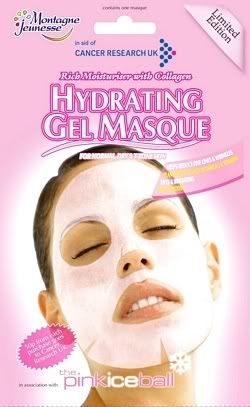 Montagne Jeunesse has 100,000 of a
Limited Edition Hydrating Gel Masque
(RRP £2.99) towards raising £50,000 for Cancer Research UK – 50p from every sale will be donated to this charity. The company also sponsored the recent Masked Pink Ice Ball in aid of Cancer Research UK which took place at the Waldorf Hilton Hotel in London.
The Montagne Jeunesse masques are available in both Malaysia and Singapore at Watsons outlets and other major personal care stores.
Has anyone tried these products, and what did you think of it? Personally, I had a whiff of the ME! Bath products while I was in Singapore and hoo boy, if they didn't have the warning labels on them, I'd have eaten it already
(yes, they smell that good!)
Brightly coloured products are always eye-catching, so go have a gander and let me know your thoughts! :D
Labels: bodycare, breast cancer awareness, masks