Kiehl's 'Save Our Rare Earth' Campaign & New BSC Outlet…
What is up with Mother Nature? In the span of a few short weeks we've had two earthquakes
(in Samoa and Indonesia)
and a typhoon in the Philippines. Some may say this is Earth's way of calling for help, but whatever the reason, it's clear that we all have to start playing our part in helping to preserve this planet we call home
(if you're not doing so already!)
With all this, it seems rather apt that Kiehl's recently launched their
'Save Our Rare Earth'
campaign in conjunction with the launch of their Rare Earth Power Minimising Treatments and announced their collaboration with Yayasan Anak Warisan Alam (YAWA) at Bangsar Shopping Center.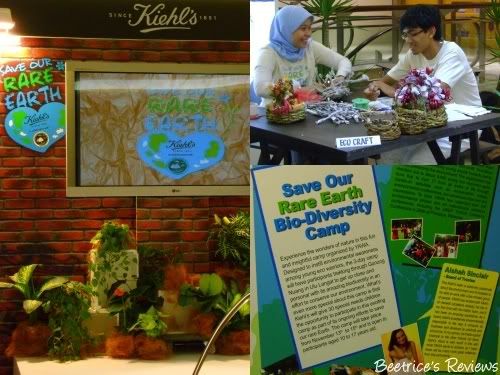 There were some interesting activities displayed at the event which included displays of camping equipment as well as an Eco Craft booth where people were weaving baskets out of newspaper
(

Side Note:

Did you know there are actually handbags that are made out of recycled paper? My mum has two of them…pretty sturdy stuff, and quite stylish too!)
However, the main event was the announcement of the
'Save Our Rare Earth Biodiversity Camp'
which will be taking place from 1
3-15 November in Ulu Langat

(Selangor)

.
The camp can accommodate 80 participants which will include 30 underprivileged children sponsored by Kiehl's in a bid to promote awareness, a deeper understanding and responsibility towards the environment.
This is Kiehl's second collaboration with YAWA – if you remember, I wrote about the
"Preserve our Playground"

initiative
back in May, where 100% of the proceeds from limited edition tote bags were channelled to YAWA.
One of the members on the YAWA Board of Trustees is none other than Aishah Sinclair, which came as a surprise to me since I remember being in a junior environmental group with her back in my pre-teen years. After reading a bit more into YAWA, it turns out that the Junior Environmental Group of Malaysia
(JEGOM)
that I'd joined back then was none other than YAWA itself!
(They changed the name when they registered it as a foundation)
*shock*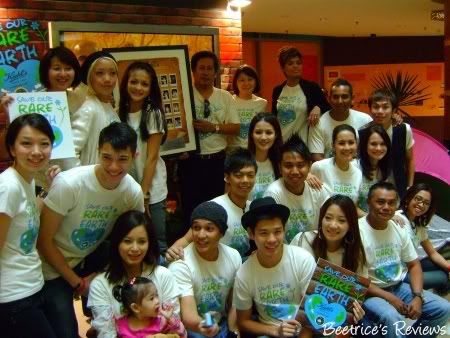 Of course, with Aishah helming the charge for this initiative, it was not difficult to engage the support of various local celebrities…can you spot the original 'Hijau'
(Green)
man in the mix?
(yup, it's Zainal Abidin!)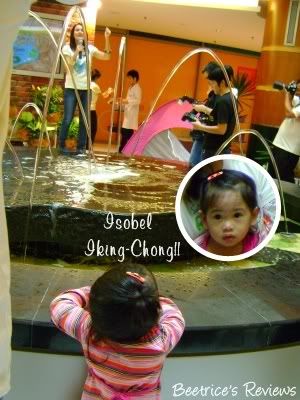 There was a little girl at the event that caught my attention – none other than Isobel Iking-Chong
(Daphne Iking's daughter).
A point to note – if this toddler can pay attention to what's being done for the environment, I'm sure all of us can do the same, right? :D
So go on, get into the spirit of things, and hit up your local Kiehl's to find out more about the
'Save Our Rare Earth'
campaign and the Biodiversity Camp – maybe you have kids who'd like to attend, or want to check it out for yourself.
If you're living in the Bangsar / Bukit Damansara area, you won't have to travel far either – just hop over to Bangsar Shopping Centre to check out the new Kiehl's store! :)
Enjoy the rest of the weekend!
(At this point I'm probably halfway through the Klang Valley Food Hunt 2009 with some other bloggers hunting for…what else…food!! Wish me luck!)
Labels: events