Harajuku Lovers Snow Bunnies Collection…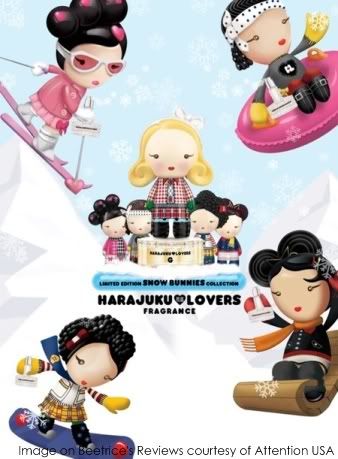 Who's a fan of Harajuku Lovers? Good news - the Harajuku Lovers Snow Bunnies have gotten all dressed up for winter! Heehee…I thought these were quite adorable when I saw pictures of them recently.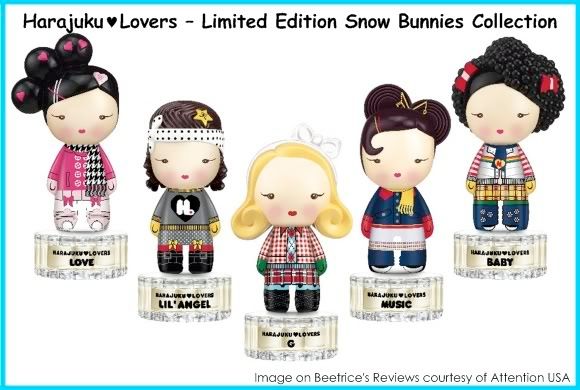 Which of the five Harajuku Lovers Snow Bunnies is your favourite? I'm liking the look of
"Love"
at the moment, simply because the touch of pink is appealing to me more than the others
(must be the influence of Breast Cancer Awareness month running nonstop through my head!)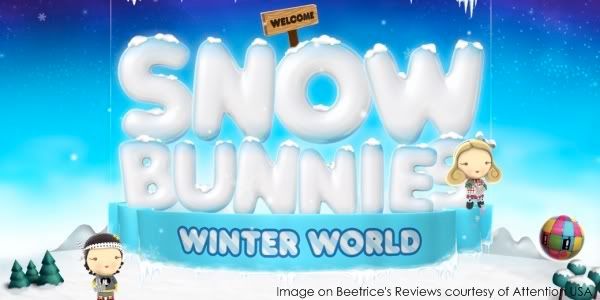 But wait – for those wondering about the background in the picture above, the Snow Bunnies have also gotten a new home…the snowy winter wonderland with new Uki Games, where you can play with the Snow Bunnies and compete for kawai prizes.
The featured game for October is
Kaori Catch
, where the spacebar is used to stay afloat and navigate through the winter world…sounds easy enough? Haha…it's not as easy as it looks – I tried it a couple of times and ended up wanting to shake my keyboard
(I have really limited hand-eye coordination when it comes to this kind of thing!)
…LOL…but no worries, I'll be looking forward to the next Uki game which will be launched on 1st November. If you think your coordination is pretty decent and want to try your hand at it, head on over
HERE
to check it out! :)
Harajuku Lovers Snow Bunnies Collection is currently available on Sephora and is a Limited Edition collection, so if you want to get your hands on them you'd better hurry! :D
Labels: collections, fragrance, limited edition, tips n news