Clairol Herbal Essences Break's Over Shampoo…
Have any of you had a favourite shampoo that has stayed with you throughout the years? Maybe you've strayed for a while, but eventually made your way back to it because it did wonders for your hair? Yeah, you know what I mean! :D
I've had a few favourites in my lifetime which encompass Pantene, Sunsilk, VO5 and Clairol. The reason Clairol made the list was simply because it has been one of the best-smelling shampoos I've ever come across, and I doubt any of you would disagree. :D So despite their revamp in image a few years back, I've returned to the Clairol Herbal Essences range after trying some other shampoos
(Ascience was a pretty good try, Tresemme was promptly relegated to the dustbin – it gave me breakouts all along my hairline and jawline!! Errghh)
and settled for the 'Break's Over' shampoo.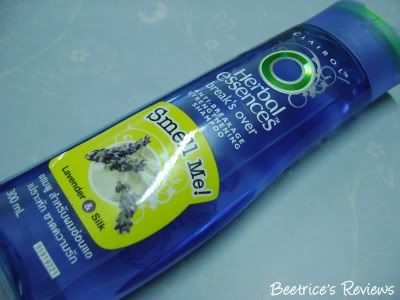 Description:
Clairol Herbal Essences™ Break's Over
shampoo is formulated with an anti-breakage potion to strengthen and help prevent any further breaks. This strengthening shampoo will help you find the strength against damage with its pearl and coco mango infused formula, leaving your hair luscious and loveable.
The Verdict:
Did I mention I love the smell yet?
(oh, right, I did)
LOL…this has got to be my major weakness – stuff that smells absolutely divine. None of that chemical, medicine-y smell, just really soft, shiny and…amazing-smelling hair. My friends can always tell when I've used this
(in a good way!)
and let's just say I've gotten some interesting reactions from guys as well thanks to this!
I can't really vouch for how well it's helped my hair breakage, although I've noticed I'm not losing as much hair compared to when I switch over to other shampoos. Usually I stock up on this everytime there's a good promotional price, and at less than RM15 per 300ml for something that gives me
"wow"
results, that's pretty good!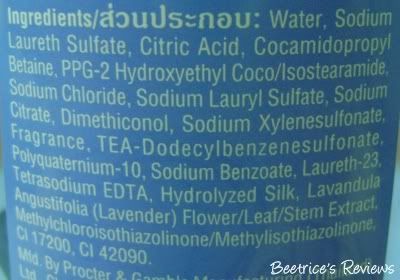 Clairol Herbal Essences shampoos
retail at approximately RM16.90 for a 300ml bottle (
prices may vary depending on promotions – until 30 October, you can get it for RM13.88 at Guardian stores)
.
Rating: 5 / 5
Value: $$$